EVENT: Art Exhibition—Cuyahoga River Fugues Revisited
Jan. 26, 2012 04:30PM EST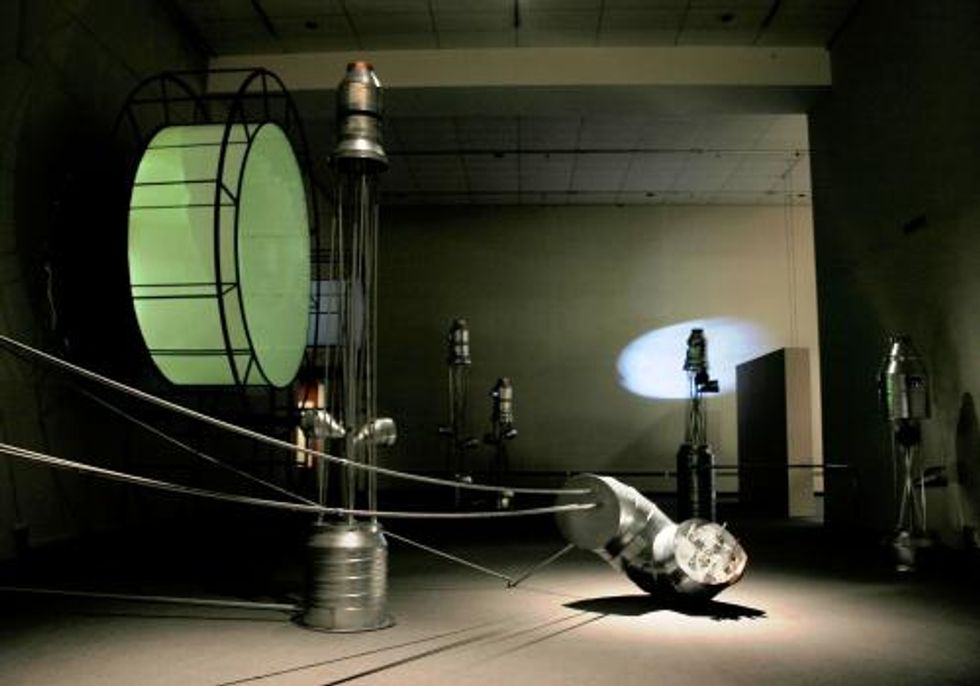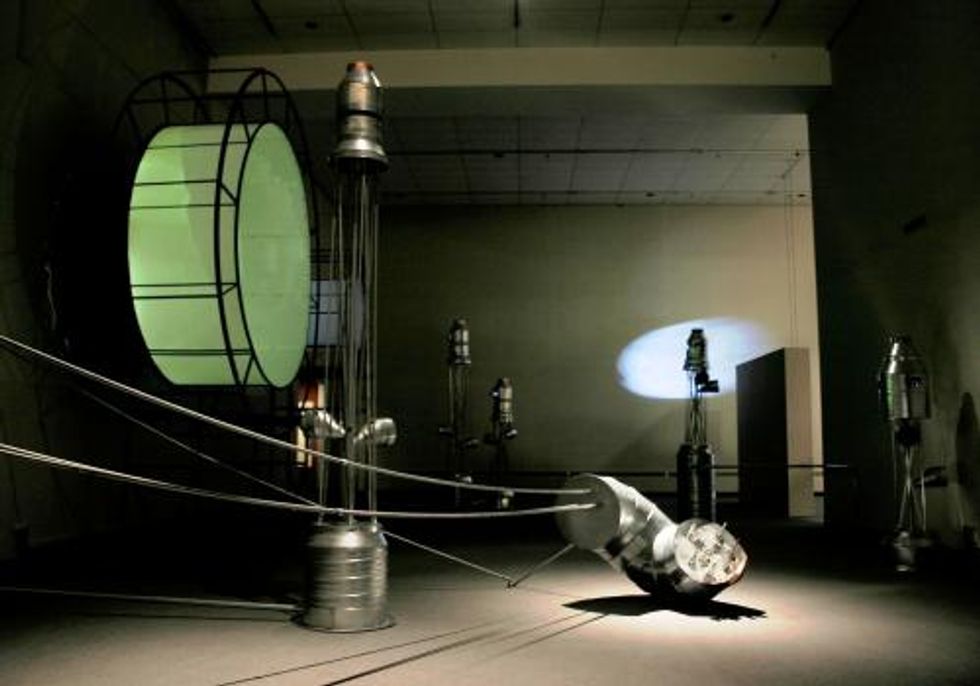 WHAT: Artist talk and opening reception and Cuyahoga River Fugues Revisited exhibition
WHEN: Talk on Feb.3 from 6 - 7 p.m., reception on Feb. 3 from 7 - 9 p.m., exhibition from Feb. 3 - March 30
WHERE: SPACES, 2220 Superior Viaduct, Cleveland, Ohio 44113
In celebration of its 10th anniversary, the SPACES World Artists Program (SWAP) is pleased to welcome back New York artist Margaret Cogswell. Nine years ago, as SWAP's third artist-in-residence, Cogswell created Cuyahoga River Fugues, a haunting mixed-media installation that wove together stories gathered from steel workers, environmentalists, fishermen, historians and city planners whose lives had indelibly intersected with the Cuyahoga. This January, Cogswell returns to SPACES for a second residency, to revisit the river and the work it inspired.
Overwhelming response to Cuyahoga Fugues led Cogswell to explore the vital and increasingly politicized role of waterways throughout the world for the last decade, for which she was awarded a John Simon Guggenheim Memorial Foundation Fellowship in 2009. Her site-specific series of River Fugues utilizes the musical structure of a fugue (with its recurring themes in varying parts of the structure) as a vehicle to weave together video, audio and sculptural components into installations that explore the interdependency of people, industry and rivers in post-industrial regions.
Cogswell's River Fugues have included Hudson Weather Fugues (on the Hudson River in New York, 2005), Buffalo River Fugues (Buffalo, NY 2006), projects in Brussels, Belgium, Monaco and at the Chicago Field Museum (2007-2009), Mississippi River Fugues (Art Museum, TN, 2008) and Hudson River Fugues (Tang Museum, NY, 2009-2010). She is currently working on a solo exhibition at the Art Museum of the University of Wyoming for September and the development of New River Fugues in Virginia and North Carolina.
For her three-week return to Cleveland in January, Cogswell will reconnect with individuals who participated in the development of Cuyahoga River Fugues in 2002 and look into what has changed in their relationships to the Cuyahoga over the last nine years. She will develop a series of drawings and a mixed-media installation based on video footage taken at the steel mills and along the Cuyahoga River. The resulting exhibition will include selected videos from nine years of River Fugues projects inspired by her time with the Cuyahoga River.
Join Margaret Cogswell and her Cuyahoga River Fugues collaborators for a public dialogue on the work, at 6 p.m. on Feb. 3 at SPACES, to kick off the exhibition opening.
Artist Biography
Margaret Cogswell is a mixed-media installation artist residing in New York. Cogswell has a M.F.A. in sculpture from Mason Gross School of Art at Rutgers University (1982) and is the recipient of numerous awards, including the John Simon Guggenheim Memorial Foundation Fellowship (2009), New York Foundation for the Arts grants (2007,1993) and Pollock-Krasner Foundation grants (1987,1991). Cogswell is a member of Mapping Spectral Traces and an associate member of PLaCE Research Center at the University of Western England Bristol. Cogswell's professional career has also included teaching studio art at the Purchase College School of Art and Design of the State University of New York; Rhode Island School of Design; Kansas City Art Institute; Parsons School of Design in New York and Kanazawa, Japan, and the School of the Museum of Fine Arts, Boston.
For more information, click here or here.
--------
SWAP is a residency initiative begun at SPACES in 2002 that provides artist-in-residence opportunities for international, national and local artists who explore and experiment. SWAP supports the creation, presentation and discussion of artwork while facilitating collaboration among Northeast Ohio audiences.
SPACES is located at 2220 Superior Viaduct, in Cleveland, Ohio. Gallery hours are Tues. – Sun., 12 – 5 p.m. and 12 - 8 p.m. on Thurs. Admission (and parking) during regular gallery hours is free and open to the public. For more information, visit www.SPACESgallery.org, call 216.621.2314 or email [email protected]
EcoWatch Daily Newsletter