Evangelicals Pressure Florida Governor on Climate Change
Evangelicals are frequently called out for appearing to care only about the unborn and giving little attention to post-birth conditions.
The 21-year-old Evangelical Environment Network, which describes itself as "a ministry that educates, inspires and mobilizes Christians in their effort to care for God's creation, to be faithful stewards of God's provision and to advocate for actions and policies that honor God and protect the environment," is working to change that impression.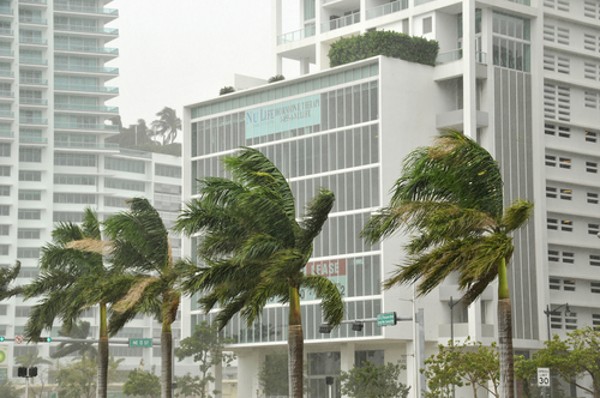 meunierd
/
Shutterstock.com
Led by its president Rev. Mitch Hescox, the group is delivering petitions with more than 60,000 signatures to Florida Governor Rick Scott, asking him to lead on climate change, which is already impacting the state in a multitude of ways. Hescox requested a meeting with Scott, a request Scott first honored and then retracted.
The text of the petition said:
"As Christians, we believe that God's grace empowers us to honestly confront the challenges we face and change for the better. We are failing to keep our air and water clean for our children, contributing to a changing climate that most hurts the world's poor and putting Floridians at risk as temperatures and sea levels continue to rise. To meet these challenges, we need leaders who understand our duty to God's creation and future generations. That's why we are calling on Gov. Rick Scott to create a plan to reduce carbon pollution and confront the impacts of a changing climate."
While Hescox's statement that "the science is settled; it's not even a consensus—it is a unanimity—that human life begins at conception" ignores the fact that there's no consensus at all on when human life begins, let alone "settled science," there's much to cheer in a guest editorial he wrote for the Orlando Sentinel.
In it he said, "For us, being pro-life includes not only defending our unborn children, but also the biblical mandate to care for all life. Toxins and other pollutants foul our water, air, and soil, impacting the purity of life God intends for His creation. That's why creation care remains integral to being pro-life."
In his letter to Scott requesting the meeting, he said:
Our shared belief in Jesus calls us to love our neighbors, protect the vulnerable ("the least of these") and care for God's creation. These commands are directly linked to a great moral threat to humanity, climate change. Climate change just isn't in faraway places. Florida, your home, literally represents "ground zero." Sea level rise, more extreme weather, saltwater contaminated wells, loss of farm land and increased air pollution all pose significant threats to the health and well-being of Floridians.
Unfortunately, a few in our nation are attempting to portray addressing climate change as liberal issue. It's not. It's a moral challenge to all Americans. It is a call to follow our Risen Lord and act to prepare for the impacts, many of which are already happening, and to work to reduce our carbon pollution to help our children, now and in the future.
After Scott's failure to honor his request for a meeting, Hescox wrote in his blog that Scott has moved "from the cold into the lukewarm temperature range" on the environment. He praised him for "at least talking about" caring for the environment and taking some small steps to address water-related issues. But he adds that Scott "fails to mention that climate change is a major driver for water challenges."
YOU ALSO MIGHT LIKE
10 Scientists Want to Educate Florida Gov. Rick Scott on Climate Change
Marco Rubio: Humans Don't Cause Climate Change
Insurance Firms Warn of the 'Uninsurable' Future of Climate Change
Wikimedia Commons
By Stacy Malkan
Neil deGrasse Tyson has inspired millions of people to care about science and imagine themselves as participants in the scientific process. What a hopeful sign it is to see young girls wearing t-shirts emblazoned with the words, "Forget princess, I want to be an astrophysicist."
Keep reading...
Show less
www.youtube.com
By Andy Rowell
Any day now we will truly witness climate change in action. Within days at worst, maybe weeks at best, scientists predict that a huge section of the Larsen C ice shelf in Antarctica will break off into the ocean, in what is called a major "carving" event.
Keep reading...
Show less
www.youtube.com
President Trump visited Cedar Rapids, Iowa on June 21 to speak to a large crowd in the U.S. Cellular Center at a political rally organized by his campaign.
As Trevor Noah noted during The Daily Show episode last night (starts at 2:25), the real reason Trump has these rallies is to "get back in front of his loyal crowds and feed of their energy." Noah believes that "Trump supporters are so on board with their dude he can say anything and they'll come along for the ride."
Keep reading...
Show less
The Kamuthi solar plant in the southern Indian state of Tamil Nadu.
The rapid growth in renewable energy continues to put a dent in the demand for coal.
Coal India, the world's biggest coal mining company and producer of 82 percent of the country's coal, announced the closure of 37 mines that are financially "unviable."
Keep reading...
Show less
www.youtube.com
By Katie O'Reilly
Two years ago—long before coal became one of the most dominant and controversial symbols of the 2016 presidential election—Bloomberg Philanthropies approached production company RadicalMedia with the idea of creating a documentary exploring the U.S. coal mining industry. Last spring, they brought on Emmy-nominated director Michael Bonfiglio, tasked with forging a compelling story out of the multitudes of facts, statistics and narratives underlying the declining industry.
Keep reading...
Show less
Mayors for 100% Clean Energy
Keep reading...
Show less
www.youtube.com
Thanks to Newsy for their coverage on Thursday's news that the U.S. Fish and Wildlife Service removed grizzly bears in the Greater Yellowstone region from the Endangered Species List.
Watch above as Newsy explains that the decision comes despite serious concerns from the environmental and scientific community, and Tribal Nations about a declining, isolated grizzly bear population with diminishing food resources and record-high mortalities.
Keep reading...
Show less
www.facebook.com
By Francine Kershaw
Seismic airguns exploding in the ocean in search for oil and gas have devastating impacts on zooplankton, which are critical food sources for marine mammals, according to a new study in Nature. The blasting decimates one of the ocean's most vital groups of organisms over huge areas and may disrupt entire ecosystems.
And this devastating news comes on the heels of the National Marine Fisheries Service's proposal to authorize more than 90,000 miles of active seismic blasting. Based on the results of this study, the affected area would be approximately 135,000 square miles.
Keep reading...
Show less
By Jill Richardson
Is coconut oil:
good for you
bad for you
neither good nor bad
scientists don't know
The subject of this question is the source of a disagreement. Initially, the question was thought to be settled decades ago, when scientist Ancel Keys declared all saturated fats unhealthy. Coconut oil, which is solid at room temperature, is a saturated fat.
Keep reading...
Show less


Get EcoWatch in your inbox