Evangelical Christian Tells Bill Moyers Not All Christians Are Climate Deniers
Sep. 12, 2014 04:44PM EST
Climate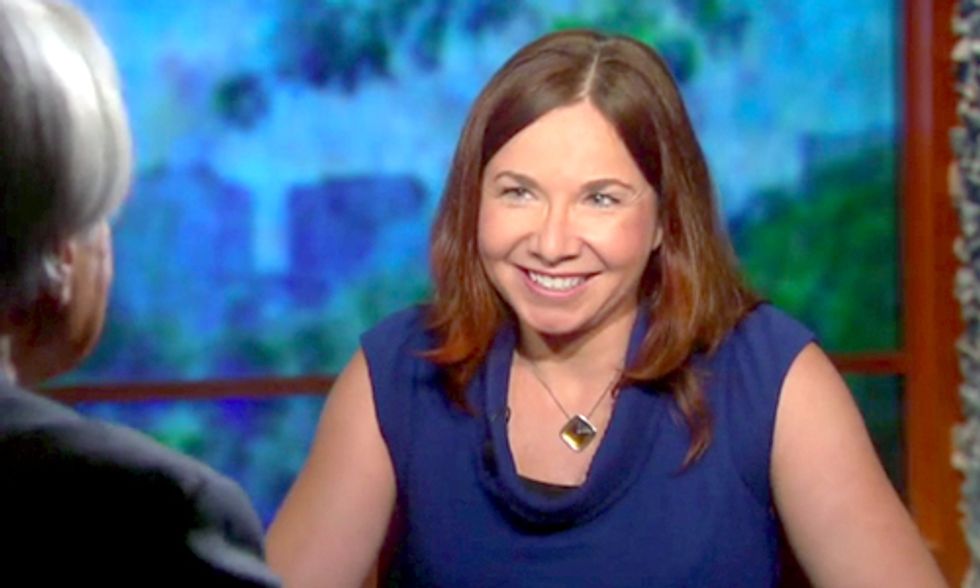 It's a widespread belief that evangelical Christianity is incompatible with climate science, understandable since polls have shown two-thirds of evangelical Christians don't believe manmade climate change is real. But Katharine Hayhoe, who is an evangelical Christian and also an atmospheric scientist, tells journalist Bill Moyers that's not so.
"The New Testament talks about how faith is the evidence of things not seen," she tells him. "By definition, science is the evidence of things that are seen, that can be observed, that are quantifiable. And so that's why I see faith and science as two sides of the same coin."
Hayhoe is the director of the Climate Science Center at Texas Tech University in Lubbock, where she teaches. She's been attacked by Rush Limbaugh and gotten floods of hate mail and even threats after a right-wing blogger publisher her email address.
But she says, "Caring about climate is entirely consistent with who we are as Christians. We have increasingly begun to confound our politics with our faith. To the point where instead of our faith dictating our attitudes on political and social issues, we are instead allowing our political party to dictate our attitude on issues that are clearly consistent with who we are."
Hayhoe is also the founder and CEO of scientific research and consulting center ATMOS Research and co-author of A Climate for Change: Global Warming Facts for Faith-Based Decisions.
YOU MIGHT ALSO LIKE
Global Warming Deniers Become More Desperate By the Day
Evangelicals Pressure Florida Governor on Climate Change
Viral Video: Naming Hurricanes After Politicians Who Deny Climate Change
EcoWatch Daily Newsletter
Related Articles from EcoWatch