EV Drivers Want More Public Chargers, Fear Getting Stranded
Nov. 14, 2013 11:13AM EST
Business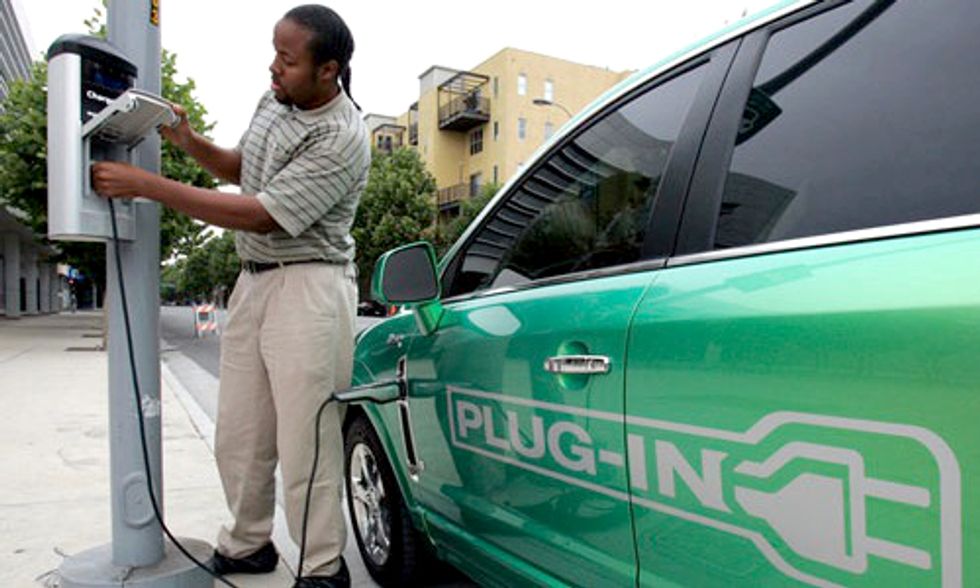 With an automaker incentivizing businesses with $15,000 to build charging stations and a coalition of governors plotting to reduce emissions and strengthen infrastructure, it's safe to say the adoption of electric vehicles (EV) around the U.S. is trending upward.
Sales tripled from 2011 to 2012, people are making EV-based documentaries and small businesses are developing technologies around the eco-friendly cars. The group of governors believes 215,000 zero-emission vehicles (mostly EVs) will be on American roads by 2015 and 3.3 million by 2025. Still, some in the industry think even more people would leave their gas guzzlers behind for EVs or plug-in vehicles (PEV) if they had fewer fears about their reliability, batteries and access to charging.
EV software and information services firm Recargo Inc. released its inaugural U.S. PEV Charging Study today to examine the experiences, behaviors and opinions of current PEV drivers, especially when it comes to charging. Recargo also launched its research firm PlugInsights in conjunction with the study. PlugInsights polled a panel of 3,700 PEV motorists who drive 17 different makes and models.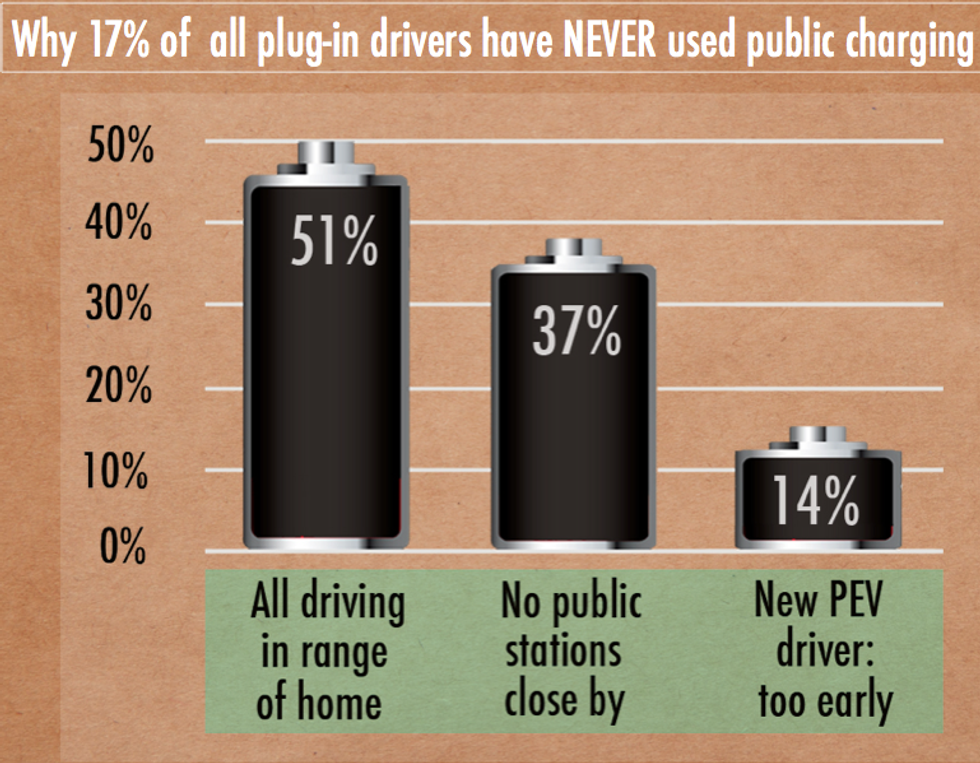 "EV drivers are sophisticated people who aren't shy about things they want to see done differently," said Brian Kariger, CEO of Recargo. "The list of driver suggestions that emerges from this study is long and constructive. It ranges from seemingly trivial things like wanting longer cables at public stations, to fundamental needs like a more robust charging infrastructure, broader availability of workplace charging, special utility rates, and everything in between."
There are nearly 7,000 charging stations in the country, and harmonizing building codes to construct more is one of the main goals of the group of governors pushing for more EVs. California Gov. Jerry Brown's state announced a $6 million grant program this month to encourage the development of more charging stations at shopping centers, apartment buildings and along highways.
The study, which also refers to mid-range battery electric vehicles (BEVs), shows that drivers desperately seek a quicker way to charge batteries.
"Until fast charging becomes broadly available, [BEVs] like the Nissan LEAF are trapped on a leash, close to home," PlugInsights Managing Director Norman Hajjar said.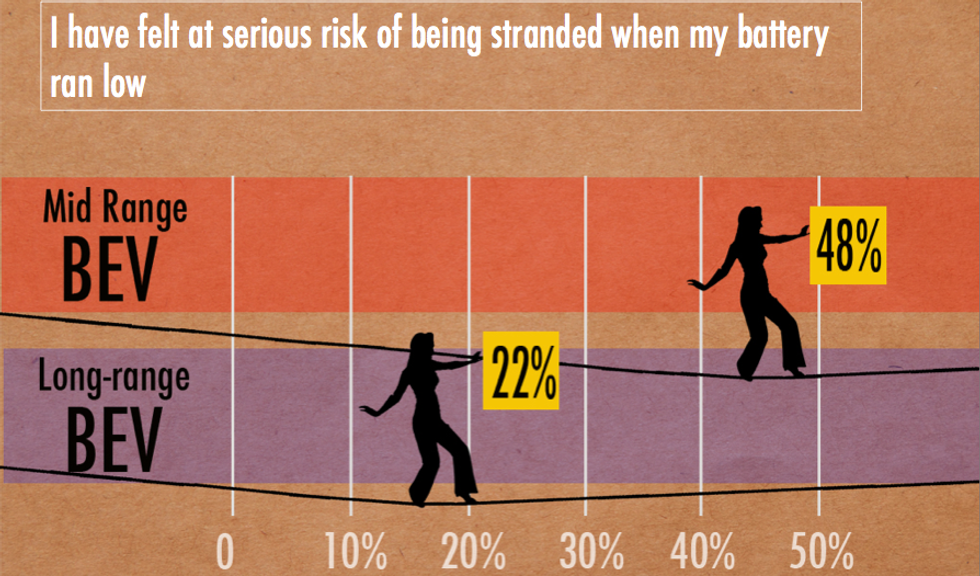 "Our data shows the average longest trip mid-range BEV drivers have ever taken is only 93 miles," Hajjar continued. "They never stray too far from home because it's just not practical to stop at a slow Level 2 charging station and plug in for four-plus hours, mid-journey. Until fast chargers can bridge the gap between distant points, the appeal of these vehicles to a broader audience will be limited."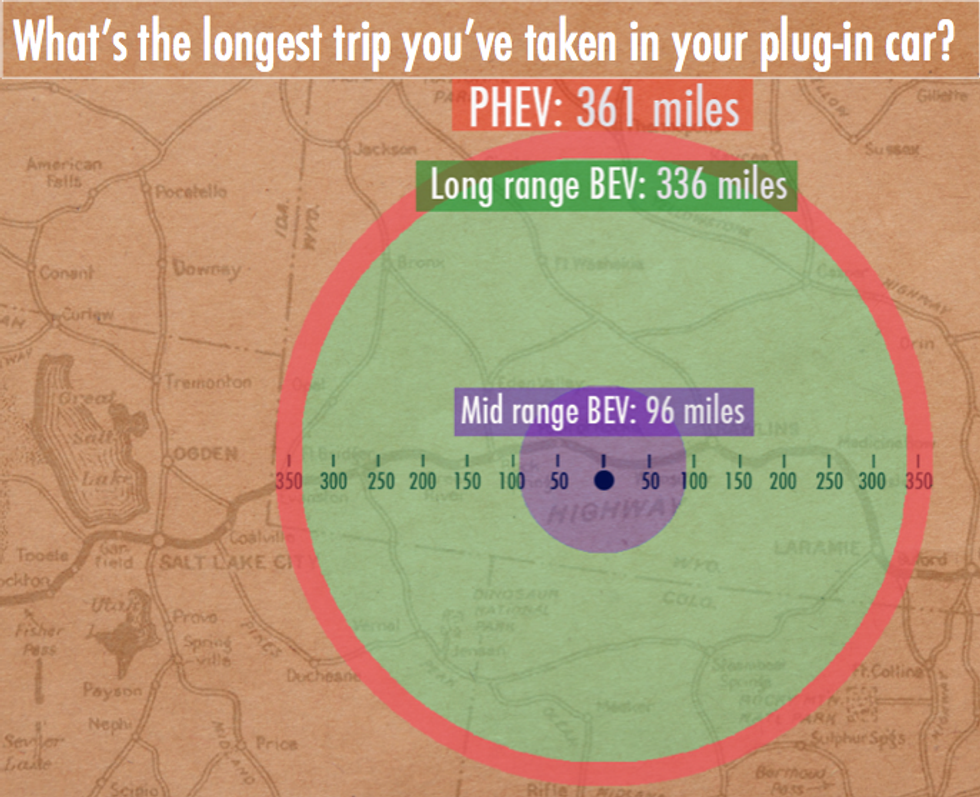 The study also revealed behavioral differences between plug-in electric/gas hybrid (PHEV) drivers and BEV drivers.
"They disagree on who should have priority at a public charging station," Hajjar said, "and unlike BEV drivers who must live with 'range anxiety,' PHEV drivers never worry getting stranded when their batteries run low."
PlugInsights said it will reveal more thoughts from its PEV panel in additional studies in the coming months.
Visit EcoWatch's TRANSPORTATION page for more related news on this topic.

EcoWatch Daily Newsletter
Related Articles from EcoWatch