EV and Hybrid Sales Surged by 84 Percent in 2013
Jan. 10, 2014 11:54AM EST
Business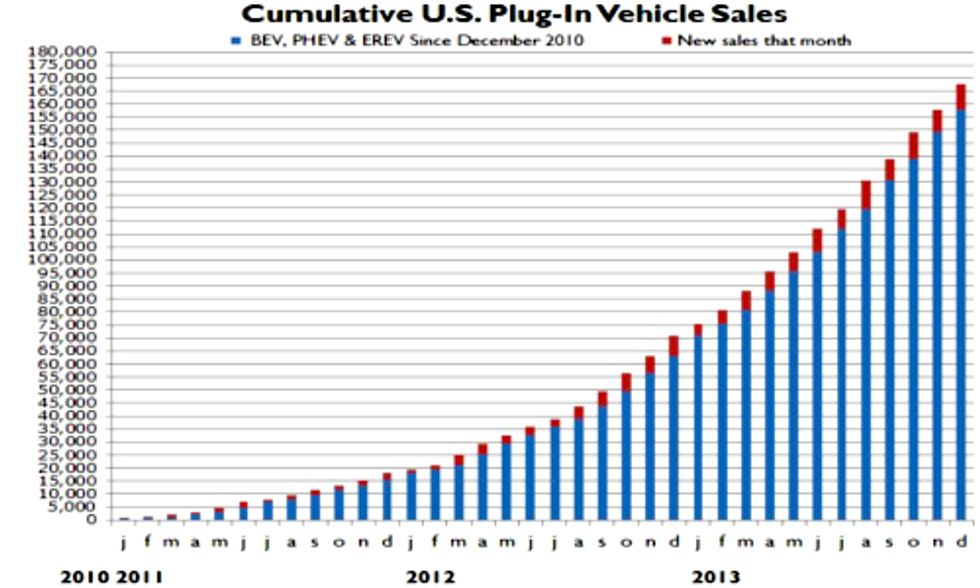 Sales of plug-in electric vehicles (EV) and plug-in hybrids in the U.S. grew by nearly 100 percent in the last year, finishing just under 100,000 units.
The 84-percent jump from 2012 to 2013 represented 96,702 plug-in vehicle sales, according to the Electric Drive Transportation Association.
Combined with sales figures of hybrids and plug-in hybrids, battery-powered sales totaled just under 600,000. That's about 4 percent of the total auto market, according to the Detroit Bureau.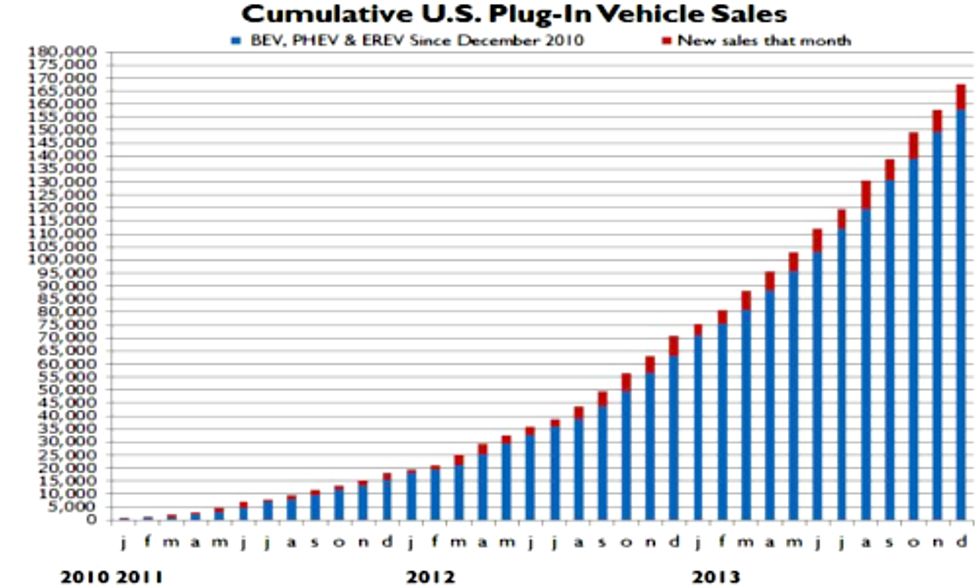 Toyota captured about 60 percent of the hybrid market, paced by its Prius, according to The Detroit News. The rise in EVs was led by Tesla and Nissan.
Tesla sold about about 18,800 units of its Model S EV in 2013. Tesla has withstood negative press from a government investigation into Model S battery fires to become one of the nation's fastest-growing stocks on 2013.
The Nissan LEAF's sales  jumped by 130 percent last year to 22,610 They were also up 70 percent in December. LEAF sales grew once Nissan slashed the EV's base price by 18 percent, to $28,800 for the 2013 model year.
Nissan closed the year by offering businesses up to $15,000 in reimbursements for installing quick-charge stations. The company also spent part of last year testing whether its LEAF could be used to charge buildings by connecting to a power distribution board at a corporate office in Japan.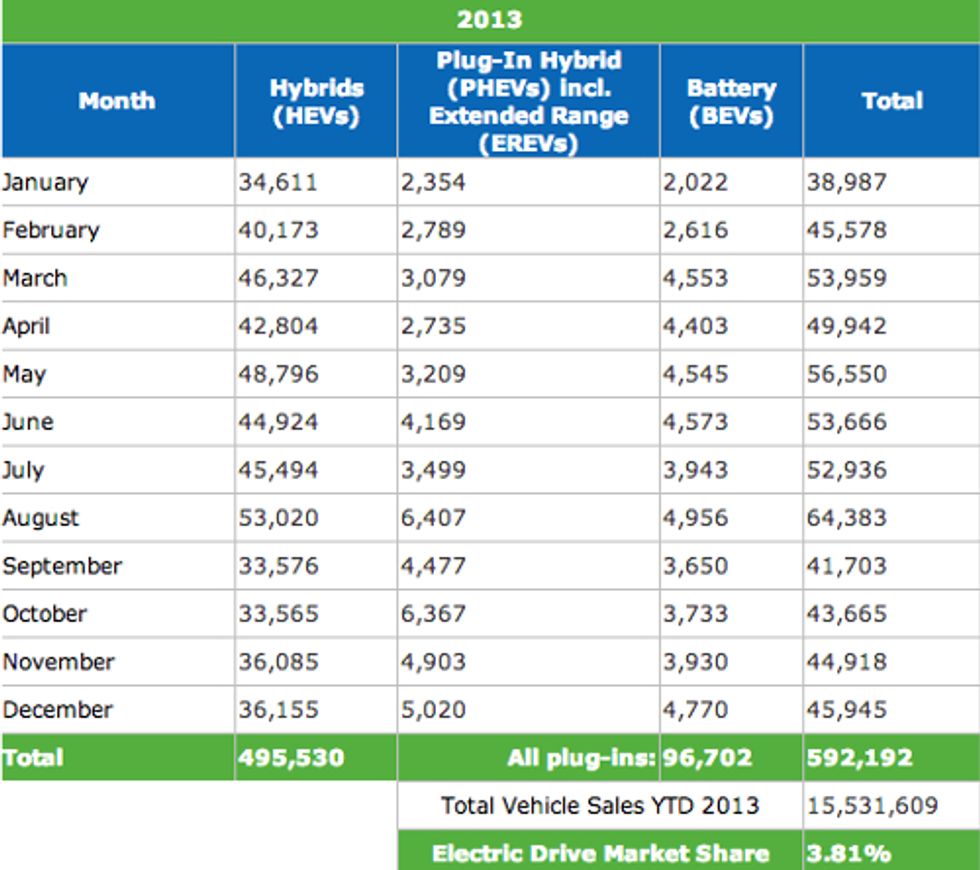 Despite the growth in sales, one expert believes efficiency elsewhere in the market stifled the potential of EVs last year. Gas prices also dropped by 12 cents in 2013.
"I think those improvements have been detrimental of alternative fuel vehicles," Eric Lyman of TrueCar told The Detroit News. "The value proposition for that initial investment just isn't there. You can't recoup that investment."
Data from the Union of Concerned Scientists and Consumers Union released last month seems to back that up. According to their joint study, 65 percent of Americans say EVs are essential to our future, but just 1 percent were driving them at the time.
Still, some states are hoping for wider adoption in the coming years, approving programs like California Gov. Jerry Brown's announcement of a $6 million grant program to encourage the development of more charging stations at shopping centers, apartment buildings and along highways.
Visit EcoWatch's TRANSPORTATION page for more related news on this topic.

EcoWatch Daily Newsletter
Related Articles from EcoWatch
Recent Stories from EcoWatch