This website uses cookies to ensure you get the best experience while browsing it. By clicking 'Got It' you're accepting these terms.
Europe's Renewable Energy Sector Poised for Huge Growth
Nov. 28, 2011 09:15AM EST
Energy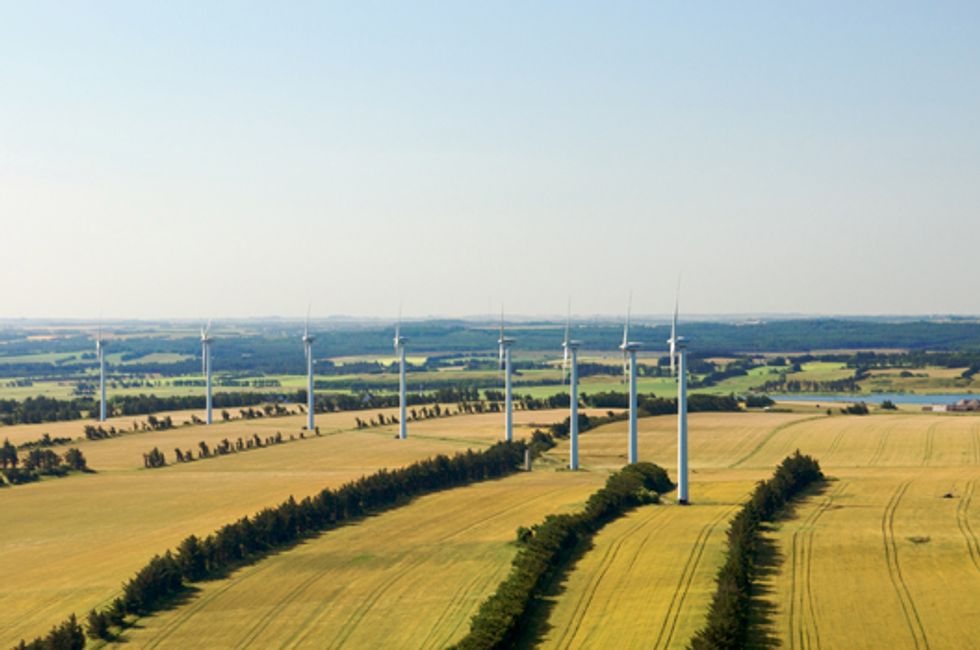 Offshore wind energy capacity in Europe is projected to increase 17-fold between 2010 and 2020, while newer renewable technologies such as concentrated solar power and wave/tidal power will also increase more than 11-fold according to projections. European countries are also expected to significantly boost solar photovoltaic power, onshore wind and other renewable technologies over the next decade.
The projections are based on European countries' plans to install renewable energy sources, which have been analyzed by the European Environment Agency (EEA). The latest update shows the diversity of approaches to meeting the E.U.'s collective target of 20 percent of energy from renewable sources by 2020. According to the latest figures, 11.7 percent of energy used in the E.U. came from renewable sources in 2009.
"This analysis is particularly timely, coming as government representatives gather to discuss climate change in Durban, South Africa. It illustrates the scale of Europe's commitment to transform its energy sector," Jacqueline McGlade, EEA executive director, said. "However, with a concerted effort we can and should go even further to phase in renewable energy sources. Burning fossil fuels threaten the stability of our climate, and our most recent analysis has shown that pollution from coal and gas power plants is costing Europe many billions of euros a year in health costs."
European Union Member States have individual targets, and must submit National Renewable Energy Action Plans (NREAPs) to the European Commission outlining how they expect to meet their 2020 renewable target, including the technology mix they intend to use and the trajectory they will follow.
Key growth projections between 2010 and 2020 include:
Offshore wind is projected to grow the most rapidly, with installed capacity multiplying 17 times over 10 years.
Onshore wind and biomass electricity installed capacity to double, with solar photovoltaic capacity to triple over the same period.
A greater part of Europe's electricity will come from the sea, as wave and tidal energy are projected to increase 11-fold.
The electricity-generating capacity of concentrated solar power will increase 11-fold.
Heat pump output will triple while geothermal heat and solar thermal output will approximately quadruple.
Despite these growth rates, the 2020 targets will be met by just a narrow margin according to the projections, highlighting the challenge facing Europe as it aims to reduce its dependency on fossil fuels.
Approximately 43 percent of all renewable energy production is planned for heating and cooling, with biomass accounting for 80 percent renewable heating and cooling output. Transport will make up the smallest proportion of renewable energy consumption (12 percent), but is expected to be the fastest growing element between 2005 and 2020.
The update to the database comes a year after E.U. Member States submitted information describing how they would meet their targets in 2020. The accompanying report has also been updated, with the latest information for 20 Member States, additional data on biomass and data on land use for energy crops.
The report was written for the EEA by the Energy research Centre of the Netherlands.
Renewable energy projections as published in the National Renewable Energy Action Plans of the European Member States' (2011 update). The report and accompanying data are available here.
For more information, click here.
EcoWatch Daily Newsletter
Yellowstone National Park closed to visitors on March 24, 2020 because of the Covid-19 virus threat. William Campbell-Corbis via Getty Images
When the novel coronavirus started to sweep across the country, the National Park Service started to waive entrance fees. The idea was that as we started to practice social distancing, Americans should have unfettered access to the outdoors. Then the parking lots and the visitor centers started to fill up, worrying park employees.
Mike Pence and Donald Trump hold a press conference about the coronavirus outbreak in the press briefing room at the White House on March 23, 2020 in Washington, DC. Drew Angerer / Getty Images
By John R. Platt
Both eyes open. Look for potential threats coming from all sides. Be prepared to change course at a moment's notice.
Traffic moves across the Brooklyn Bridge on Aug. 2, 2018 in New York City. Drew Angerer / Getty Images
The Trump administration is expected to unveil its final replacement of Obama-era fuel-efficiency standards for cars and light trucks Tuesday in a move likely to pump nearly a billion more tons of carbon dioxide into the atmosphere over the lifetime of those less-efficient vehicles.
U.S. President Donald Trump listens as Anthony Fauci, Director of the National Institute of Allergy and Infectious Diseases speaks in the Rose Garden for the daily coronavirus briefing at the White House on March 29 in Washington, DC. Tasos Katopodis / Getty Images
By Jake Johnson
Just over a month after proclaiming that the number of coronavirus cases in the U.S. would soon "be down to close to zero," President Donald Trump said during a press briefing on the White House lawn Sunday that limiting U.S. deaths from the pandemic to between 100,000 and 200,000 people would mean his administration and the country as a whole did "a very good job."