This website uses cookies to ensure you get the best experience while browsing it. By clicking 'Got It' you're accepting these terms.
Europe's Fossil Fuel Intensive Energy Plan Fails to Embrace Renewables
May. 28, 2014 08:25AM EST
Energy
Given some member nations' success with deploying renewable energy, the European Union surprised green advocates Wednesday with a report that focused more on diversifying its fossil fuel sources than clean energy or efficiency.
The European Commission issued the communication to leaders, with more discussion to come at a summit beginning June 26 in Brussels. The 28-country bloc is focused on decreasing dependence on Russian imports while increasing transparency, but mostly as it pertains to natural gas. That didn't sit well with environmental groups.
"This is like a surreal [Alcoholics Anonymous] meeting where addicts are handed out phone numbers of new dealers instead of being helped out of their addiction," Greenpeace UK energy campaigner Louise Hutchins said in a statement.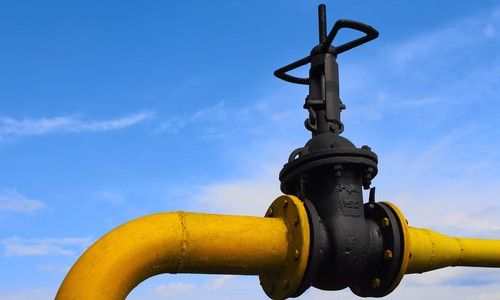 Photo courtesy of Shutterstock
According to an EU memo, Russia is the sole external supplier for six EU states, including three that rely on gas for more than one-quarter of their total energy needs. Russia sent 80 percent of its gas exports to Europe last year, with the largest volumes sold to Germany and Italy. However, instead of focusing on ways to clean up the mix, the EU Commission praises liquified natural gas as an "important source of diversification" and also mentions the idea of new investments in dangerous nuclear energy.
"It is baffling that the European Commission prioritizes highly uncertain supplies of gas from autocratic regimes like Azerbaijan, LNG exports from the U.S. or large-scale fracking in the EU in a strategy that seeks to improve the reliability of gas supplies to the EU," Food & Water Europe Director Geert De Cock said. "Rather than looking for non-existent 'abundant' energy supplies, the Commission should have recognized that energy is and will remain scarce for the foreseeable future and that demand reduction for natural gas is the only no-regret option for the EU."
The Commission included increasing gas stocks among its short-term plans, which, to Hutchins, represents a large step backwards.
"Europe's big plan for energy independence is a timid attempt at rearranging the deck chairs on the Titanic," Hutchins said. "The bloc's reliance on dirty fossil fuels is at the root of its energy problem, yet the Commission's plan does little to tackle it. In fact, pointing to false solutions like fracking and new gas pipelines will only lock us into fossil fuel dependence for decades to come." 
——–
YOU ALSO MIGHT LIKE
Germany Generates Record-Setting 74 Percent of Energy From Renewables
Wind Energy Blows Away Records Throughout Europe
European Commission Proposes 40-Percent Emissions Cut by 2030
——– 
EcoWatch Daily Newsletter
Assorted plastic bottles. mali maeder / Pexels
People carry children on a flooded street in Almoradi, Spain on Sept. 13. JOSE JORDAN / AFP / Getty Images
Large food companies are following in the footsteps of fast-food restaurants such as Burger King and KFC by offering meat alternatives. Getty Images
By Elizabeth Pratt
Hormel, Kellogg's, and Kroger are among the large companies now planning to offer "fake meat" products at grocery stores.
Experts say the trend toward plant-based meats coincides with consumers' desires to eat less meat.
However, experts urge consumers to closely check package labels as a product isn't necessarily healthy just because it's described as plant-based.
In grocery stores and fast-food outlets around the U.S., a revolution is taking place.
Colombia rainforest. Marcel Oosterwijk / CC BY-SA 2.0
Many of us think of the Amazon as an untouched wilderness, but people have been thriving in these diverse environments for millennia. Due to this long history, the knowledge that Indigenous and forest communities pass between generations about plants, animals and forest ecology is incredibly rich and detailed and easily dwarfs that of any expert.
picture-alliance / Newscom / R. Ben Ari
By Wesley Rahn
Plastic byproducts were found in 97 percent of blood and urine samples from 2,500 children tested between 2014 and 2017, according to a study by the German Environment Ministry and the Robert Koch Institute.

Pexels
Medically reviewed by Daniel Bubnis, MS, NASM-CPT, NASE Level II-CSS
Hot yoga has become a popular exercise in recent years. It offers many of the same benefits as traditional yoga, such as stress reduction, improved strength, and flexibility.
Lara Hata / iStock / Getty Images
By SaVanna Shoemaker, MS, RDN, LD
Rice is a staple in many people's diets. It's filling, inexpensive, and a great mild-tasting addition to flavorful dishes.