This website uses cookies to ensure you get the best experience while browsing it. By clicking 'Got It' you're accepting these terms.
European Commission's 2050 Energy Roadmap Ignores Risks Associated with Shale Gas
Dec. 21, 2011 11:07AM EST
Climate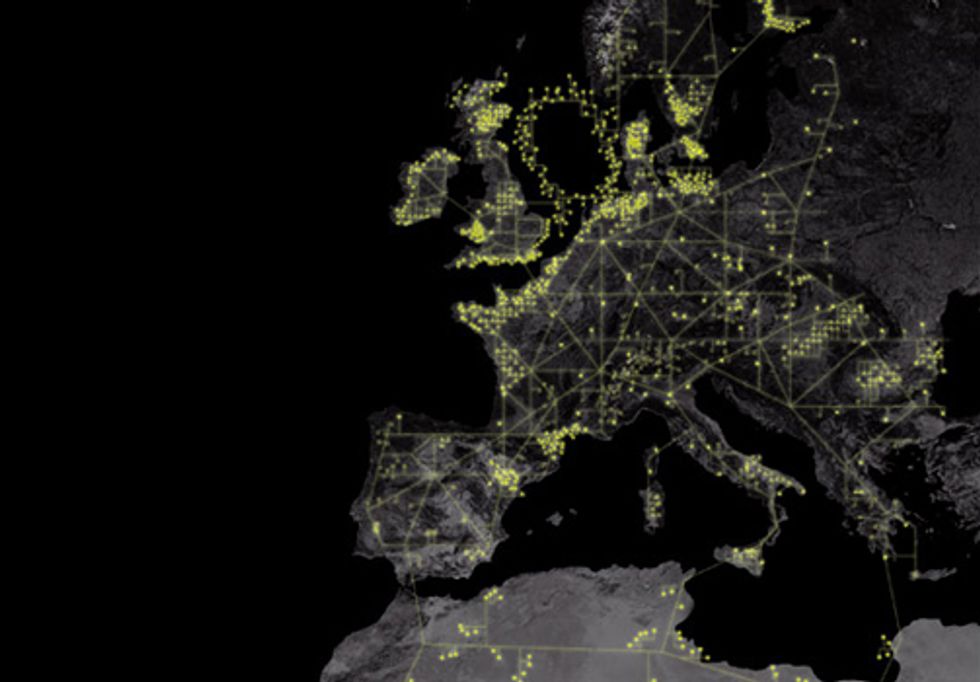 The much-anticipated publication of the European Commission's 2050 Energy Roadmap has identified shale gas and other unconventional gas sources as "potential important new sources of supply in or around Europe" for reducing carbon emissions from the energy sector. However, recent studies reveal that widespread shale gas development may actually worsen global climate change. Food & Water Europe conveyed disappointment Dec. 20 that the Energy Roadmap not only ignored these scientific findings, but also failed to acknowledge the many other environmental and public health risks associated with the practice of hydraulic fracturing, or fracking, to extract shale gas. The organization cited examples of problems from fracking in the U.S., where more than 100 state and local governments have passed resolutions to ban the dangerous practice.
"Drilling and fracking for shale gas not only endangers our precious water resources, it also threatens our climate. Inexplicably, the Energy Roadmap fails to acknowledge these threats."
The group cited the following:
Earlier this month, the U.S. Environmental Protection Agency revealed that fracking most likely explains widespread groundwater contamination in Pavilion, Wyoming. Overall, more than 1,000 cases of water contamination have been reported near fracking sites in the U.S.
Many of the chemicals used in fracking fluid are toxic and some are carcinogenic. Scientists at the Endocrine Disruption Exchange found that 25 percent of fracking fluids can cause cancer, 37 percent can disrupt the endocrine system, and 40 to 50 percent can affect the nervous, immune and cardiovascular systems.
Each shale gas well results in millions of liters of toxic fracking wastewater. Accidents, spills and inadequate treatment of this wastewater further endangers water resources.
Beyond impacts on water, shale gas development increases heavy-duty truck traffic, noise pollution and air pollution at the expense of local communities, negatively impacting tourism and agriculture.
Recent scientific studies, from Cornell University and the U.S. National Center for Atmospheric Research, demonstrate that methane emissions from shale gas development are likely to accelerate climate change in the coming decades. This is despite shale gas being a relatively clean-burning fossil fuel.
"The dubious benefits and poor environmental record of shale gas development in the U.S. serve as a cautionary tale for Europe," said Wenonah Hauter, executive director of Food & Water Watch. "It is worrying that the European Commission's Energy Roadmap perpetuates the myth of shale gas as viable bridge to a low carbon future."
Food & Water Europe advocates for aggressive investment in the deployment of existing energy efficiency and renewable energy technologies, alongside investment in research and development to further these technologies and deliver a sustainable energy future for the European Union.
For more information, click here.
—————
Food & Water Europe works to ensure the food, water and fish we consume is safe, accessible and sustainable. So we can all enjoy and trust in what we eat and drink, we help people take charge of where their food comes from, keep clean, affordable, public tap water flowing freely to our homes, protect the environmental quality of oceans, force government to do its job protecting citizens, and educate about the importance of keeping shared resources under public control.
EcoWatch Daily Newsletter
Malaysian Environment Minister Yeo Bee Yin (front 2nd L) and officials inspect a container containing plastic waste shipment on Jan. 20, 2020 before sending back to the countries of origin. AFP via Getty Images
The Southeast Asian country Malaysia has sent 150 shipping containers packed with plastic waste back to 13 wealthy countries, putting the world on notice that it will not be the world's garbage dump, as CNN reported. The countries receiving their trash back include the United States, the United Kingdom, France and Canada.
Trump leaves after delivering a speech at the Congress Centre during the World Economic Forum annual meeting in Davos on Jan. 21, 2020. JIM WATSON / AFP via Getty Images
Warning: The video above may be upsetting to viewers.
An amusement park in China came under fire on social media this weekend for forcing a pig off a 230 foot-high bungee tower.
Participants at the tree-planting event in Ankazobe district, Madagascar, on Jan. 19. Valisoa Rasolofomboahangy / Mongabay
By Malavika Vyawahare, Valisoa Rasolofomboahangy
Madagascar has embarked on its most ambitious tree-planting drive yet, aiming to plant 60 million trees in the coming months. The island nation celebrates 60 years of independence this year, and the start of the planting campaign on Jan. 19 marked one year since the inauguration of President Andry Rajoelina, who has promised to restore Madagascar's lost forests.