Erin Brockovich to Stephen Colbert: 'Flint, Michigan Is the Tip of the Iceberg'
Jan. 29, 2016 10:20AM EST
Health + Wellness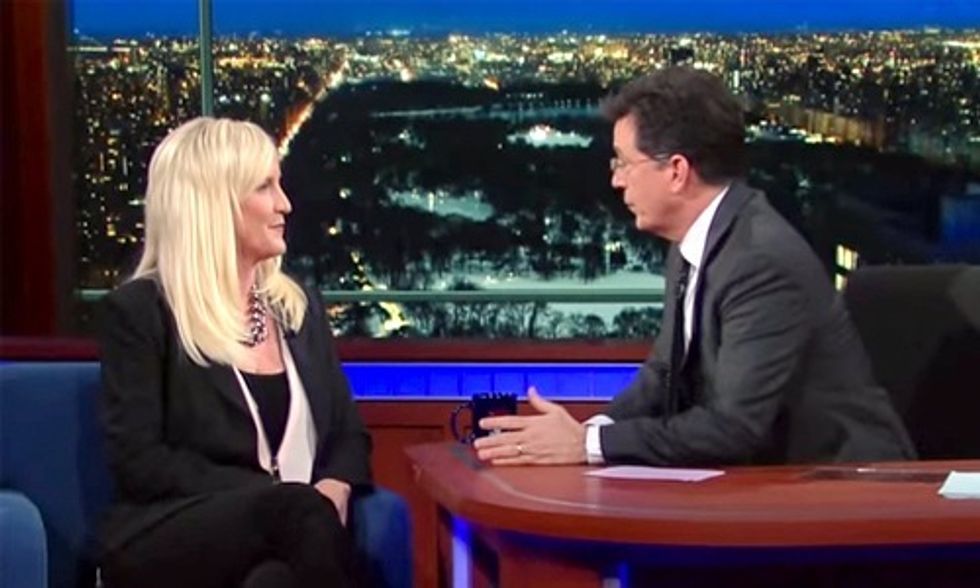 Environmental activist Erin Brockovich appeared on The Late Show with Stephen Colbert to talk about the Flint water crisis. Brockovich said members of the Flint community reached out to her a year ago because they were concerned about how their water looked, tasted and smelled. She sent a team of experts to Flint to investigate and even drafted a protocol for how the city should deal with the problem.
She explained to the audience what went wrong in Flint and what the city needs to do to provide residents with potable water. Colbert then asked Brockovich if Flint was the tip of the "leadberg." Are there other communities facing similar problems?, he asked.
Brockovich answered with a resounding yes. "I can tell you that Flint, Michigan is the tip of the iceberg," she said. "I can tell you for certain that this is a national crisis that we are not getting ready to face. The crisis is already here. Even since Flint has hit the national stage, we've found out that Sebring, Ohio has the same problem ... The same thing is happening in Louisiana, and we're just now hearing rumors—I haven't verified it before I came out—we're having the same situation in Wisconsin."
Watch the interview with Brockovich here:
YOU MIGHT ALSO LIKE
Another Lead Water Poisoning Scandal Has Erupted, This Time in Ohio
These 4 Videos Expose the Horrific Reality of the Flint Water Crisis
EcoWatch Daily Newsletter
Related Articles from EcoWatch
Recent Stories from EcoWatch