This website uses cookies to ensure you get the best experience while browsing it. By clicking 'Got It' you're accepting these terms.
Epic Drought Drives California Businesses to 'Connect the Drops'
Mar. 18, 2015 09:54AM EST
Business
California's record-breaking drought is heading into its fourth year, making headlines about water shortages, drying rivers and reservoirs, threatened fisheries, shrinking mountain snow cover, and battles between cities, consumers, agricultural interests and businesses for essential water resources. The effect of the drought has been felt across the country since the state's agricultural output is the largest of any state, and last year California farmers had to leave half a million acres unplanted because of the water shortage.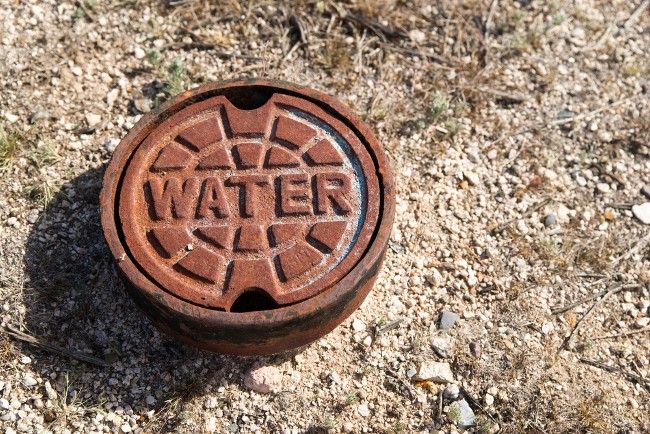 Photo credit: Shutterstock
This crisis has led the nonprofit advocacy group Ceres, which works with businesses and investors to promote sustainable practices, to launch Connect the Drops, a coalition of businesses with significant California operations or suppliers. These businesses have signed a declaration to work on maximizing California's water resources through conservation and efficiency, reuse and recycling, and stormwater capture and recharge. Boston-based Ceres has opened an office in San Francisco to expand its work in the state.
"Water is the lifeblood of California," says the declaration. "It is central to our communities, our economy and our natural resources. We cannot risk our state's economic future by relying on outdated water management practices, policies and infrastructure. Now is the time for fresh thinking, shared purpose and bold solutions to build a resilient water future for all Californians. And it is incumbent on us—the business community—to help lead the way."
"Water is an issue we can no longer take for granted—whether we are looking at supply reliability, environmental protection or water quality, said Felicia Marcus, chair of the State Water Resources Control Board. "Fortunately, there are solutions within reach for the challenges we face. The business community's voice in elevating the issues—through efforts like Connect the Drops—is hugely important for the future of our state's economy and well-being."
Initial companies signing on include Levi Strauss & Co., Symantec, General Mills, KB Home, Coca-Cola Company, Driscoll's and Gap Inc. The companies agree to make and implement a business commitment that supports the state's water conservation plan and to reach out to policymakers, customers, employees and other companies on improving water management and enhancing water efficiency.
"Driscoll's roots in California stretch back nearly 150 years in the Pajaro Valley where Driscoll's originated," said Kelley Bell, VP of Social and Environmental Impact at Driscoll's, the world's largest berry company. "As a family-owned company that is highly dependent on groundwater, we recognize that our future hinges on reliable water sources. Without good water stewardship our communities will suffer and the future economy of California will be bleak. We joined Ceres campaign because we are not alone in facing this challenge or in recognizing the threat, and the solution will only come from a shared understanding of the problem and a willingness to address it together."
General Mills has production facilities in California and is one of many food companies relying on California agricultural products such as tomatoes, almonds, berries and dairy.
"General Mills takes its responsibility to be good stewards of the planet's resources very seriously and, in California, that means reducing our water usage at our production facilities and working with our growers and suppliers to ensure agriculture continues to thrive in a sustainable manner," said Ellen Silva, General Mills' senior manager of Global Sustainability. "We firmly believe that in order for Californian citizens, businesses, farmers and the ecosystem to thrive, we must all work together to manage the water supply sustainably."
San Francisco-based Levi Strauss & Co. has announced aggressive action of its own in addition to signing the Connect the Drops declaration. The company's new product lifecycle assessment (LCA) looks at water use throughout the entire lifecycle of a pair of jeans. It found that water use was greatest on the two far ends of the lifecycle: in growing cotton to make denim and on the consumer end in washing jeans, especially in the U.S. where consumers wear a pair of jeans only twice on average before washing them. Fiber production consumed 68 percent of the water used while consumer care accounted for 23 percent.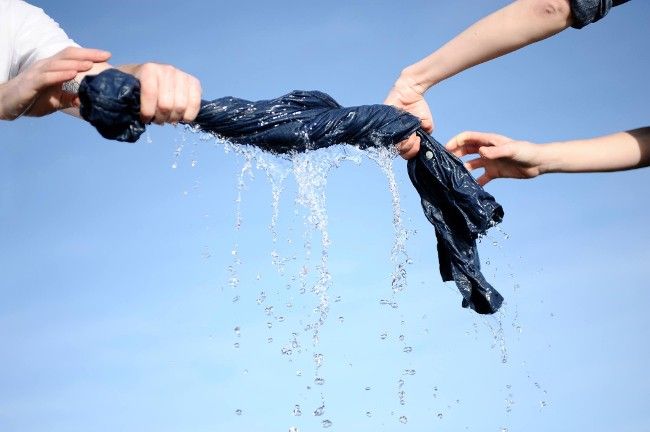 The company announced yesterday that it has saved 1 billion liters of water since 2011, thanks to its proprietary "Water<Less" process, which reduces the water used in garment finishing by up to 96 percent. By expanding that process, working with cotton growers to use less water-intensive growing techniques and educating consumers about the water cost of frequent laundering, it hopes to dramatically increase that amount.
"It's time to rethink autopilot behaviors like washing your jeans after every wear because in many cases it's simply not necessary," said Levi Strauss & Co. CEO and president Chip Bergh. "Our LCA findings have pushed us as a company to rethink how we make our jeans, and we're proud that our water stewardship actions to date have saved one billion liters of water. By engaging and educating consumers, we can fundamentally change the environmental impact of apparel and, ideally, how consumers think about the clothes they wear every day."
Between World Water Day on March 22 and Earth Day on April 22, the company is asking consumers to pledge to wash their jeans less often, raising public awareness of what a precious commodity water is. That's the goal of Connect the Drops as well.
"Connect the Drops will bring the much needed business voice to the table on water policy in Sacramento," said Kirsten James, a Ceres senior manager who is directing the Connect the Drops campaign. "It is critical for a diverse group of stakeholders to demand aggressive action from our state leaders in order to secure California's water future."
YOU MIGHT ALSO LIKE
NASA: California Needs 11 Trillion Gallons of Water to End Epic Drought
California Experiences Worst Drought in 1,200 Years
Epic Drought Spurs California to Build Largest Desalination Plant in Western Hemisphere
EcoWatch Daily Newsletter
Assorted plastic bottles. mali maeder / Pexels
People carry children on a flooded street in Almoradi, Spain on Sept. 13. JOSE JORDAN / AFP / Getty Images
Large food companies are following in the footsteps of fast-food restaurants such as Burger King and KFC by offering meat alternatives. Getty Images
By Elizabeth Pratt
Hormel, Kellogg's, and Kroger are among the large companies now planning to offer "fake meat" products at grocery stores.
Experts say the trend toward plant-based meats coincides with consumers' desires to eat less meat.
However, experts urge consumers to closely check package labels as a product isn't necessarily healthy just because it's described as plant-based.
In grocery stores and fast-food outlets around the U.S., a revolution is taking place.
Colombia rainforest. Marcel Oosterwijk / CC BY-SA 2.0
Many of us think of the Amazon as an untouched wilderness, but people have been thriving in these diverse environments for millennia. Due to this long history, the knowledge that Indigenous and forest communities pass between generations about plants, animals and forest ecology is incredibly rich and detailed and easily dwarfs that of any expert.
picture-alliance / Newscom / R. Ben Ari
By Wesley Rahn
Plastic byproducts were found in 97 percent of blood and urine samples from 2,500 children tested between 2014 and 2017, according to a study by the German Environment Ministry and the Robert Koch Institute.

Pexels
Medically reviewed by Daniel Bubnis, MS, NASM-CPT, NASE Level II-CSS
Hot yoga has become a popular exercise in recent years. It offers many of the same benefits as traditional yoga, such as stress reduction, improved strength, and flexibility.
Lara Hata / iStock / Getty Images
By SaVanna Shoemaker, MS, RDN, LD
Rice is a staple in many people's diets. It's filling, inexpensive, and a great mild-tasting addition to flavorful dishes.