EPA's First-Ever Coal Ash Rules 'Do Not Go Far Enough to Protect Families'
Dec. 19, 2014 05:00PM EST
Energy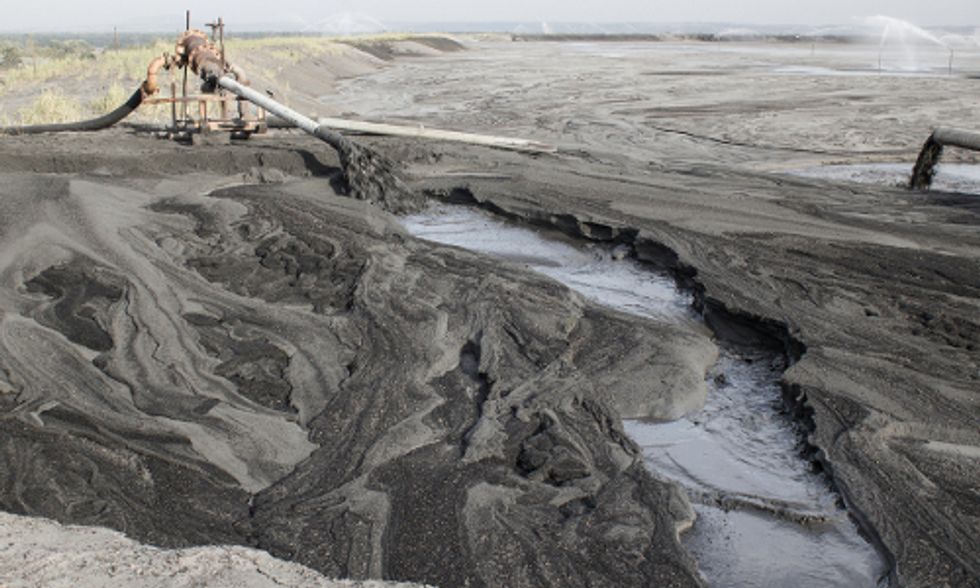 The U.S. Environmental Protection Agency (EPA) announced today the first-ever federal coal ash regulations offering communities some tools to deal with the toxic residue from coal-burning power plants.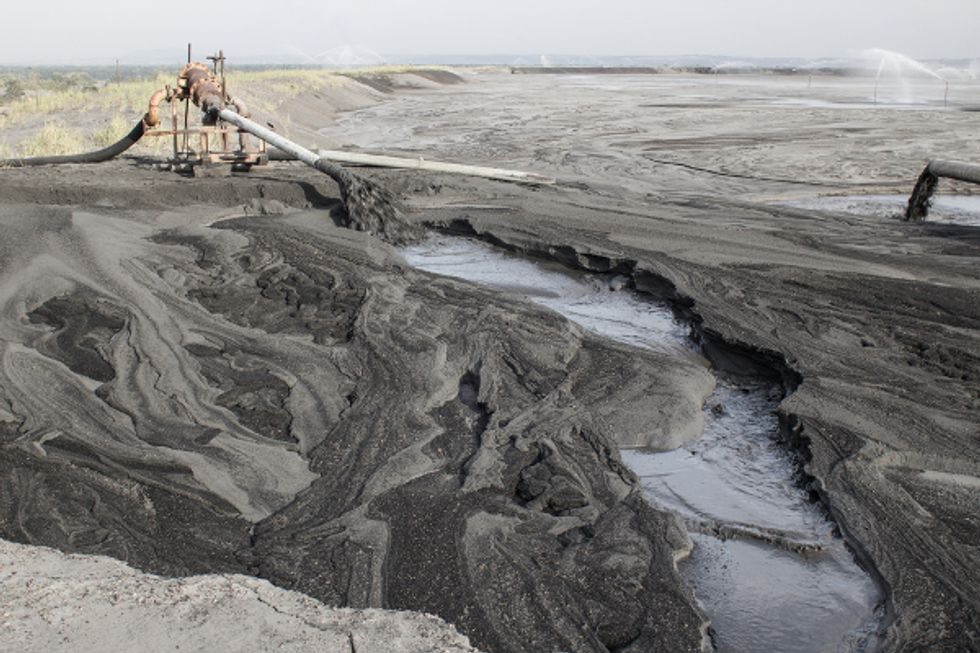 Photo credit: Shutterstock
As spill after spill has polluted waterways and covered the homes of nearby residents, and more studies have come out documenting the negative health impacts of coal ash, environmental and health organizations have increased the pressure on the Obama administration and the EPA to put in place sensible standards to protect the public from this poisonous byproduct. Though advocates are glad the EPA finally addressed this issue, they caution that these federal regulations are only a baby step in the right direction.
"EPA's historic failure to regulate coal ash has resulted in catastrophes that have buried homes in poisonous slurry and permanently harmed rivers and stream," said Marc Yaggi, executive director of Waterkeeper Alliance.
"How could EPA conclude that coal ash, which is loaded with carcinogens including arsenic, cadmium and chromium, is not a hazardous waste? Today's rule falls far short of what our what is needed to protect communities and ensure clean water for all Americans. EPA failed to follow the science and cravenly abandoned its duty to protect American families by capitulating to intense pressure from a powerful, polluting industry. EPA's new rule will allow hazardous pollution to leak into the environment for decades to come."
Coal ash contains chemicals such as  arsenic, lead, chromium, mercury and selenium, which can increase the risk of cancer, birth defects, asthma, learning disabilities, neurological disorders and other serious health conditions. And while power companies have insisted they are exercising caution in disposing of the hazardous waste, repeated leaks from coal ash impoundment ponds and spills such as the one on February that spilled 50,000-82,000 tons of coal ash into the Dan River, show otherwise.
"Before EPA's announcement today, coal ash disposal was not subject to any federal oversight whatsoever, and governing state laws were usually weak or nonexistent," said Mary Ann Hitt, director of Sierra Club's Beyond Coal Campaign. "For decades, coal ash has been dumped in the backyards of power plants across the nation, into open-air pits and precarious surface waste ponds along our nation's waterways. Most of these sites lacked adequate safeguards and left nearby communities at risk of groundwater contamination, air pollution or large-scale disasters like the massive coal ash spill in Tennessee in 2008 and, most recently, the Dan River spill in North Carolina."
Since no previous standards for disposal existed at all, the new rule is a step in the right direction, but environmental groups says it's only a beginning. It still fails to designate coal ash as a hazardous waste, which allows it to continue to be dumped into the structurally unstable, unlined impoundment pits that have been the source of many of the leaks polluting rivers and streams. It also leaves most oversight up to the states, which have shown a tendency to look the other way when spills happen and leave citizens to battle it out with powerful energy companies on their own.
"This power industry has had half a century or more to clean up its act, but even in the face of huge spills and a terrible record of proven water contamination around the country, it is still dumping ash in huge unlined pits," said Earthjustice attorney Lisa Evans. "These dumps aren't going away by themselves, and unfortunately under today's rule, EPA is putting the burden on citizens to get them safely closed."
Esther Calhoun, a resident of Uniontown, Alabama, who lives near the coal ash dump that received the waste from the massive 2008 Kingston spill, said "It seems like the EPA doesn't give a damn about people. Our people have heart attacks and breathing problems. They're dealing with this big mountain of coal ash in their face. This is a civil rights issue just as much as an environmental and health one."
EcoWatch Daily Newsletter
Related Articles from EcoWatch