EPA Will Require Offshore Frackers to Report Chemicals Discharged Into Pacific
Jan. 09, 2014 01:36PM EST
Energy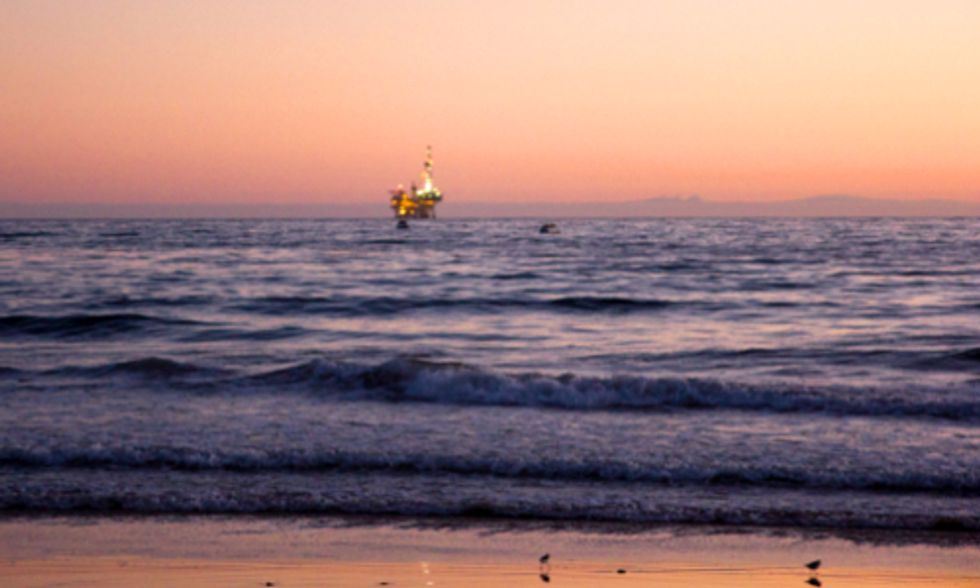 The U.S. Environmental Protection Agency (EPA) today established a new requirement for oil and gas operations off the Southern California coast to publicly report chemicals dumped directly into the ocean from offshore fracking operations. The notice, formally published today, announces the changes as part of a new permit for water pollution discharges from offshore oil and gas operations in federal waters off California. The reporting requirement will become effective March 1.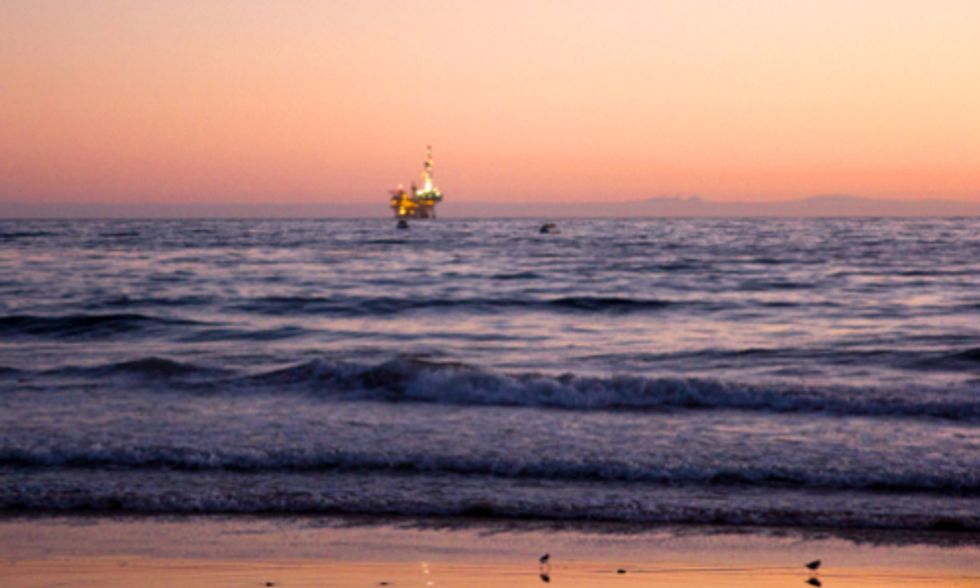 "Requiring oil companies to report the toxic fracking chemicals they're dumping into California's fragile ocean ecosystem is a good step, but the federal government must go further and halt this incredibly dangerous practice," said Miyoko Sakashita, oceans director at the Center for Biological Diversity. "Banning fracking in California's coastal waters is the best way to protect the whales and other wildlife, as well as surfers and coastal communities. It's outrageous that the EPA plans to continue allowing fracking pollution to endanger our ocean."
In response to the controversy generated by recent reports of fracking of oil and gas wells along the California coast, the EPA revised the offshore oil and gas discharge permit to require reporting of the chemical formulations of any fracking fluids discharged by oil companies.
Approximately half the oil platforms in federal waters in the Santa Barbara Channel discharge all or a portion of their wastewater directly to the ocean, according to a California Coastal Commission document. This produced wastewater contains all of the chemicals injected originally into the fracked wells, with the addition of toxins gathered from the subsurface environment.
Oil companies have fracked offshore wells more than 200 times in recent years in the state and federal waters off California's coast. A recent Center of Biological Diversity analysis of 12 frack jobs in state waters found that at least one-third of chemicals used in these fracking operations are suspected ecological hazards. Drawing on data disclosed by oil companies, the analysis also found that more than one-third of these chemicals are suspected of affecting human developmental and nervous systems.
"The EPA's new reporting requirements underscore how little is known about offshore fracking," Sakashita said. "This risky practice has gone essentially unregulated."
"Until recently, no one even knew that our oceans were being fracked," Sakashita continued. "To protect our coast, we need to stop this dangerous practice in its tracks"
Tell Gov. Brown and the California Department of Conservation to Ban Fracking in California.
Visit EcoWatch's FRACKING page for more related news on this topic.

EcoWatch Daily Newsletter