EPA Weighs in on New York Fracking Plan
Jan. 14, 2012 11:20AM EST
Energy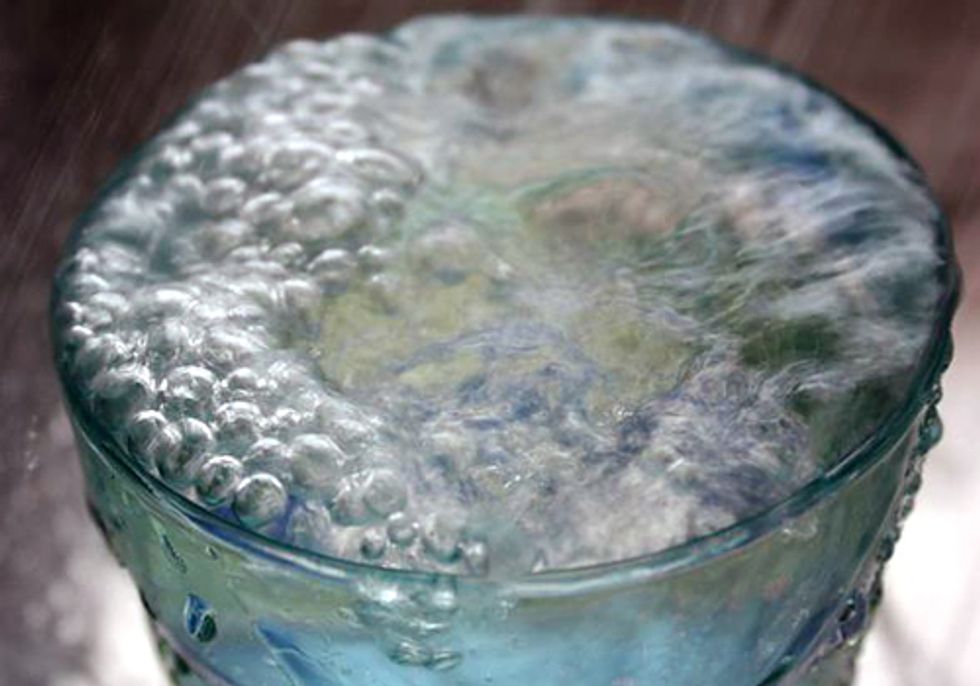 On Jan. 11, 2012, the U.S. Environmental Protection Agency (EPA) submitted its comments on New York State's revised draft Supplemental Generic Environmental Impact Statement (dSGEIS) and the proposed state regulations and general permit for horizontal drilling and high-volume hydraulic fracturing—better known as fracking—to develop the Marcellus Shale and other low-permeability gas reservoirs.
The U.S. EPA found that the emerging plan to regulate natural gas drilling in the gas-rich Marcellus Shale needs to go further to safeguard drinking water, environmental sensitive areas and gas industry workers. According to the New York State Department of Environmental Conservation (DEC), the U.S. EPA's comments were among an estimated 40,000 received during a four-month comment period on its proposed plan to regulate the environmental risks of drilling.
According to the comments submitted by the U.S. EPA, to free the gas trapped in the Marcellus and other shale formations, drillers pump millions of gallons of water mixed with sand and chemicals deep underground under pressure. The wastewater can get into drinking water by being disposed of at sewage treatment plants. The comments go on to say, that New York's current permitting system for water treatment plants doesn't include limits on pollutants frequently contained in drilling wastewater, such as radionuclides, which can cause cancer at high levels.
The U.S. EPA said it needs to be more closely involved in analyzing and approving any treatment plant's application to accept drilling wastewater. And while the DEC's proposed rules suggest limits on radioactive elements such as radium, the U.S. EPA said it's not clear who would be "responsible for addressing the potential health and safety issues" related to radiation exposure.
The DEC listed a number of out-of-state treatment plants as potential recipients, but due to capacity limits, the U.S. EPA warned that these plants can't handle more wastewater.
What to do with this wastewater is a problem in many states. In Pennsylvania, the Monongahela River, which provides drinking water to 350,000 people, became contaminated in 2009 after the state greatly increased its high-volume hydraulic fracturing industry without a secure plan on how to manage the wastewater.
In Ohio, the chemical-laced fracking wastewater generated in Ohio and other states, including New York and Pennsylvania, is being injected into wells about 9,000 feet deep. On New Year's Eve, the Youngstown, Ohio area, home to many of these injection wells, experienced a 4.0 magnitude earthquake that is believed by experts to be caused by high-pressure liquid injection of fracking wastewater. The Dec. 31 earthquake was the eleventh that region had experience since March 2011.
Health risks to workers close to wastewater and other potentially radioactive materials, including the large amounts of soil and mud unearthed by drilling, concerns the U.S. EPA. "At a minimum, the human health risks to the site workers from radon and its decay products should be assessed along with the associated treatment technologies such as aeration systems or holding for decay," the agency wrote.
Right now all eyes are on the DEC as their final ruling will greatly impact what other states decide to do concerning regulation of this highly-controversial industry. According to Judith Enck, the U.S. EPA regional administrator who issued the agency comments, New York "will help set the pace for improved safeguards across the country."
Stay tuned to EcoWatch.org and our Fracking Page as we'll keep you up-to-date on the DEC ruling and other fracking news.
EcoWatch Daily Newsletter