EPA Puts Monsanto's Profits Before Public Health
Jun. 27, 2013 01:38PM EST
Health + Wellness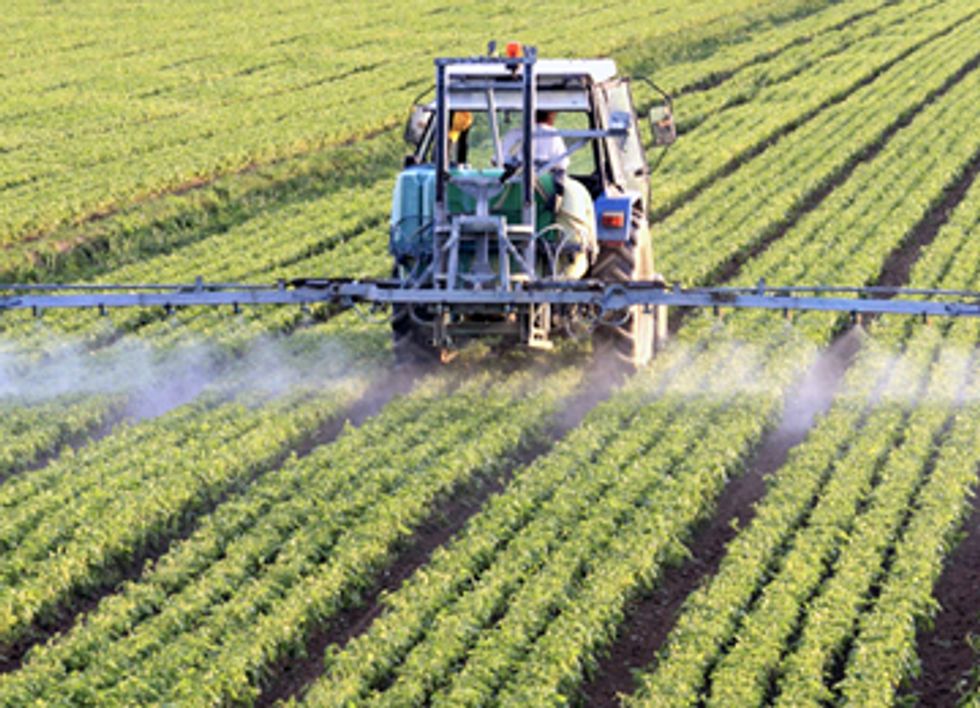 The U.S. Environmental Protection Agency (U.S. EPA) has issued a new rule raising the allowed residue levels of Monsanto's glyphosate herbicide, Roundup, on food.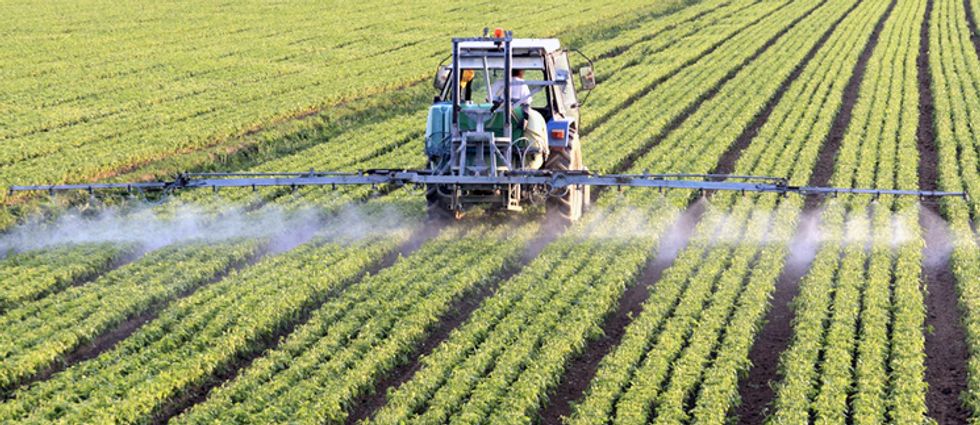 Glyphosate is an herbicide produced and marketed by Monsanto Corporation, the agrochemical and biotechnology giant. Monsanto claims that glyphosate is safe and has successfully lobbied the U.S. EPA to raise the residue limits of this toxic chemical.
But independent scientists disagree with Monsanto: several recently published peer-reviewed studies point to serious health impacts from exposure to this toxic herbicide.
Glyphosate has been shown in several recent studies to be an endocrine disruptor. According to the National Institutes of Health, endocrine disruptors could have long-term effects on public health, especially reproductive health. And the "dose makes the poison" rule does not apply to endocrine disruptors, which wreak havoc on our bodies at low doses.
The U.S. EPA must consider independent and recent science rather than depending on industry-funded, outdated studies supplied by Monsanto. A June study concluded that glyphosate "exerted proliferative effects in human hormone-dependent breast cancer." An April study by a Massachusetts Institute of Technology scientist concluded that "glyphosate enhances the damaging effects of other food borne chemical residues and environmental toxins," and pointed out that glyphosate's "negative impact on the body is insidious and manifests slowly over time as inflammation damages cellular systems throughout the body."
Instructions for Submitting Comments
Click here to submit your comment electronically.
If you are submitting on your own behalf, for the required field "Organization Name," please enter "Citizen."
The deadline for submitting comments is Monday, July 1.
Sample Letter
You may cut and paste, but you are encouraged to personalize:
The EPA's final rule raising the residue limits of glyphosate is unacceptable and based on outdated science.
The toxicology profile for glyphosate is not "complete," as the EPA claims. Ongoing research shows glyphosate may promote breast cancer, induce inflammation, and act as an endocrine disruptor.
I urge you to perform a careful review of independent science to determine the health impacts of raising the residue limit for glyphosate.
Comment today to let the U.S. EPA know that their decision to cater to Monsanto's interests is unacceptable given the recent science pointing to serious harm from this toxic herbicide.
Visit EcoWatch's BIODIVERSITY and GE FOOD pages for more related news on this topic.

EcoWatch Daily Newsletter
Recent Stories from EcoWatch