EPA Proposes New Rules to Curb Air Pollution From Oil Industry
May. 15, 2014 05:05PM EST
Energy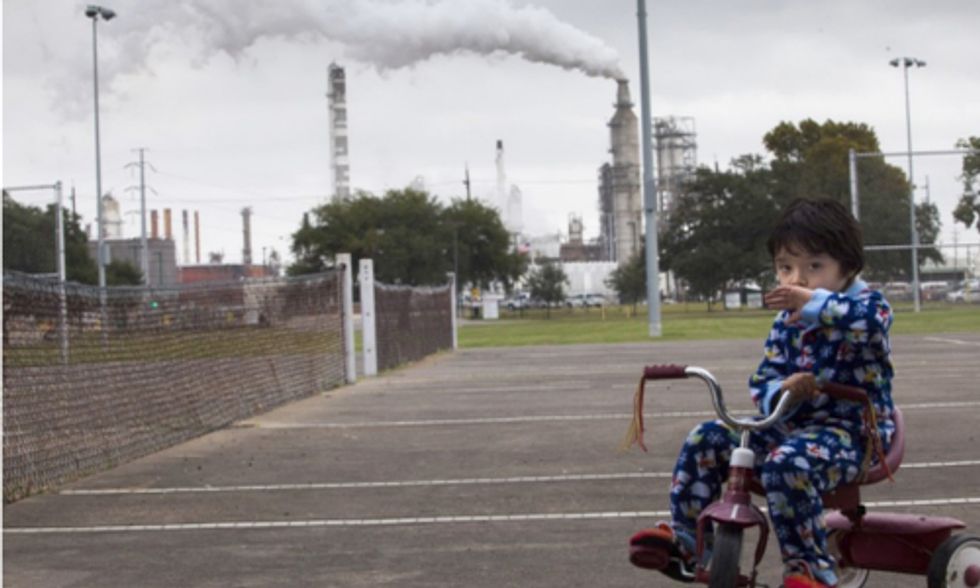 Today, the U.S. Environmental Protection Agency (EPA) released a proposal aiming to curb air pollution and toxic chemical emissions discharged by oil refineries, according to an agency press release. If the regulations are adopted, the move would mark the first change to the oil industry's emission standards in almost two decades.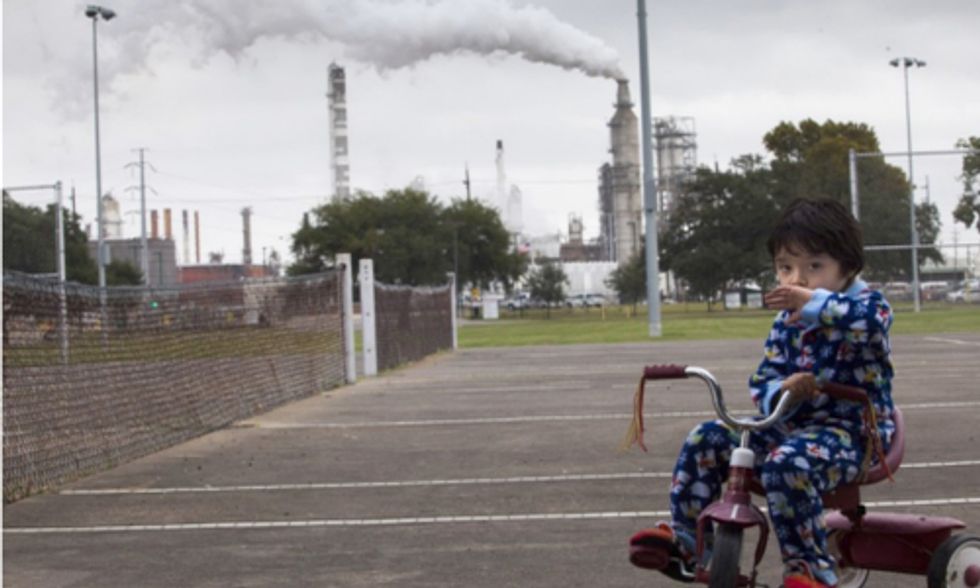 The changes were brought about in part from a 2012 lawsuit filed by environmental attorneys with Earthjustice and the Environmental Integrity Project accusing the EPA of evading its responsibilities under the Clean Air Act by neglecting to review and update toxic air emissions standards by more than a decade. 
"The common-sense steps we are proposing will protect the health of families who live near refineries and will provide them with important information about the quality of the air they breathe," said EPA Administrator Gina McCarthy in a statement. "This proposal will help us accomplish our goal of making a visible difference in the health and the environment of communities across the country." 
Benzene and other toxic chemicals emitted by the oil industry can cause respiratory problems, such as asthma, and can increase the risk of developing cancer. The lawsuit pointed out that mainly low-income and minority people live within the vicinity of these refineries, and are therefore at disproportionate risk of air-quality-related illnesses.
"The companies that own these refineries must be required to use more efficient technology to control toxins and monitor what they emit instead of passing the costs on to us through the high health costs our communities are bearing because of their pollution," said Juan Parras, of Texas Environmental Justice Advocacy Services.
The EPA estimates that once the proposed updates are fully implemented, toxic air emissions—including benzene, toluene and xylene—would be reduced by 5,600 tons per year. Volatile organic compound emissions would be cut by approximately 52,000 tons per year and 700,000 metric tons of carbon dioxide equivalent.
According to Earthjustice, the proposed updates include much needed improvements such as:
Fenceline monitoring and a fenceline standard for the carcinogen benzene which would require refineries to measure toxic air pollution as it goes into the local community's air.
Improved monitoring and combustion efficiency operating requirements for flaring which is too often used routinely and, because it involves the burning of waste gas, it creates pollution communities must breathe.
Tighter control requirements on emissions from various parts of refineries like delayed coker units and storage tanks.
Removal of the unlawful loophole in the existing standards, so that refineries can no longer get away with violations that occur during startup, shutdown and malfunction periods.
"EPA's proposed requirement for fenceline monitoring is greatly needed and will help identify toxic emissions from leaks and other sources that are not directly monitored," said Sparsh Khandeshi, an attorney with the Environmental Integrity Project. "This monitoring will help target further reductions and provide valuable information about exposure levels to downwind communities."
The EPA will take public comments on the proposals for 60 days after it is published in the Federal Register. The agency also plans to hold two public hearings, near Houston and Los Angeles, and will finalize the standards by April 2015.
--------
YOU MIGHT ALSO LIKE
64 Groups From Across the U.S. Demand Federal Limits on Air Pollution From Fracking Wells
New Report Documents Chemical Disasters and Environmental Injustice in the U.S.
Supreme Court Rules in Favor of Cross-State Air Pollution Rule
--------
EcoWatch Daily Newsletter