EPA Permit Won't Protect Great Lakes from Invasive Species
Feb. 22, 2012 09:53AM EST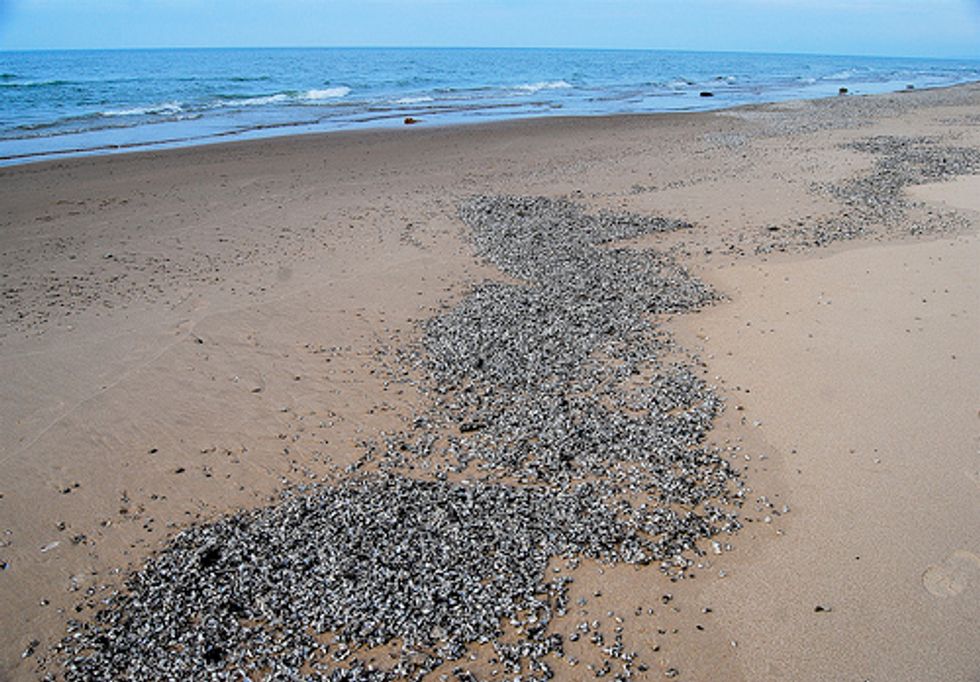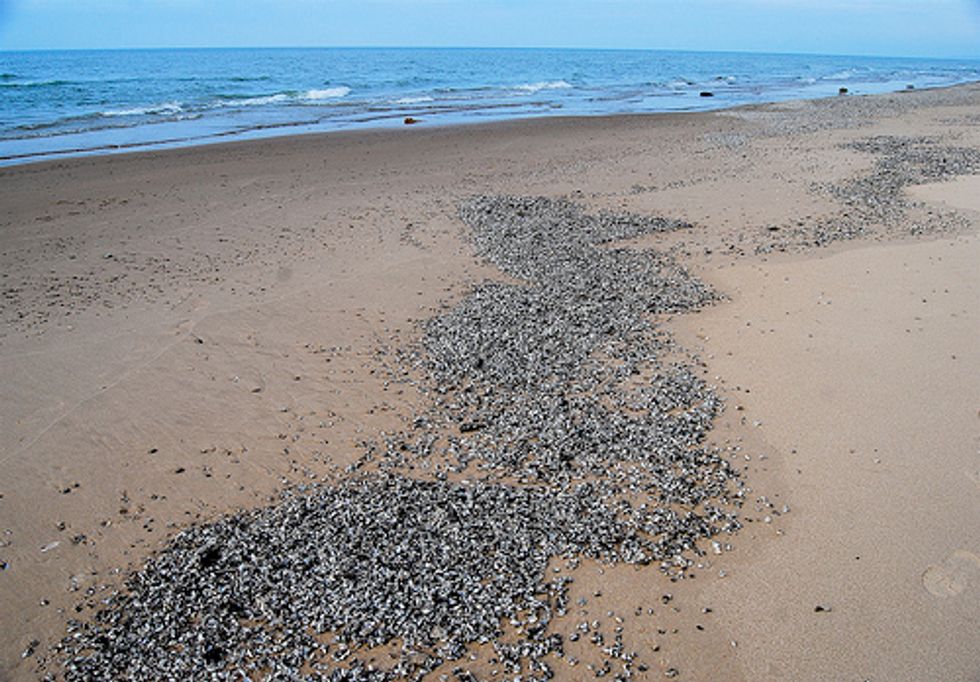 The U.S. Environmental Protection Agency (EPA) is failing to uphold its federal Clean Water Act duty to protect the Great Lakes and other U.S. waters from the introduction and spread of invasive species via ships' ballast water discharge, conservation groups said in comments to the agency on Feb. 21.
The organizations call on EPA to strengthen a proposed permit to regulate ballast water discharges from commercial vessels. The comment period on the permit ends Feb. 21.
"The Great Lakes have been global ground zero for invasions and ought to be a global leader in prevention," said Joel Brammeier, president and CEO of the Alliance for the Great Lakes. "We've waited long enough. EPA has the opportunity to apply the protections our waters sorely need. Let's get it right this time."
Invasive species introduced and spread via ballast water discharge are already wreaking havoc on the Great Lakes and other U.S. waters. A litany of non-native invaders—including zebra mussels, quagga mussels, spiny water fleas and round gobies—have turned the Great Lakes ecosystem on its head, altering the food web and threatening the health of native fish and wildlife. Non-native ballast water invaders cost Great Lakes citizens, utilities, cities and businesses at least $1 billion every five years in damages and control costs, according to research by the University of Notre Dame.
Despite the staggering costs associated with the damage caused by invasive species, the EPA has resisted taking action on the issue for decades. The proposed permit to regulate ballast water discharges comes after a long legal battle. Now, as the nation celebrates the 40th anniversary of the Clean Water Act, advocates are working to ensure the agency finally issues a permit that shuts the door on invasive species.
The proposed ballast water permit takes modest steps to reduce the risk of ballast-mediated introductions. The permit:
Requires ships to install technology that meets the International Maritime Organization's standard to treat ballast water
Requires ships entering the Great Lakes to employ the added protection of exchanging ballast water to flush out and kill non-native freshwater organisms
Conservation groups assert that the permit still leaves the Great Lakes and other U.S. waters vulnerable to the introduction and spread of invasive species—and does not adhere to the Clean Water Act. The groups are asking the EPA to make the following improvements to the permit:
Adopt a zero-discharge standard for invasive species
Adopt the most protective technology standards nationwide
Develop standards for lakers, ships that ply the Great Lakes
Develop a faster implementation timeline to implement new technology standards
Now the states must certify EPA's permit. The EPA must issue a final permit by Nov. 30.
To see the full comment letter to EPA, click here.
To see the abbreviated comments to EPA, click here.
To see the joint press release, click here.
For more information, click here.
EcoWatch Daily Newsletter