This website uses cookies to ensure you get the best experience while browsing it. By clicking 'Got It' you're accepting these terms.
EPA Orders Hospital Disinfectant Removed from Market
Apr. 30, 2012 07:30AM EST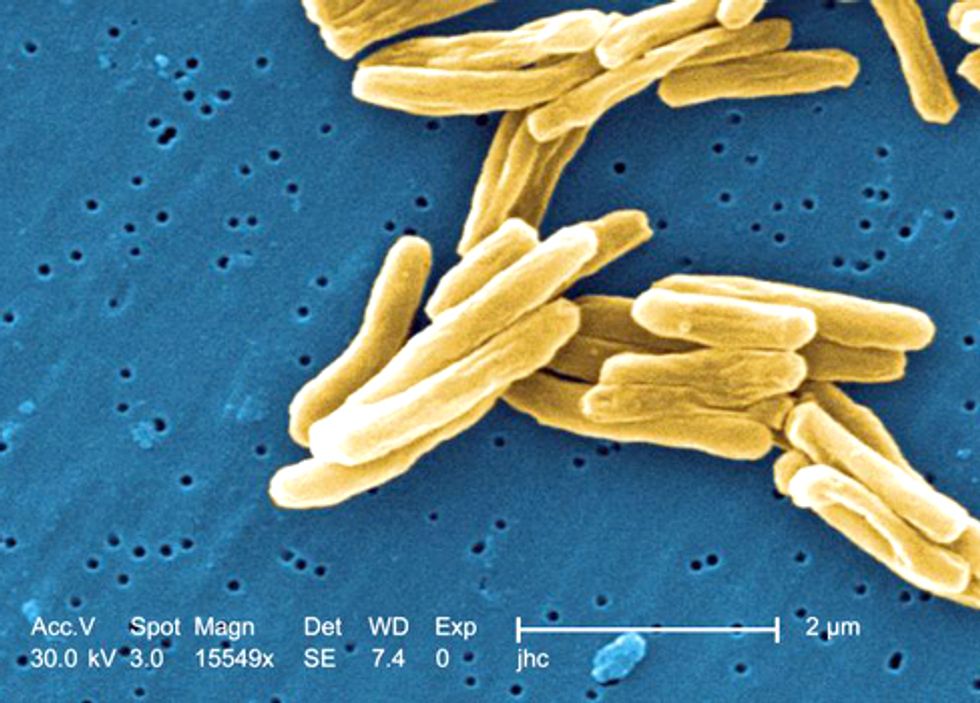 The U.S. Environmental Protection Agency (EPA) has ordered the manufacturer of an antimicrobial disinfectant intended for use in hospitals to remove the product from sale. Citing a violation of the Federal Insecticide, Fungicide, Rodenticide Act (FIFRA), EPA issued a Stop Sale, Use, or Removal Order (SSURO) on April 16 to Zep, Inc. for its product "ZEP Formula 165." EPA determined through its Antimicrobial Testing Program (ATP) that this antimicrobial disinfectant was, contrary to label claims, ineffective against the debilitating and potentially fatal human pathogen Mycobacterium Tuberculosis.
EPA identified multiple FIFRA labeling violations after analyzing a sample of the product, which it collected on May 26, 2011. FIFRA requires a pesticide labeled as an antimicrobial pesticide to "disinfect, sanitize, reduce or mitigate growth or development of microbiological organisms." When laboratory analysis established that "ZEP Formula 165" used in accordance with the label instructions was not effective against Mycobacterium Tuberculosis, the false label claim constituted a FIFRA violation. EPA cited the manufacturer for a second violation after determining that the sample it collected contained an amount of the active ingredient Para-tertiary-amyl phenyl that exceeded the upper certified limit that was established for that ingredient in the registration for that specific pesticide formulation.
The SSURO prohibits all further sale of "ZEP Formula 165" under the manufacturer's control or custody. The manufacturer is also required to notify EPA of the location and amount of product that it distributed during the past year. Furthermore, EPA recommended that the manufacturer take immediate steps to remove the pesticide from market by initiating a voluntary recall of all product shipped within the U.S. in the last year.
Through ATP, EPA is requires testing of antimicrobial products, including hospital disinfectants and tuberculocides, to ensure that they meet health standards and that the claims on the product labels are accurate. However, a 2011 report from the EPA's Office of the Inspector General (OIG) found that ATP was largely inadequate for testing products to ensure safety and efficacy, and also failed to remove products that did not meet program standards. The report noted that although testing began in 1991, more than 40 percent of antimicrobials (or 277 of 656) on the market have yet to be tested. OIG concluded that, "EPA does not have a strategy for informing hospitals and other likely end-users of failed test results or when enforcement actions are taken" and that, "EPA's implementation of the ATP has not delivered on its mission."
A surprisingly high number of products that were eventually tested by ATP failed to meet EPA standards and were found to require regulatory action. Since 2004, an average of one-third of products tested in a year failed. However, according to the OIG report, "EPA does not have a strategy for informing hospitals and other likely end-users of failed test results or when enforcement actions are taken." It simply relies on posting a notice to the ATP website. This means that ineffective products that can potentially be of risk to public health often remain in use by hospitals and health professionals.
The OIG report is especially of concern because some antimicrobials, such as triclosan, are known to cause dangerous public health and environmental hazards. Triclosan is one of the most prevalent antibacterial compounds found in products ranging from soaps and toothpastes to fabrics and toys. Studies have increasingly linked triclosan (and its chemical cousin triclocarban) to a range of adverse health and environmental effects, from skin irritation, allergy susceptibility, bacterial, endocrine disruption, and compounded antibiotic resistant, tainted water, and dioxin contamination to destruction of fragile aquatic ecosystems.
For more information, click here.
EcoWatch Daily Newsletter
Elva Etienne / Moment / Getty Images
By Ketura Persellin
Gift-giving is filled with minefields, but the Environmental Working Group's (EWG) got your back, so you don't need to worry about inadvertently giving family members presents laden with toxic chemicals. With that in mind, here are our suggestions for gifts to give your family this season.
Pexels
Garlic is an ingredient that provides great flavor to dishes and can be found in most kitchens across the globe.
Pexels
Echinacea is a group of flowering plants that belong to the daisy family, along with plants like sunflowers, chicory, chamomile, and chrysanthemums.

One of the 25 new Long Beach Transit hybrid gasoline-electric buses on April 23, 2009. Jeff Gritchen / Digital First Media / Orange County Register / Getty Images
In Long Beach, California, some electric buses can charge along their route without cords or wires.
When a bus reaches the Pine Avenue station, it parks over a special charging pad. While passengers get on and off, the charger transfers energy to a receiver on the bottom of the bus.