This website uses cookies to ensure you get the best experience while browsing it. By clicking 'Got It' you're accepting these terms.
EPA Neglects Hazardous Waste Recovery Rulemaking Petitions for 30 Years
Aug. 20, 2013 05:23PM EST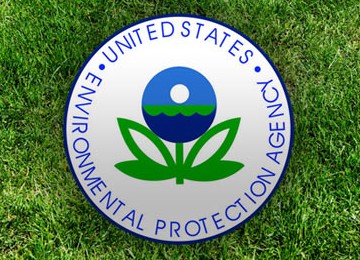 The U.S. Environmental Protection Agency (EPA) fully addressed less than five percent of the administrative rulemaking petitions submitted during the past 30 years to one of its branches, according to documents released today by Public Employees for Environmental Responsibility (PEER). Unlike other agencies, EPA does not display the status of the hundreds of petitions it receives each year from citizens, states, industry and environmental organizations.
The U.S. Administrative Procedures Act requires federal regulatory agencies to "give an interested person the right to petition for the issuance, amendment or repeal of a rule." (5 U.S.C. § 553(e)) Agencies must respond to these petitions "within a reasonable time …" (5 U.S.C. § 555)
An internal analysis of rulemaking petitions submitted to EPA's Office of Resource Conservation & Recovery, which handles solid and hazardous waste issues, concluded that the agency had fully addressed only two of 50 rulemaking petitions submitted since 1981. For most (34 of 50) of these petitions, EPA had "no record of any action formally taken"—a condition aggravated by the fact that EPA could not even locate them since "copies of the petitions are not available."
The unanswered petitions cover an array of topics ranging from coal combustion wastes to dry-cleaning cartridge filters. The vast majority were submitted by industry groups with others submitted by state agencies and environmental groups. This backlog was first tallied in 2009 and updated in 2010.
"These documents suggest that the public—including those most affected by the rules—plays no meaningful role in EPA rulemaking," stated PEER Senior Counsel Paula Dinerstein, who obtained the analyses in discovery produced by EPA in an unrelated case. "A delay of decades exceeds 'a reasonable time' to respond by any measure."
These figures represent only the rulemaking petitions filed before just one of several EPA offices. However, unlike other federal regulatory agencies, such as the Nuclear Regulatory Commission, the Securities & Exchanges Commission and the Pipelines & Hazardous Materials Safety Administration, EPA does not maintain a publicly available docket summarizing the status of rulemaking petitions filed with it. When U.S. Rep. Fred Upton (R-MI), Chair of the House Energy & Commerce Committee, suggested in a November 2012 letter that EPA publicly post its petition docket, the agency responded noncommittally in an April 15 letter that it was still "considering requests to make petitions for rulemaking available in a publicly accessible location."
"These documents afford us a small peek into a large but undefined regulatory void," added Dinerstein. "What we have seen suggests that EPA sets an unenviable standard for official unresponsiveness."
PEER has been waiting nearly two years for EPA to respond to a rulemaking petition seeking correction of its dust corrosivity standards. New standards are needed to prevent first responders from suffering chemical burns to their respiratory systems like those suffered by New York City police and firefighters when they waded into corrosive dust following the 9/11 World Trade Center conflagration.
Visit EcoWatch's ENERGY pages for more related news on this topic.
——–
& the Many Health Benefits
zeljkosantrac / E+ / Getty Images
Medically reviewed by Hrefna Palsdottir, MS
Oats are considered to be one of the healthiest grains on earth. Find out why and how to incorporate this breakfast staple into your morning routine.
Youth activists ages 11-18 learn to fight plastic pollution at the inaugural Ocean Heroes Bootcamp. Ocean Heroes Bootcamp
By 2018 Ocean Heroes: Claire MacQueen (13 years old), Sabine Thomas (13) and Ava Inskeep (14)
We despise single-use plastics. We want to keep our oceans and our beaches clean. Early last year I (Claire) lived in India for several months and became curious about plastic waste, as it was much more visible in India than back home in the U.S. Seeing all the plastic waste while I was visiting helped me to understand that much of the trash produced by the U.S. actually ends up in developing countries, like India, which does not have a proper waste management system like we do at home, which causes a ton of trash to end up in waterways and the ocean.
Sen. Bernie Sanders speaks at a Martin Luther King Jr. Day event in South Carolina on Jan. 21. Sean Rayford / Getty Images
Degraded coral reefs at Kahekili Beach Park in west Maui, Hawaii. Peter Swarzenski / Usgs
In a case watched closely both by polluting industries and clean water advocates across the nation, the U.S. Supreme Court agreed to take up an appeal of a Clean Water Act case out of Hawaii concerning treated sewage flowing into the Pacific Ocean from injection wells.
A woman works at a distrubiton station at the 855,000-square-foot Amazon fulfillment center in Staten Island, one of the five boroughs of New York City, on Feb. 5. JOHANNES EISELE / AFP / Getty Images
Amazon will strive to cut carbon emissions from its shipments in half by 2030, the e-commerce giant said Monday. The retailer's plan calls for an increase in the use of electric delivery vehicles and renewable energy as well as pressuring suppliers to use less packaging.