This website uses cookies to ensure you get the best experience while browsing it. By clicking 'Got It' you're accepting these terms.
EPA Neglects Hazardous Waste Recovery Rulemaking Petitions for 30 Years
Aug. 20, 2013 05:23PM EST
Energy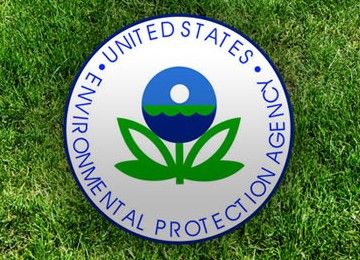 The U.S. Environmental Protection Agency (EPA) fully addressed less than five percent of the administrative rulemaking petitions submitted during the past 30 years to one of its branches, according to documents released today by Public Employees for Environmental Responsibility (PEER). Unlike other agencies, EPA does not display the status of the hundreds of petitions it receives each year from citizens, states, industry and environmental organizations.
The U.S. Administrative Procedures Act requires federal regulatory agencies to "give an interested person the right to petition for the issuance, amendment or repeal of a rule." (5 U.S.C. § 553(e)) Agencies must respond to these petitions "within a reasonable time …" (5 U.S.C. § 555)
An internal analysis of rulemaking petitions submitted to EPA's Office of Resource Conservation & Recovery, which handles solid and hazardous waste issues, concluded that the agency had fully addressed only two of 50 rulemaking petitions submitted since 1981. For most (34 of 50) of these petitions, EPA had "no record of any action formally taken"—a condition aggravated by the fact that EPA could not even locate them since "copies of the petitions are not available."
The unanswered petitions cover an array of topics ranging from coal combustion wastes to dry-cleaning cartridge filters. The vast majority were submitted by industry groups with others submitted by state agencies and environmental groups. This backlog was first tallied in 2009 and updated in 2010.
"These documents suggest that the public—including those most affected by the rules—plays no meaningful role in EPA rulemaking," stated PEER Senior Counsel Paula Dinerstein, who obtained the analyses in discovery produced by EPA in an unrelated case. "A delay of decades exceeds 'a reasonable time' to respond by any measure."
These figures represent only the rulemaking petitions filed before just one of several EPA offices. However, unlike other federal regulatory agencies, such as the Nuclear Regulatory Commission, the Securities & Exchanges Commission and the Pipelines & Hazardous Materials Safety Administration, EPA does not maintain a publicly available docket summarizing the status of rulemaking petitions filed with it. When U.S. Rep. Fred Upton (R-MI), Chair of the House Energy & Commerce Committee, suggested in a November 2012 letter that EPA publicly post its petition docket, the agency responded noncommittally in an April 15 letter that it was still "considering requests to make petitions for rulemaking available in a publicly accessible location."
"These documents afford us a small peek into a large but undefined regulatory void," added Dinerstein. "What we have seen suggests that EPA sets an unenviable standard for official unresponsiveness."
PEER has been waiting nearly two years for EPA to respond to a rulemaking petition seeking correction of its dust corrosivity standards. New standards are needed to prevent first responders from suffering chemical burns to their respiratory systems like those suffered by New York City police and firefighters when they waded into corrosive dust following the 9/11 World Trade Center conflagration.
Visit EcoWatch's ENERGY pages for more related news on this topic.
——–
EcoWatch Daily Newsletter
By Anita Desikan
The Trump administration is routinely undermining your ability — and mine, and everyone else's in this country — to exercise our democratic rights to provide input on the administration's proposed actions through the public comment process. Public comments are just what they sound like: an opportunity for anyone in the public, both individuals and organizations, to submit a comment on a proposed rule that federal agencies are required by law to read and take into account. Public comments can raise the profile of an issue, can help amplify the voices of affected communities, and can show policymakers whether a proposal has broad support or is wildly unpopular.
Alena Gamm / EyeEm / Getty Images
Picture this: a world where chocolate is as rare as gold. No more five-dollar bags of candy on Halloween. No more boxes of truffles on Valentine's day. No more roasting s'mores by the campfire. No more hot chocolate on a cold winter's day.
Who wants to live in a world like that?
Fabian Krause / EyeEm / Getty Images
Water protectors of all persuasions gathered in talking circles at Borderland Ranch in Pe'Sla, the heart of the sacred Black Hills, during the first Sovereign Sisters Gathering. At the center are Cheryl Angel in red and white and on her left, Lyla June. Tracy Barnett
By Tracy L. Barnett
Sources reviewed this article for accuracy.
For Sicangu Lakota water protector Cheryl Angel, Standing Rock helped her define what she stands against: an economy rooted in extraction of resources and exploitation of people and planet. It wasn't until she'd had some distance that the vision of what she stands for came into focus.
Hedges, 2019 © Hugh Hayden. All photos courtesy of Lisson Gallery
By Patrick Rogers
"I'm really into trees," said the sculptor Hugh Hayden. "I'm drawn to plants."
BruceBlock / iStock / Getty Images
Thanks to their high concentration of powerful plant compounds, foods with a natural purple hue offer a wide array of health benefits.