This website uses cookies to ensure you get the best experience while browsing it. By clicking 'Got It' you're accepting these terms.
EPA, Deny Dow's Pesticide for GMO Crops
Jul. 07, 2014 09:34AM EST
Ashley Ugarte is the student advisory board president for the Bay Area based non-profit, Teens Turning Green. This passionate foodie, environmental activist and Teens Turning Green chef-in-residence is a senior at Rice University in Houston, TX majoring in Health Sciences and minoring in Water and Energy Sustainability.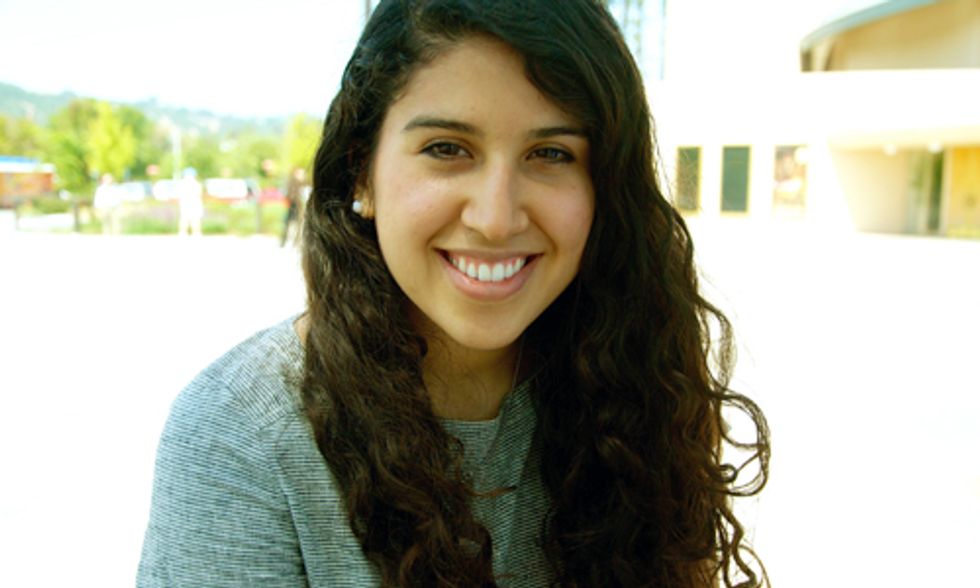 For me, a typical day consists of informing myself and others about the pertinent issues facing our environment—GMOs, pesticides, herbicides, toxic chemicals—they're all on my radar. After reading article after article about the recent (and disturbing) actions of the EPA, one of these pieces of journalism was finally my tipping point. I couldn't simply READ any longer, I needed to ACT. Maybe if I did, other people would join me, and together, we could finally begin taking steps in the right direction. [You can help by signing this petition]. So I decided to write a letter…
Subject Line: EPA, Please Protect My Generation
To the Honorable Administrator Gina McCarthy,
My name is Ashley Ugarte, a rising senior at Rice University in Houston, TX, and Student Advisory Board President for Teens Turning Green. On April 30, 2014, the EPA proposed the impending approval of Enlist Duo™, a double herbicide combination of 2,4-D and glyphosate from Dow Chemical Co. Today, I am writing to you as a daughter, a sister, a friend, a leader and an environmental activist concerned for the future of my generation to advise the EPA to not approve Dow's Enlist Duo.
It wasn't until I came across a devastating article on EcoWatch, "Environmental Groups Fear EPA Could Approve Dow Pesticide for GMO Crops," that I first became aware of this proposal. Upon finishing the article, I couldn't help but feel overwhelmed, appalled, and betrayed by the news that was brought to my attention. After engaging in further research, I discovered information that couldn't be ignored. According to the Environmental Working Group, Enlist Duo's toxic formula—a mixture of 2,4-Dichlorophenoxyacetic acid (an herbicide invented in 1946) and glyphosate (the main ingredient in RoundUp)—are two highly toxic chemicals that have been "linked to multiple adverse effects on human health and the environment." If the EPA moves forward with this proposal, the use of 2,4-D nationwide could more than triple by 2020. Such an increase would accelerate herbicide resistance and expose communities near 2,4-D-resistant corn and soybean fields to eight times more 2,4-D than today's current rates.
The actions and decisions conveyed recently by the EPA, especially in regards to the issues pertaining to genetically modified organisms and toxic chemicals in our food supply, has caused me and my peers to question the sanctity and reputation of the organization altogether. If the EPA's Environmental Risk Assessment for 2,4-D found "information gaps, key uncertainties and insufficient information" in the analysis of its impact on non-target organisms, then why is approval still an option? If the EPA also admitted concerns for direct and indirect effects on birds, mammals, insects and plants, then again I ask, why is approval still an option?
Above all, I find it hard to understand that the EPA could base all of its safety determinations on a study that was conducted by the chemical company itself. Even to the untrained eye, the biases here are blatantly clear. As the next generation of global citizens and procreators, we are charged with the task of bringing new life into this world and to responsibly regenerate the existence of humanity. With this in mind, I'm curious as to how our current generation of leaders expects us to be successful, while well aware of (and contributing to) the present obstacles that face our health and the environment. 
While I understand that the EPA will be issuing its final decision later this summer, I believe that the EPA cannot and should not ignore the thousands of signatures from citizens concerned for our future and environmental organizations such as Food & Water Watch, Center for Food Safety and the Pesticide Action Network. I cannot stand here and allow one company to poison our shared planet and jeopardize the health of my family, friends, peers, neighbors and our future generations. With my peers standing by my side, I hope you will take our concerns into consideration and not be involved in a decision that would demean our right to health in lieu of corporate profits. I greatly honor and admire your expertise in environmental health, which is why I believe that it is essential for us to protect and abide by EPA's own mission "to protect human health and the environment." Let us set an example together by banning this toxic band-aid of a solution and taking a step in the right direction; the direction of repair and sustainability for our planet and its resources on which we so heavily rely.
Sincerely,
Ashley Ugarte
EcoWatch Daily Newsletter
A Starbucks barista prepares a drink at a Starbucks Coffee Shop location in New York. Ramin Talaie / Corbis via Getty Images
By Cathy Cassata
Are you getting your fill of Starbucks' new Almondmilk Honey Flat White, Oatmilk Honey Latte, and Coconutmilk Latte, but wondering just how healthy they are?
By Sharon Kelly
Back in April last year, the Trump administration's Environmental Protection Agency decided it was "not necessary" to update the rules for toxic waste from oil and gas wells. Torrents of wastewater flow daily from the nation's 1.5 million active oil and gas wells and the agency's own research has warned it may pose risks to the country's drinking water supplies.
Swedish climate activist Greta Thunberg takes part in a "Friday for Future" youth demonstration in a street of Davos on Jan. 24, 2020 on the sideline of the World Economic Forum annual meeting. FABRICE COFFRINI / AFP via Getty Images
Treasury Secretary Steven Mnuchin pretended not to know who Greta Thunberg is, and then he told her to get a degree in economics before giving world leaders advice, as The Guardian reported.
The Visible Infrared Imaging Radiometer Suite on the Suomi NPP satellite acquired this image of forest fire smoke hovering over North America on Aug. 15, 2018. NASA Earth Observatory
New York City isn't known for having the cleanest air, but researchers traced recent air pollution spikes there to two surprising sources — fires hundreds of miles away in Canada and the southeastern U.S.
If temperatures continue to rise, the world is at risk from global
sea-level rise
, which will flood many coastal cities as seen above in Bangladesh. NurPhoto / Contributor / Getty Images
The mounting climate emergency may spur the next global financial crisis and the world's central banks are woefully ill equipped to handle the consequences, according to a new book-length report by the Bank for International Settlements (BIS), as S&P Global reported. Located in Basel, Switzerland, the BIS is an umbrella organization for the world's central banks.