EPA Considers Banning Gender-Bending Pesticide
Jun. 07, 2012 10:50AM EST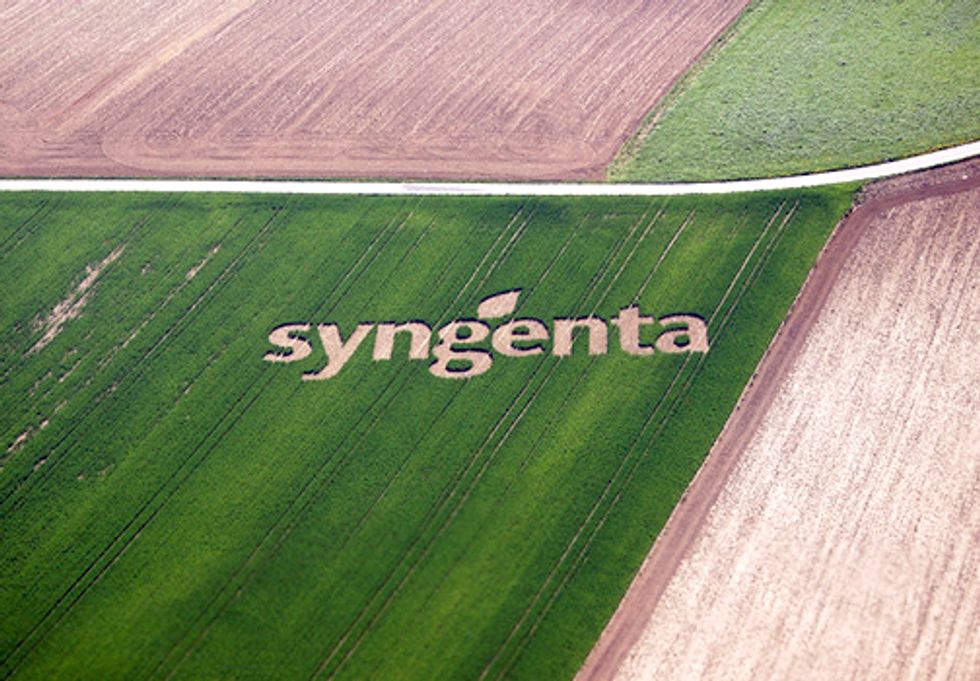 The U.S. Environmental Protection Agency (EPA) is holding a Scientific Advisory Panel public meeting on June 12 to review and consider the ecological risks from the use of Atrazine, one of the most widely used herbicides in the U.S. The EPA has announced they are seeking public comments regarding this potential ban. The chemical, produced by Swiss agrochemical company Syngenta, has been banned in the European Union since 2004, but 80 million pounds of it are applied in the U.S. each year. Atrazine is the most commonly detected pesticide in American groundwater. It is used primarily on corn, sugarcane, rice, sorghum and on golf courses and lawns. Environmental groups including Save The Frogs, Center for Biological Diversity and Natural Resources Defense Council are calling for a federal ban on the use and production of Atrazine.
Atrazine is a potent endocrine disruptor that has been shown to cause immunosuppression, hermaphroditism and even complete sex reversal in male frogs at concentrations as low as 2.5 parts per billion. The chemical has been linked to reproductive defects in fish and prostate and breast cancer in laboratory rodents, and epidemiological studies suggest it is carcinogenic to humans. Atrazine is extremely persistent in the environment: it is still detectable in France 15 years after its last usage there. More than half a million pounds of Atrazine return to the Earth each year in rain and snow after it is caught in the airstream following spraying.
Atrazine has been under serious scrutiny over the past several years as an abundance of scientific literature on its harmful effects have been published by scientists at the U.S. Geological Survey (USGS), the University of California, Berkeley and the University of South Florida. On April 29, 2011, the international Save The Frogs Day, activists gathered at the steps of the EPA's headquarters in Washington, D.C. to raise awareness of the disappearance of amphibians and call for a federal ban on Atrazine. Amphibian populations worldwide have been declining at unprecedented rates, and nearly one-third of the world's amphibian species are threatened with extinction. "Atrazine is the 21st century's DDT," says Dr. Kerry Kriger, founder & executive director of SAVE THE FROGS!, America's first and only public charity dedicated to protecting amphibians. Dr. Kriger led the  Save The Frogs Day Rally and hand-delivered 10,012 petition signatures to the EPA's Pesticide Division the following week.
"Now that we have the EPA's attention, we are a large step closer towards protecting our food supply, our drinking water and our wildlife from this known endocrine-disruptor," says Dr. Kriger. "However, only a few percent of Americans have ever heard of Atrazine, so raising awareness of the issue is critical if we are to overcome the lobbying power of the billion-dollar agro-chemical giants." Atrazine is produced by Syngenta, the world's largest pesticide company, who reported more than $11 billion in revenues in 2010.
Visit EcoWatch's BIODIVERSITY page for more related news on this topic.
EcoWatch Daily Newsletter