This website uses cookies to ensure you get the best experience while browsing it. By clicking 'Got It' you're accepting these terms.
EPA Approves Controversial 'Superweed' Pesticide for GMO Crops
Oct. 15, 2014 04:42PM EST
Food
The U.S. Environmental Protection Agency (EPA) announced today approval, "with first-time ever restrictions," of the new herbicide Enlist Duo, manufactured by Dow AgriSciences. The pesticide is approved for use in Illinois, Indiana, Iowa, Ohio, South Dakota and Wisconsin. Approval is pending in 10 other states with public comments continuing through Nov. 14.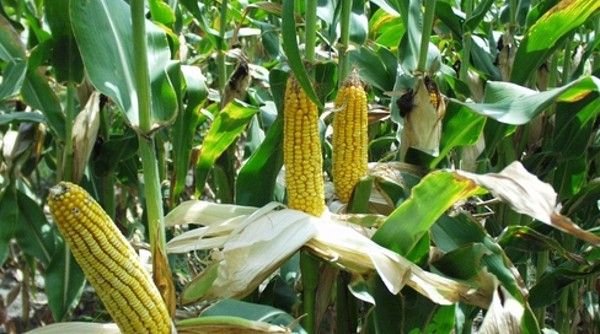 The herbicide, designed to control weeds in fields of soybeans and corn genetically modified to resist it, combines two other herbicides, 2, 4-D and glyphosate. Dow produced the new combo herbicide in response to the growing resistance of weeds aka "superweeds" to commonly used glyphosate herbicides such as Monsanto's Roundup.
According to the EPA, its decision is based on "a large body of science and an understanding of the risk of pesticides to human health and the environment."
It goes on to note that "dozens of other countries" have approved the use of the chemicals and says, "EPA scientists used highly conservative and protective assumptions to evaluate human health and ecological risks for the new uses of 2,4-D in Enlist Duo. The assessments confirm that these uses meet the safety standards for pesticide registration and, as approved, will be protective of the public, agricultural workers and non-target species, including endangered species."
The decision says that the "first-time ever" restrictions it is putting in place include a 30-foot no-spray buffer zone, no application allowed when wind speeds are greater than 15 mph and only ground application allowed.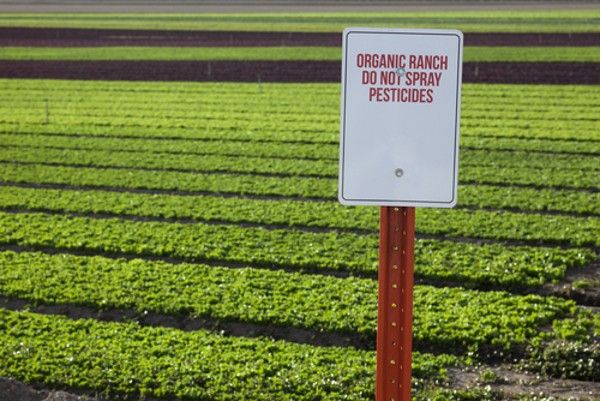 Photo credit: Shutterstock
"To ensure that weeds will not become resistant to 2,4-D and continue increased herbicide use, EPA is imposing a new robust set of requirements on the registrant," says the decision. "These requirements include extensive surveying and reporting to EPA, grower education and remediation plans. The registration will expire in six years, allowing EPA to revisit the issue of resistance. In the future, the agency intends to apply this approach to weed resistance management for all existing and new herbicides used on herbicide tolerant crops."
Environmental and food safety groups were less than impressed by these safety precautions.
The Center for Food Safety condemned the decision, pointing out that 2, 4-D has been linked to immune system cancers, Parkinson's disease, endocrine disruption and reproductive issues, with children at particular risk, and that studies have shown that the new herbicide will lead to more resistant superweeds.
"Monsanto's Roundup Ready crops led us down this futile path of chemical dependency," said the group's executive director Andrew Kimbrell. "Now imagine Roundup on overdrive. Why are our agencies listening to the chemical companies and not the scientists, doctors and lawmakers who know that more chemicals are not the answer to the superweed problem?"
Oregon Congressman Peter DeFazio, one of 60 members of Congress to sign a letter opposing Enlist Duo's approval, said, "Today, EPA shunned its duties to protect the environment and safeguard public health by bowing to corporate interests instead of relying on science. For years, the scientific community has been sounding the alarm about the increased use of herbicides and the link to a multitude of health problems. It's shocking that EPA thinks it's a good idea to allow the widespread use of a toxic chemical once found in Agent Orange on this nation's farm fields. EPA should be working to reverse the trend of chemicals that poison our food supply, water and soil. It will be just a matter of time before weeds develop a resistance to 2,4-D, and the chemical industry comes up with an even more dangerous and potent product."
"It's very disappointing that EPA is giving the green light to a massive increase in use of 2,4-D, which has been linked to some very serious illnesses, without adequately assessing the impacts on public health," said Earthjustice attorney Paul Achitoff said. "EPA hasn't bothered to consult the expert agencies about the herbicide's effects on endangered plants and animals. Instead it made the absurd assumption it will have no effect at all. This heedless action merely perpetuates the endless cycle of more genetically engineered crops leading to more pesticide use, leading to more of the same."
The Center for Biological Diversity condemned the EPA's failure to consult with the U.S. Fish and Wildlife Service about the herbicide's purported safety around endangered species.
"This was an unbelievably foolish decision," said Brett Hartl, endangered species policy director at the Center for Biological Diversity. "Enlist Duo will harm dozens of endangered species and is another nail in the coffin for the monarch butterfly. Once again the EPA has turned a blind eye to endangered species, clean water and human health in its apparently endless desire to placate multinational pesticide companies. At a minimum, the agency needs to restrict use of this new chemical cocktail around streams, endangered species habitats and our communities. The monarch butterfly's migration is one of America's most awe-inspiring natural phenomena, and the EPA is willing to throw it all away just to get one more pesticide product on the market—it's shameful."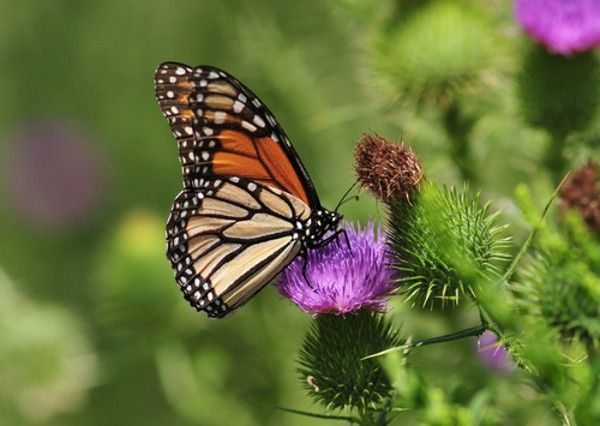 Photo credit: Shutterstock
Both Earthjustice and the Center for Food Safety said they will explore legal recourse.
"EPA has turned its back on those it purports to protect—the American people and our environment," said Kimbrell. "In the wake of our government's abdication of its responsibilities, Center for Food Safety will pursue all available legal options to stop the commercialization of these dangerous crops."
YOU MIGHT ALSO LIKE
GMO Crops Accelerate Herbicide and Insecticide Use While Mainstream Media Gets It Wrong
Monsanto Supersizes Farmers' Weed Problem, But Science Can Help
Renowned NYU Professor: GMOs Could Literally Destroy the Planet
EcoWatch Daily Newsletter
An African elephant is pictured on November 19, 2012, in Hwange National Park in Zimbabwe. MARTIN BUREAU / AFP / Getty Images
The unprecedented drought that has caused a water crisis in Zimbabwe has now claimed the life of at least 55 elephants since September, according to a wildlife spokesman, as CNN reported.
Maria Dornelas.
By John C. Cannon
Life is reshuffling itself at an unsettling clip across Earth's surface and in its oceans, a new study has found.
An Exxon station in Florida remains open despite losing its roof during Hurricane Katrina on Aug. 29, 2005. Florida Air National Guard photo by Master Sgt. Shaun Withers
The country's largest fossil fuel company goes on trial today to face charges that it lied to investors about the safety of its assets in the face of the climate crisis and potential legislation to fight it, as the AP reported.
El Niño's effect on Antarctica is seen in a tabular iceberg off of Thwaites ice shelf. Jeremy Harbeck / NASA
El Niños are getting stronger due to climate change, according to a new study in Monday's Proceedings of the National Academy of Sciences.
By Julia Ries
Antibiotic resistance has doubled in the last 20 years.
Additionally a new study found one patient developed resistance to a last resort antibiotic in a matter of weeks.
Health experts say antibiotic prescriptions should only be given when absolutely necessary in order to avoid growing resistance.
Over the past decade, antibiotic resistance has emerged as one of the greatest public health threats.
Pexels
There are hundreds of millions of acres of public land in the U.S., but not everyone has had the chance to hike in a national forest or picnic in a state park.
Workers attend to a rooftop solar panel project on May 14, 2017 in Wuhan, China. Kevin Frayer / Getty Images
By Simon Evans
Renewable sources of electricity are set for rapid growth over the next five years, which could see them match the output of the world's coal-fired power stations for the first time ever.

Firefighters work during a wildfire threatening nearby hillside homes in the Pacific Palisades neighborhood on Oct. 21 in Los Angeles. The fire scorched at least 30 acres and prompted mandatory evacuations. Mario Tama / Getty Images
A wildfire that broke out Monday near Los Angeles' wealthy Pacific Palisades area threatened around 200 homes and injured two people, CNN reported.