This website uses cookies to ensure you get the best experience while browsing it. By clicking 'Got It' you're accepting these terms.
EPA Announces Limits to Greenhouse Gas Emissions on New Power Plants
Sep. 20, 2013 12:14PM EST
Climate
By Laura Beans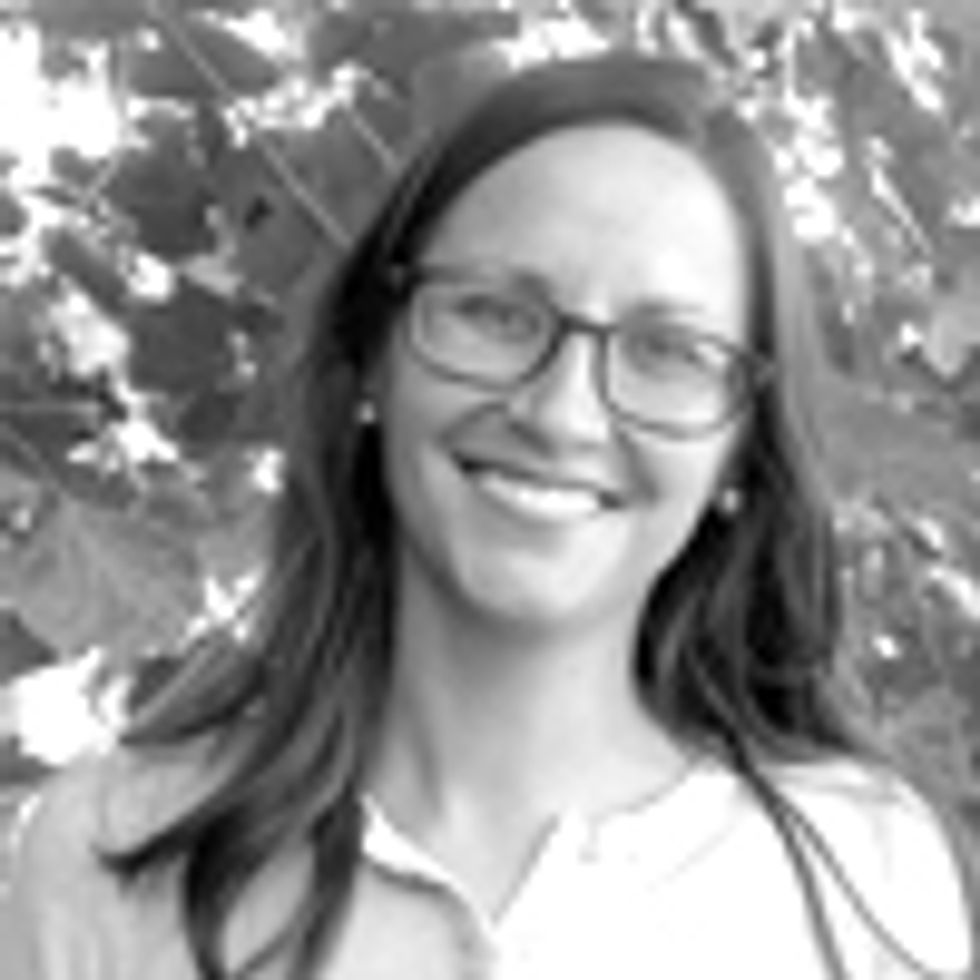 The U.S. Environmental Protection Agency (EPA) announced today proposed carbon emissions standards for new power plants. The Clean Air Act standards are an effort to combat climate change and improve public health, according to the U.S. EPA's press release. The U.S. EPA has also initiated outreach and direct engagement with state, local and tribal governments as well as industry leaders, nonprofits and other organizations to work towards establishing carbon pollution standards for existing power plants currently in operation.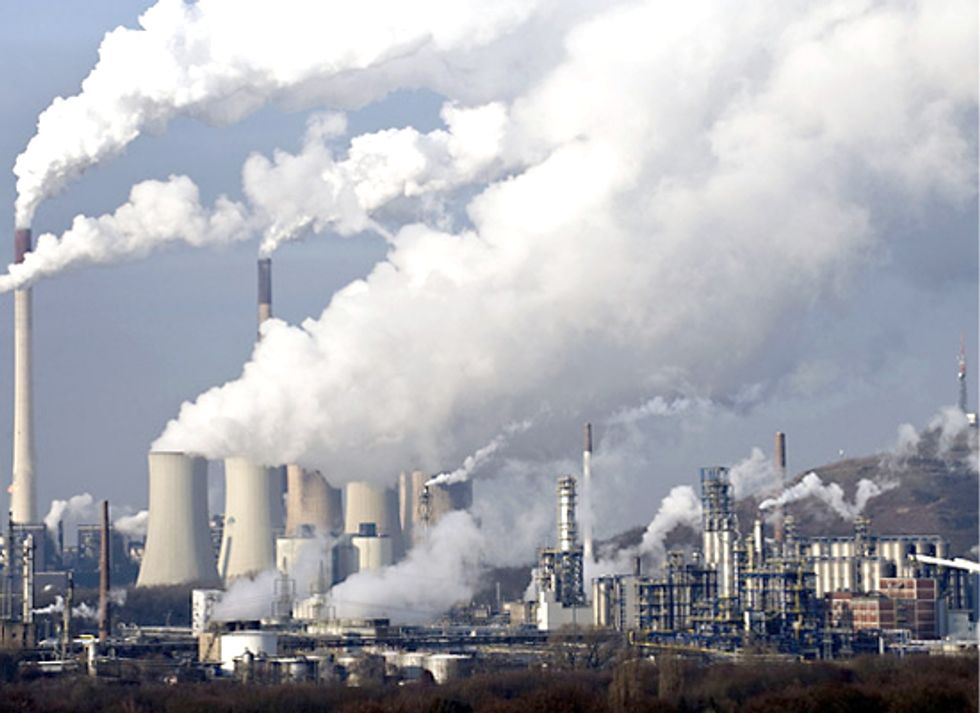 "Climate change is one of the most significant public health challenges of our time. By taking commonsense action to limit carbon pollution from new power plants, we can slow the effects of climate change and fulfill our obligation to ensure a safe and healthy environment for our children," said U.S. EPA Administrator Gina McCarthy. "These standards will also spark the innovation we need to build the next generation of power plants, helping grow a more sustainable clean energy economy."

In 2009, the U.S. EPA determined that greenhouse gas pollution threatens Americans' health and welfare by leading to long lasting changes in our climate that can have a range of negative effects on human health and the environment. Under today's proposal, new large natural gas-fired turbines would need to meet a limit of 1,000 pounds of CO2 per megawatt-hour, while new small natural gas-fired turbines would need to meet a limit of 1,100 pounds of CO2 per megawatt-hour. New coal-fired units would need to meet a limit of 1,100 pounds of CO2 per megawatt-hour, and would have the option to meet a somewhat tighter limit if they choose to average emissions over multiple years, giving those units additional operational flexibility, according to the U.S. EPA's press release.
"Today, the EPA and President Obama have taken the first major step towards fulfilling the president's Climate Action Plan and protecting our children's future," said Micheal Brune, executive director of the Sierra Club. "The EPA's proposed carbon pollution standards will protect Americans from dangerous air pollution, protect our communities from harmful carbon pollution and strengthen our economy with clean energy jobs."
According to Earthjustice, Americans already have spoken out in record numbers in favor of new carbon pollution standards, submitting more than 3 million comments on a similar proposal previously issued by the U.S. EPA. After the proposed rules are published in the federal register, the public will have 60-days to submit comments.
"We have no hope of warding off more storms like Sandy that are battering our cities, putting out the wildfires that are ravaging the West and putting ourselves on track to stabilizing the climate unless we make a shift to clean energy," said Trip Van Noppen, president of Earthjustice. "Preventing construction of dirty new power plants is an essential step in the right direction. Moving forward on tackling carbon pollution from existing power plants is also vital."
Power plants are the largest concentrated source of emissions in the U.S., according to the U.S. EPA, together accounting for roughly one-third of all domestic greenhouse gas emissions.
"This is a kiss goodbye to any more power plants like Scherer—the dirtiest of the nation's dirty power plants—that wreak havoc on our weather patterns and threaten our children's future," said Margie Alt, executive director of Environment America. "This new rule will mean more renewable energy, more energy efficiency and less global warming pollution."
"Today is a great day for the millions of Americans who expect President Obama to make good on his promise to reduce the global warming pollution that is plaguing our country," said Phil Radford, executive director of Greenpeace USA. "Coal executives will beat their tired old drum about a 'war on coal,' but the truth is that as clean energy from wind and solar power continue to grow rapidly and get cheaper by the quarter, today's rule simply codifies a change that's already well under way: the age of coal is coming to an end."
Visit EcoWatch's ENERGY page for more related news on this topic.
——–
EcoWatch Daily Newsletter
A new study shows that half of all Arctic warming and corresponding sea-loss during the late 20th century was caused by ozone-depleting substances. Here, icebergs discharged from Greenland's Jakobshavn Glacier. Kevin Krajick / Earth Institute /
EurekAlert!
The world awakened to the hole in the ozone layer in 1985, which scientists attributed it to ozone depleting substances. Two years later, in Montreal, the world agreed to ban the halogen compounds causing the massive hole over Antarctica. Research now shows that those chemicals didn't just cut a hole in the ozone layer, they also warmed up the Arctic.
Diane Wilson holds up a bag full of nurdles she collected from one of Formosa's outfall areas on Jan. 15. Julie Dermansky / DeSmogBlog
On the afternoon of Jan. 15, activist Diane Wilson kicked off a San Antonio Estuary Waterkeeper meeting on the side of the road across from a Formosa plastics manufacturing plant in Point Comfort, Texas.
After Wilson and the waterkeeper successfully sued Formosa, the company agreed to no longer release even one of the tiny plastic pellets known as nurdles into the region's waterways. The group of volunteers had assembled that day to check whether the plant was still discharging these raw materials of plastics manufacturing.
Malaysian Environment Minister Yeo Bee Yin (front 2nd L) and officials inspect a container containing plastic waste shipment on Jan. 20, 2020 before sending back to the countries of origin. AFP via Getty Images
The Southeast Asian country Malaysia has sent 150 shipping containers packed with plastic waste back to 13 wealthy countries, putting the world on notice that it will not be the world's garbage dump, as CNN reported. The countries receiving their trash back include the United States, the United Kingdom, France and Canada.
Trump leaves after delivering a speech at the Congress Centre during the World Economic Forum annual meeting in Davos on Jan. 21, 2020. JIM WATSON / AFP via Getty Images