This website uses cookies to ensure you get the best experience while browsing it. By clicking 'Got It' you're accepting these terms.
Environmental Rules Should Be Better, Not Easier
Apr. 25, 2012 09:22AM EST
Insights + Opinion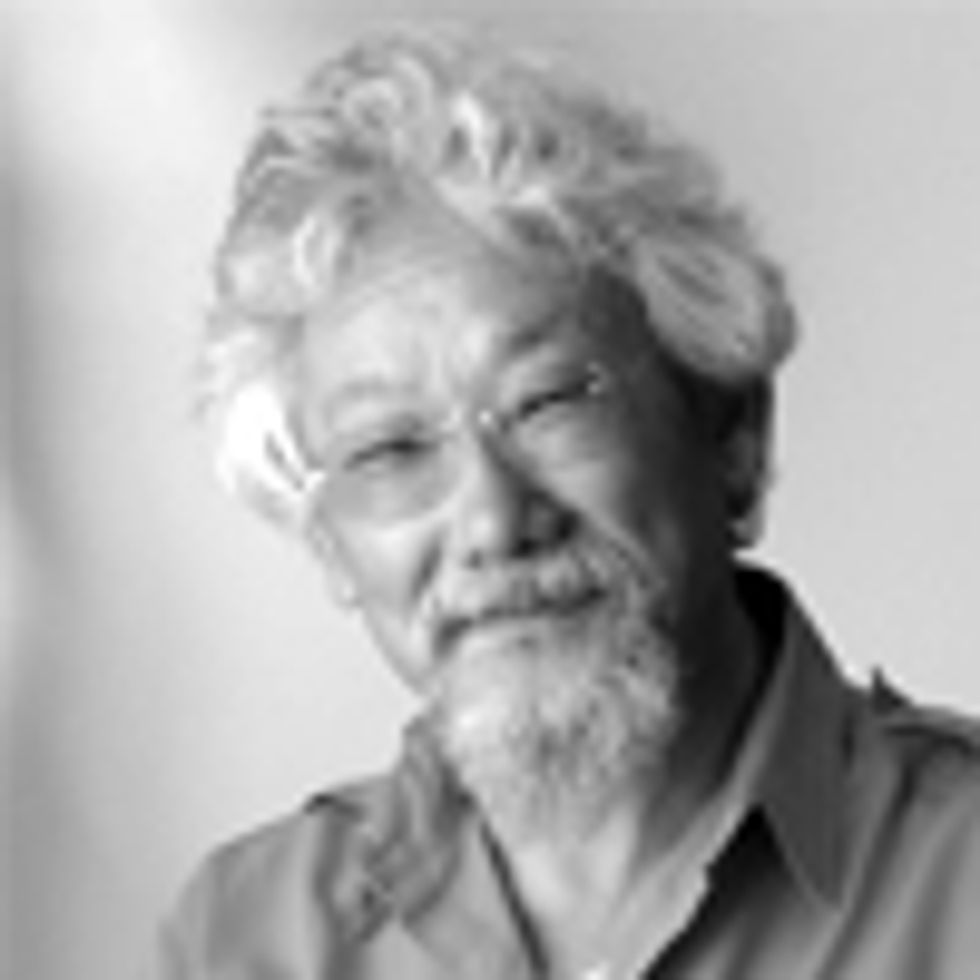 Few people would argue against making environmental review processes and regulations more efficient—as long as they're effective. But changes announced in the recent federal budget don't do that. Instead, they make it easier for the federal government and industry to push through projects that could harm the environment and the economy, and limit the ability of ordinary Canadian citizens to have a say in matters of national importance.
 
Based on the budget announcement you'd think delays and duplication in the environmental review process are the biggest issues. They're not. As the Pembina Institute points out, the equivalent of one major oil sands mine has been approved in each of the past five years, and the pace is increasing. Some people, including former Alberta premier Peter Lougheed, suggest we'd benefit by slowing down—for economic and environmental reasons. When there are setbacks in the review process, they're often caused by industry's reluctance to provide timely data or by a lack of capacity within the government itself. The latter is getting worse as funding for basic monitoring and enforcement is subject to further cuts.
 
Eliminating environmental reviews for some projects altogether, shifting responsibility to the provinces, and severely cutting back on staff and agencies that provide management and information are not ways to make processes more efficient; they're ways to accelerate approval of major projects, making the short-term interests of industry a higher priority than protecting the air, land, and water we all need to stay healthy.
 
Provincial regulations are not always consistent, they're often weaker than federal rules, and they don't necessarily take into account the impact of decisions in one province on people in others. Remember also that B.C. approved a mining company's proposal to destroy Fish Lake near Williams Lake, but a subsequent federal review rejected it.
 
Other changes that could profoundly affect the way industrial and environmental concerns are considered include a move to restrict participation in environmental hearings to those "directly affected" and a proposal to shift decision-making authority for major energy projects, including the Northern Gateway Pipeline, from the National Energy Board to the federal cabinet. This could mean these decisions will become increasingly political rather than based on the best scientific information, expert advice, and public concern.
 
A democratic government committed to openness and transparency will ensure our shared resources are used—or not—in a way that provides maximum benefit and minimum harm to its citizens. That requires listening to what experts, community members, and the organizations that represent them have to say. That's true regardless of whether those organizations speak for the interests of people who see the environment as a priority or those whose biggest concern is tax dollars.
 
Besides putting the environment and the human health that depends on it at risk, these changes to policy and regulation could actually make review processes more inefficient and time-consuming. If people lose trust, we could see more conflict and court challenges. Recently, the Nuxalk First Nation of Bella Coola withdrew from the Northern Gateway hearings—hereditary Chief Charlie Nelson argued that the government has already made up its mind to approve the project. Instead, aboriginal leaders say they will consider going to court to defend their rights and stop the project.
 
The government should work to make environmental rules more effective, improving efficiency as one of a number of objectives. A consultative and transparent process that engages a range of interests, information, and expertise would work best. The opportunity to achieve this was there when a parliamentary standing committee was charged with reviewing the Canadian Environmental Assessment Act last year. But the Canadian Environmental Law Association says that process was "rushed, poorly implemented, and anything but 'comprehensive' in nature."
 
We all want a free and democratic country with a healthy environment and strong economy. The best way to guarantee that is to encourage scientific research and knowledge, open discourse, and respect for a range of viewpoints. There are ways we can improve efficiency of decision-making, such as clearer environmental rules. Sometimes—but not always—it may take longer to reach a decision, but at least we'd be confident it is made in the best interests of all Canadians.
--------
 
Dr. David Suzuki is a scientist, broadcaster, author, and co-founder of the David Suzuki Foundation. Written with contributions from David Suzuki Foundation Communications Specialist Jode Roberts.
 
Learn more at www.davidsuzuki.org.
EcoWatch Daily Newsletter
A sign marks the ground covering TransCanada's Keystone I pipeline outside of Steele City, Nebraska on April 21, 2012. Lucas Oleniuk / Toronto Star via Getty Images

The company behind the controversial and long-delayed Keystone XL pipeline announced it would proceed with the project Tuesday, despite concerns about the climate impacts of the pipeline and the dangers of transporting construction crews during a pandemic.
Penguins are seen near the Great Wall station in Antarctica, Feb. 9, days after the continent measured its hottest temperature on record at nearly 65 degrees Fahrenheit. Xinhua / Liu Shiping / Getty Images
By Richard Connor
Scientists have recorded Antarctica's first documented heat wave, warning that animal and plant life on the isolated continent could be drastically affected by climate change.
The Athos I tanker was carrying crude oil from Venezuela when a collision caused oil to begin gushing into the Delaware River.
U.S. Department of the Interior
A case that has bounced around the lower courts for 13 years was finally settled yesterday when the U.S. Supreme Court upheld a lower court decision, finding oil giant Citgo liable for a clean up of a 2004 oil spill in the Delaware River, according to Reuters.
The buildings of downtown Los Angeles are partially obscured in the late afternoon on Nov. 5, 2019, as seen from Pasadena, California, a day when air quality for Los Angeles was predicted to be "unhealthy for sensitive groups." Mario Tama / Getty Images
The evidence continues to build that breathing dirty air is bad for your brain.
Wave power in Portugal. The oceans' energy potential is immense. Luis Ascenso, via Wikimedia Commons
By Paul Brown
The amount of energy generated by tides and waves in the last decade has increased tenfold. Now governments around the world are planning to scale up these ventures to tap into the oceans' vast store of blue energy.