Environmental Leaders React to President Obama's $3.8 Trillion Budget
Feb. 17, 2012 02:57PM EST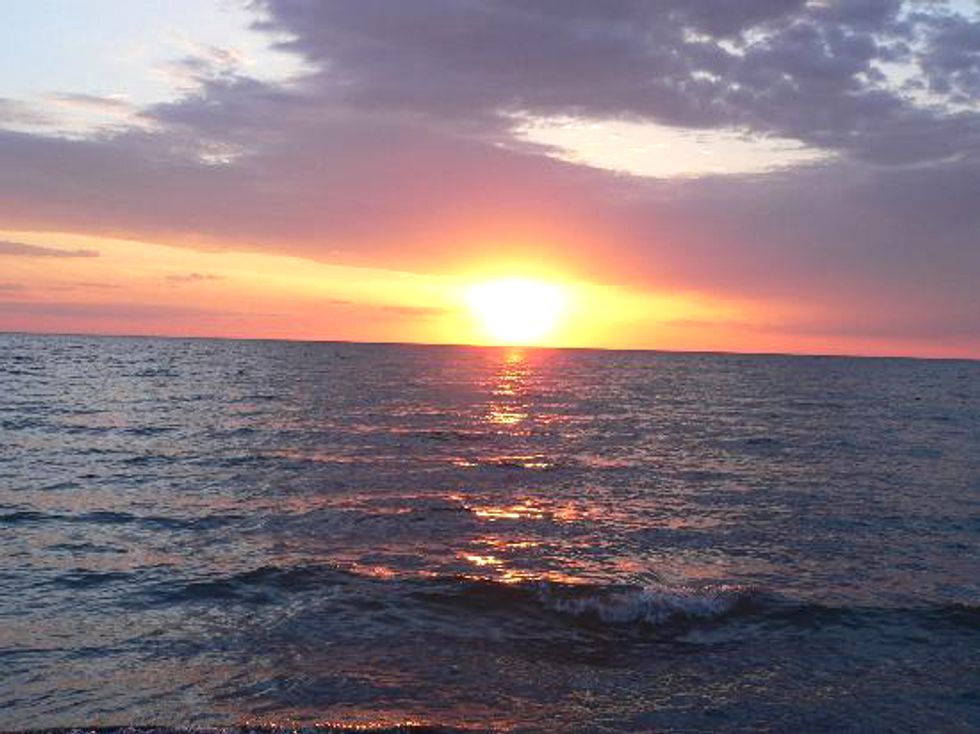 Air Quality
The Diesel Emission Reduction Act (DERA) is proposed to get $15 million in the President's budget. DERA helps public and private vehicle fleet owners clean up old, dirty, diesel engines.
"We are pleased the President proposes to fund DERA," states David R. Celebrezze, director of air and water special projects at the Ohio Environmental Council (OEC). "We do have concerns that the amount and change from a grant program to a loan and reimbursement program may deter some fleets from cleaning up their act, though."
According to government scientists, diesel exhaust contains harmful pollutants including more than 40 air toxins. This toxic stew contributes to a host of health ailments including asthma attacks, painful breathing, cancer and preventable deaths. In Ohio, $3.6 billion in additional health care costs are associated with diesel soot according to the Clean Air Task Force. The U.S. Environmental Protection Agency (EPA) estimates that for every dollar invested in DERA, $20 is realized in health benefits.
According to the EPA, diesel exhaust can:
• Trigger asthma attacks and cause lung damage, heart disease, cancer, and early death.
• Cause acid rain, ozone smog, haze, and global climate change.
• Drive up costs for business from lost work days caused by air pollution-related illness and by forcing counties in non-attainment areas to offset increases in emissions.
Conservation
The President's proposed 2013 budget would make significant changes in the Farm Bill programs. Most important is the proposed elimination of the "direct payments" to farmers. These subsidy payments have been made annually to farmers, regardless of their actual production, and regardless of the commodity price levels.
Eliminating "direct payments" could save some $4.5 billion annually. The 2013 budget also proposes additional reductions in the crop insurance subsidies to insurance companies. Unfortunately, these proposed crop insurance reductions have been widely criticized by members of Congress from both sides of the isle, and are extremely unlikely to survive.
The proposal also includes reductions of $400 million in conservation programs, including the elimination of several important conservation programs, such as the Wetlands Reserve Program and the Grassland Reserve Program.
"At a time when many waterbodies across the country, including Lake Erie and Grand Lake St Marys, are overcome with toxic algal blooms it makes no sense for the administration to reduce funds for conservation programs that will reduce farm-field runoff," said Joe Logan, director of agricultural programs for the OEC.
"The administration had an opportunity to revitalize the Wetland Reserve Program and the Grassland Reserve Program, which were eliminated by Congress in earlier budget agreements. These important and effective programs will dampen the effectiveness of national conservation efforts."
The administration also missed an opportunity to require farmers to comply with conservation programs in order to qualify for subsidies like crop insurance, said Logan. "This linkage between conservation and crop subsidies, would carry very little cost, and could drive many additional farmers toward conservation efforts."
Great Lakes
President Obama's budget proposes $300 million for the Great Lakes Restoration Initiative (GLRI), which supports solutions to some of the most urgent threats facing the Great Lakes.
Over the last three years Ohio has received more than $48.5 million to reduce nutrients running into our waterways, clean-up toxic contamination, stem the tide of aquatic invasive species, and restore vital wetlands and habitat while sustaining and creating Ohio jobs.
Recognizing the dire situation that has been blooming in Lake Erie, the U.S. EPA, in-conjunction with their sister agencies, will be targeting the Maumee River watershed for fiscal year 2012 funds.
Last summer the toxic algal bloom was 1,000 times the World Health Organization's recommendations for recreational contact. Each year the bloom starts earlier and stays longer.
"We are encouraged by the administration's commitment to restoring Lake Erie and the Great Lakes," said Kristy Meyer, director of agricultural and clean water programs at the OEC. "We are starting to see results and know that these programs are working. We look forward to working with Ohio's Congressional delegation to continue to make restoring Lake Erie and the Great Lakes a priority."
Oil & Gas Exploration
The Administration is proposing $14 million to support U.S. EPA research in conjunction with the U.S. Geological Survey and the Department of Energy that will "begin to assess potential impacts of hydraulic fracturing on air quality, water quality and ecosystems." This allocation is a three fold increase to the $4.2 million requested for fiscal year 2012.
The President's proposal on Fracking is a potential two-edged sword, said Trent Dougherty, director of legal affairs. "We are encouraged that increased funding is going toward studying all potential impacts of the shale gas boom. However, with the current speed of permitting under less protective regulations, this comprehensive analysis may be but a post-script to an environmental bust."
At the same time, the Department of Energy is ending its decades-long subsidies to dirty fossil fuels, including oil and gas. The Budget slashes more than $4 billion per year in tax-payer funded subsidies to oil, gas and other fossil fuel producers. The Administration's Budget Synopsis states that these subsidies impede investment in clean energy sources and undermine efforts to address the threat of climate change.
"The President has sent a clear message that the days of coddling Big Oil and King Coal, are a thing of the past," added Dougherty. "Ending these handouts will finally put clean energy on an even playing field with dirty power."
Water Infrastructure
The Clean Water and Drinking Water State Revolving Funds (SRF) programs are slated to see a combined $359 million reduction under President Obama's proposed budget. The budget calls for a nearly 20 percent reduction (from the FY 2012 level) in the Clean Water SRF program alone. These programs provide valuable financing to municipalities to fund much needed water infrastructure projects.
Water infrastructure is necessary for providing communities with safe drinking water, properly treating wastewater and keeping our rivers and lakes clean and free from untreated sewage.
"We were very disappointed to learn that Ohio will receive $16 million less in critical SRF as a result of the significant reductions to the programs in the President's proposal," said Kristen Kubitza, director of water policy and outreach at the OEC.
"Our nations' water infrastructure is outdated, failing, and as a result contaminates our waterways and drinking water each year. Reducing this vital funding puts at risk not only the health of the environment, but the health and safety of our communities. We are pleased, however, that the administration understands the benefits of green infrastructure and set aside a portion of SRF funds for development of green infrastructure."
Green infrastructure is less costly than traditional infrastructure and effectively filters storm water before it reaches our streams and groundwater.
Each year more than 10 billion gallons of untreated sewage is dumped into Lake Erie and water resources across Ohio according to a 2007 report by Environment America.
Furthermore, the U.S. EPA reports that each year 3.5 million Americans become sick from swimming in contaminated waters. In 2009, the American Society of Civil Engineers gave our nations' water infrastructure a 'D minus', the lowest grade of any public infrastructure.
--------
The mission of the Ohio Environmental Council (OEC) is to secure healthy air, land, and water for all who call Ohio home. The OEC is Ohio's leading advocate for fresh air, clean water, and sustainable land use. The OEC has a 40-year history of innovation, pragmatism, and success. Using legislative initiatives, legal action, scientific principles, and statewide partnerships, the OEC secures a healthier environment for Ohio's families and communities.
EcoWatch Daily Newsletter
Related Articles from EcoWatch
Recent Stories from EcoWatch