Environmental Groups Fear EPA Could Approve Dow Pesticide for GMO Crops
Jul. 01, 2014 12:24PM EST
Food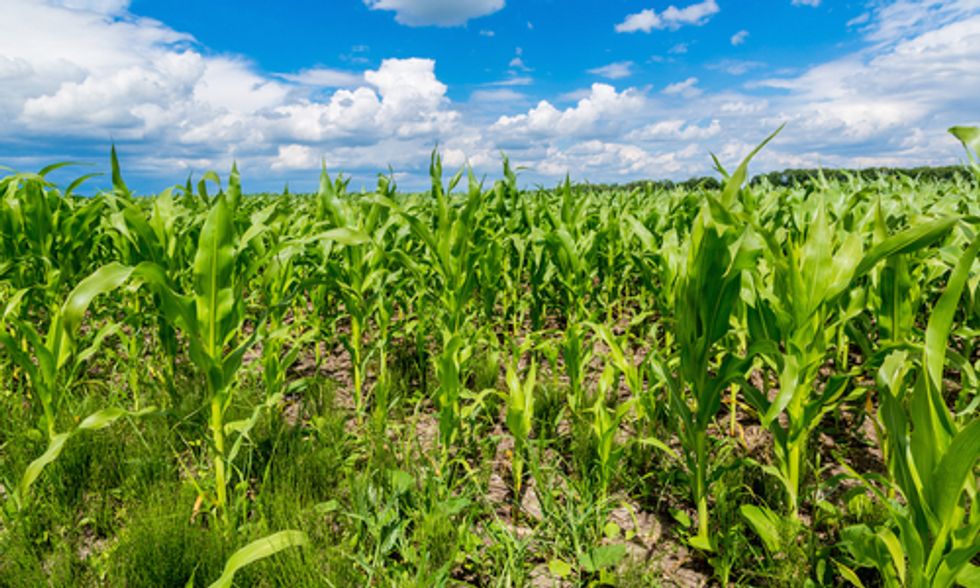 Nine environmental groups combined to collect 500,000 signatures in an attempt to sway the U.S. Environmental Protection Agency from approving a new Dow Chemical Co. pesticide, but that effort might not be enough.
The coalition, which includes Food & Water Watch, the Center for Food Safety and the Pesticide Action Network, fears that the EPA will approve Dow's registration for its new version of the pesticide 2,4-D, which the company wants to use with corn and soybeans. The groups say it could harm plants, animals, nearby farms that don't grow genetically engineered crops and, ultimately, the end-consumer.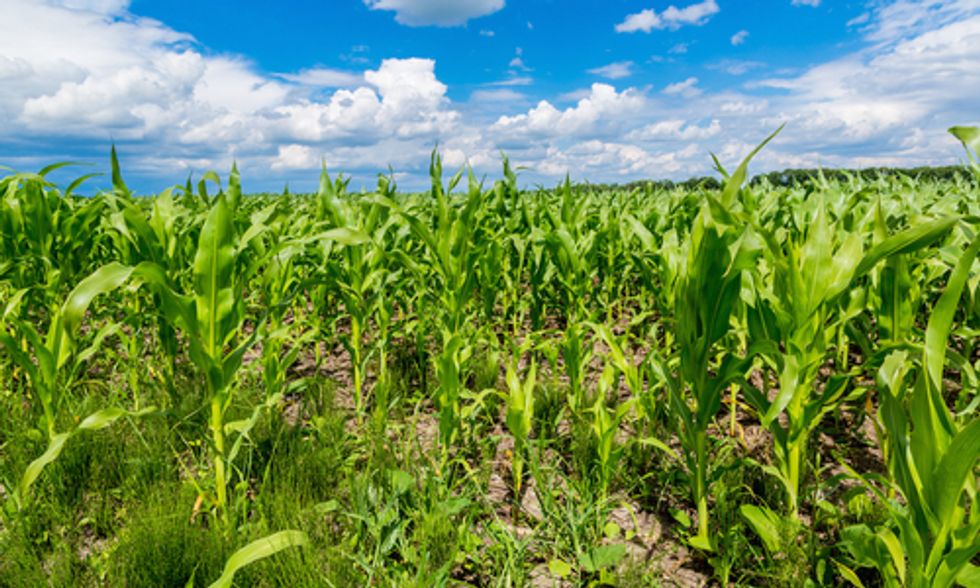 Photo courtesy of Shutterstock
If approved, Dow AgroSciences' Enlist package would include the Enlist Duo herbicide, which includes 2,4-D and glyphosate that will be used with Enlist 2,4-D and glyphosate-tolerant corn and soybeans. While Dow maintains that the new pesticide will help farmers fight herbicide-resistant weeds, the groups say that's a shortsighted view that fails to prioritize the planet and people.

"Instead of recognizing that adding 2,4-D tolerant GMO crops and Dow's new 2,4-D formulation into our food supply is not a sustainable solution to the problem of herbicide-resistant weeds, the EPA could instead allow this herbicide's use in new ways," Food & Water Watch Executive Director Wenonah Hauter said in a statement.
"This will only address the glyphosate-resistant weed problem until weeds become resistant to 2,4-D. The minimal benefits of this expanded use of 2,4-D will very quickly be outweighed by its myriad negative impacts. Susceptible plants and animals will be exposed to this dangerous herbicide, and organic and non-GMO farms situated near farms growing Enlist crops may be affected through drift. This could ultimately affect consumers who will be exposed to foods from 2,4-D crops and to 2,4-D residues without even knowing it."
The National Family Farm Coalition, Environmental Working Group, Just Label It, CREDO Action, SumOfUS and Organic Consumers Association were also among the advocates fighting against the Dow registration.
Those groups are also concerned because the EPA's Environmental Risk Assessment for 2,4-D, found "information gaps, key uncertainties and insufficient information" in the analysis of the impacts of 2,4-D on non-target organisms. The EPA also admitted concerns for direct and indirect effects on birds, mammals, insects and plants, but concluded that the approval of Dow's 2,4-D herbicide will "not cause any unreasonable adverse effect on the environment."
"As for its human health evaluation, the EPA based all of its safety determinations on a study that was conducted by Dow AgroSciences," Hauter said. "Not only is the study inherently biased due to its funding source, but basing health risks off of just one study ignores evidence of health impacts, ranging from reproductive toxicity to immunotoxicity, found in many of the other studies acknowledged by the EPA.
"It is abundantly clear that by approving this herbicide, EPA would be overtly violating its own mission to protect human health and the environment."
The EPA is expected to issue a final decision later this summer.
EcoWatch Daily Newsletter
Related Articles from EcoWatch
Recent Stories from EcoWatch