This website uses cookies to ensure you get the best experience while browsing it. By clicking 'Got It' you're accepting these terms.
Environmental Groups Call on EPA to Ban Diesel Use in Fracking
May. 07, 2012 06:00AM EST
Energy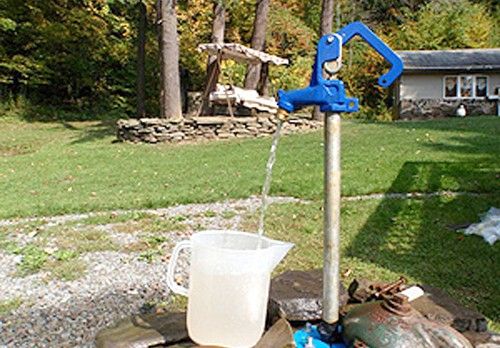 National environmental groups called on the U.S. Environmental Protection Agency (EPA) to ban the use of diesel in hydraulic fracturing or 'fracking' fluids, instead of issuing guidance for regulating the practice, following the agency's release of draft guidance. Diesel is currently used in fracking chemical cocktails and poses serious risks to drinking water sources. EPA guidance is not enough to protect families from benzene and other highly toxic chemicals contaminating underground drinking water sources.
The Energy Policy Act of 2005 exempted hydraulic fracturing from the Safe Drinking Water Act (SDWA) in the Halliburton Loophole—except when diesel is used. Recent Congressional investigations revealed diesel use in fracking fluids remains widespread. This EPA action provides guidance for using the Safe Drinking Water Act's Underground Injection Control Program to protect underground sources of drinking water. The EPA announced a 60-day public comment period on the proposal.
The use of diesel in fracking fluid is just one of many harmful industry practices that the government must clean up. Strong federal protections are needed to protect American families nationwide from all of the consequences of dirty fracking.
In response, leaders from the environmental organizations calling for a ban on diesel used in fracking, released the following statements:
"It's no secret that diesel is dirty and dangerous, and belongs nowhere near our drinking water. But the natural gas industry has been using this dangerous fuel for fracking, showing once again that they cannot be trusted to police themselves. We urge the EPA to ban diesel fracking and keep Americans' drinking water clean and safe." –Michael Brune, executive director of the Sierra Club
"We applaud EPA's action and urge the Agency to use their authority to ban diesel use and to do whatever is necessary to protect precious underground drinking water sources from chemical contamination." –Bob Wendelgass, president of Clean Water Action
"Diesel and drinking water don't mix. Congress recognized the hazards of diesel when they passed the Halliburton loophole to the Safe Drinking Water Act. We welcome EPA's action; it's time for the oil and gas industry to clean up their act." –Jennifer Krill, executive director of Earthworks
"Diesel fuel is not critical to fracking—with the safety threats it poses, there is no sense in allowing it to be used. We need stronger safeguards on the books to protect American health and communities from diesel threats to clean drinking water and other risks associated with fracking." –Amy Mall, senior policy analyst for the Natural Resources Defense Council
"Nobody wants to drink diesel-infused tap water. That's why the oil and gas industry needs to stop pumping diesel underground during fracking. The risk to drinking water sources is too high and the oil and gas industry's track record is too dismal. The EPA can and must ban this reckless practice." –Jessica Ennis, legislative representative for Earthjustice
For more information, click here.
EcoWatch Daily Newsletter
Assorted plastic bottles. mali maeder / Pexels
People carry children on a flooded street in Almoradi, Spain on Sept. 13. JOSE JORDAN / AFP / Getty Images
Large food companies are following in the footsteps of fast-food restaurants such as Burger King and KFC by offering meat alternatives. Getty Images
By Elizabeth Pratt
Hormel, Kellogg's, and Kroger are among the large companies now planning to offer "fake meat" products at grocery stores.
Experts say the trend toward plant-based meats coincides with consumers' desires to eat less meat.
However, experts urge consumers to closely check package labels as a product isn't necessarily healthy just because it's described as plant-based.
In grocery stores and fast-food outlets around the U.S., a revolution is taking place.
Colombia rainforest. Marcel Oosterwijk / CC BY-SA 2.0
Many of us think of the Amazon as an untouched wilderness, but people have been thriving in these diverse environments for millennia. Due to this long history, the knowledge that Indigenous and forest communities pass between generations about plants, animals and forest ecology is incredibly rich and detailed and easily dwarfs that of any expert.
picture-alliance / Newscom / R. Ben Ari
By Wesley Rahn
Plastic byproducts were found in 97 percent of blood and urine samples from 2,500 children tested between 2014 and 2017, according to a study by the German Environment Ministry and the Robert Koch Institute.

Pexels
Medically reviewed by Daniel Bubnis, MS, NASM-CPT, NASE Level II-CSS
Hot yoga has become a popular exercise in recent years. It offers many of the same benefits as traditional yoga, such as stress reduction, improved strength, and flexibility.
Lara Hata / iStock / Getty Images
By SaVanna Shoemaker, MS, RDN, LD
Rice is a staple in many people's diets. It's filling, inexpensive, and a great mild-tasting addition to flavorful dishes.