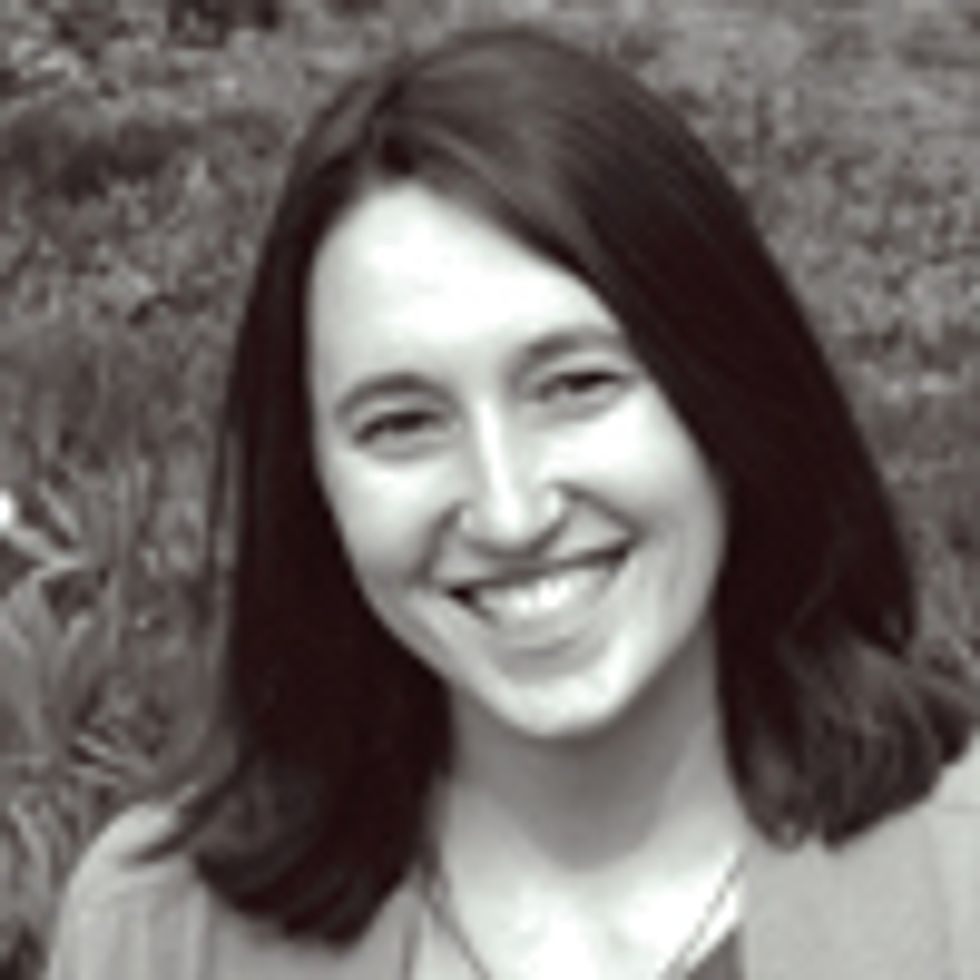 Some say that the best way to learn is to teach. In my second year as a college environmental educator, I have learned much more about my subject matter—namely the increasingly tenuous ability of nature to meet the needs of seven billion human consumers. But I have also come to learn the barriers to understanding and acting upon the signs of planetary peril, including climate change, peaking oil production, water depletion and toxics in our food.
Antioch University Midwest in southwestern Ohio, where I teach, has since 1990 required all of its students to take a course entitled, Global Ecology and Public Policy. At that time, ozone layer depletion was a prime concern, climate science was just beginning to show that human-caused climate changes were occurring, and the world seemed awash in relatively cheap crude oil as the suburbs continued to sprawl.
In many ways, my course probably looks similar to the one offered in 1990. I have my students read books by Aldo Leopold and Wendell Berry, published well before 1990. I treat my students to an overview of the modern environmental movement beginning in 1962 with Rachel Carson's Silent Spring and give presentations on long-standing problems like hunger and poverty, global water shortages and soil depletion, and show how the exponential growth during the industrial revolution, and consequently environmental destruction, came with the explosive increase in fossil fuel use. I could have given similar lectures in 1990, if I weren't just eight years old at the time, that is.
Yes, the environmental situation has deteriorated. Today, civilization's prospects are more dire as conventional oil production peaks, money and credit get scarcer and resources become more monopolized. In addition nearly every environmental indicator has worsened over the last 30 years, such as measures of biodiversity, habitat loss and species extinction.
The perennial war between humans and nature rages on, while in the battle of ideas an anti-environmental perspective appears to prevail, with many environmentalists portrayed as "doomers" in the media because of their focus on resource limitations and industrial decline.
At the same time, the populace remains detached from the ecological world, distracted by the race for money and consumer goods, while buried in debt, trapped in concrete jungles and viewing nature through the distorted lens of a television screen or car window.
Is hope and optimism fading with the worsening environmental indicators? Were my course to be taught in 1970, the year of the first Earth Day, there might have been much more optimism. Even in 1990 it may have seemed as if environmental awareness could reach such a height that over-consumption might be stemmed before resource limits were reached. The problems themselves are daunting, but even more daunting is the long lull since we became so much more aware of them.
The thinking goes something like this: "Surely, if we were going to stop our environmental collapse, we would have done so by now. Since we haven't, we won't." I find this hard to disagree with, yet my role as an environmental educator is not just to explain threats to humanity but to combat despair.
Perhaps the answer lies in understanding the role of formal education itself, which Berry and Leopold are highly critical about as it elevates book learning over knowledge gained from being in nature, and thus creates a populace indifferent to the natural world and its fate. As Leopold asks in A Sand County Almanac, "Is education possibly a process of trading awareness for things of lesser worth? The goose who trades his is soon a pile of feathers." We should take heed.
This semester I will dust off a few of my old PowerPoints with graphs and statistics that hit like a bomb in the classroom. But I will also take my students hiking, spend time at local farms and parks, and explore our emotional and physical relationships to the natural world. We will trace the origin of our water supplies, find point-source pollution in our neighborhoods, discover why mass-produced food is so cheap, and learn the human and natural consequences of our addiction to finite and fast-dwindling fossil fuels.
If industrial civilization soon collapses, as those "doomers" claim, we face living directly from nature's bounty, deteriorated though it may be. So we better become familiar with our local habitat and living locally. Saving our dying planet, and ourselves, is preceded by knowing, loving and caring for this place and its inhabitants. Leopold put it best: "We grieve only for what we know."
EcoWatch Daily Newsletter
Related Articles from EcoWatch
Recent Stories from EcoWatch