Entrepreneurs Drive Sustainable Solutions, Empower Communities
Nov. 20, 2014 01:49PM EST
Business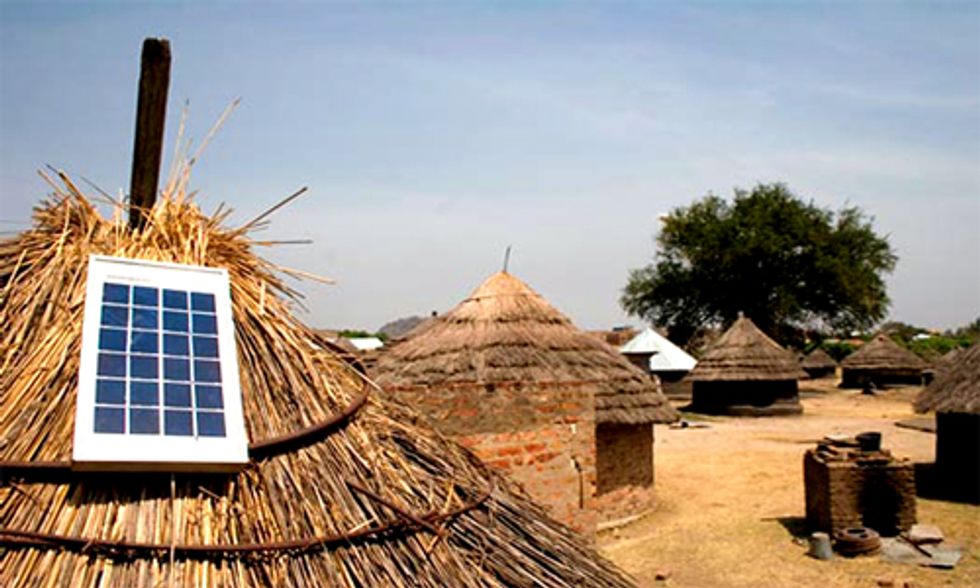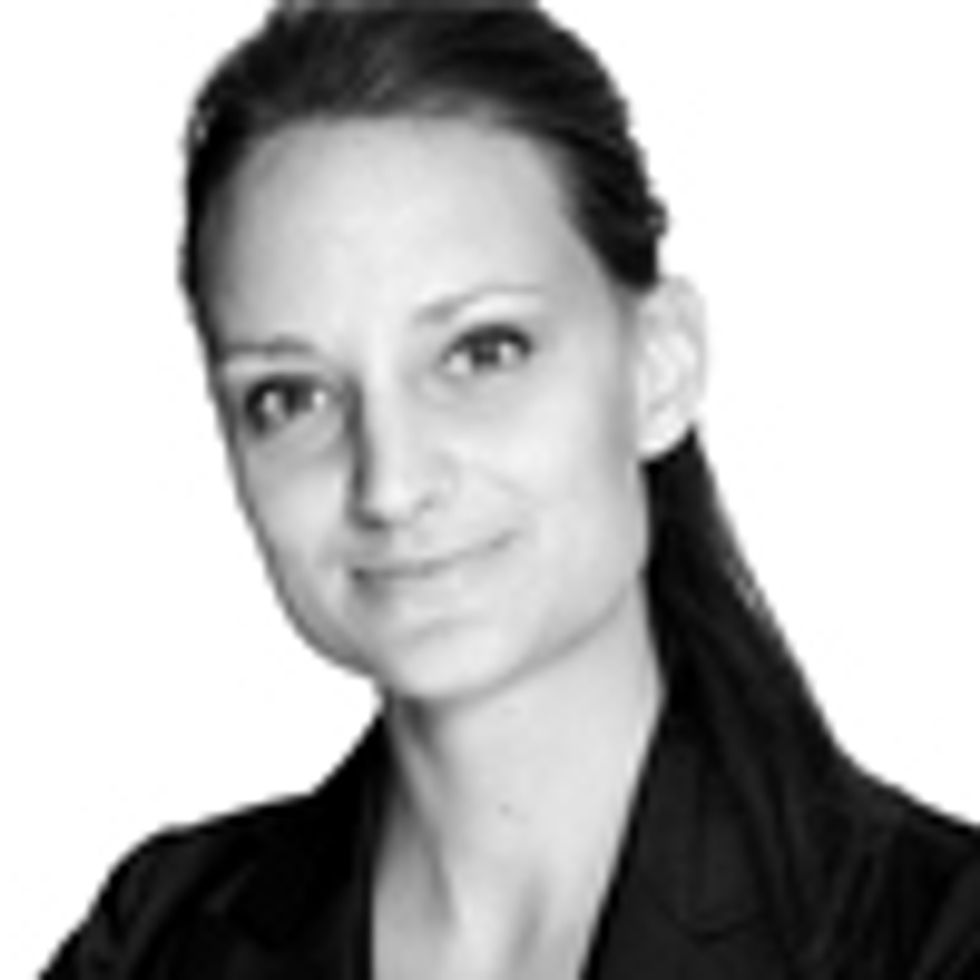 With both China and the U.S. taking crucial steps to limit emissions and develop alternatives to fossil-fueled industries, the hunt for new technologies and solutions has intensified. And it is about time. One of the most serious findings in a new report by the Intergovernmental Panel on Climate Change (IPCC), recently launched in Copenhagen, is that drastic changes in our climate can now be measured on every continent of our planet. It is hugely affecting our raw materials and therefore it is affecting us all—our health, food, water oceans and also businesses' license to operate. We are now at a point where climate change is not a phenomenon that may hit us one day—it has begun hitting us all.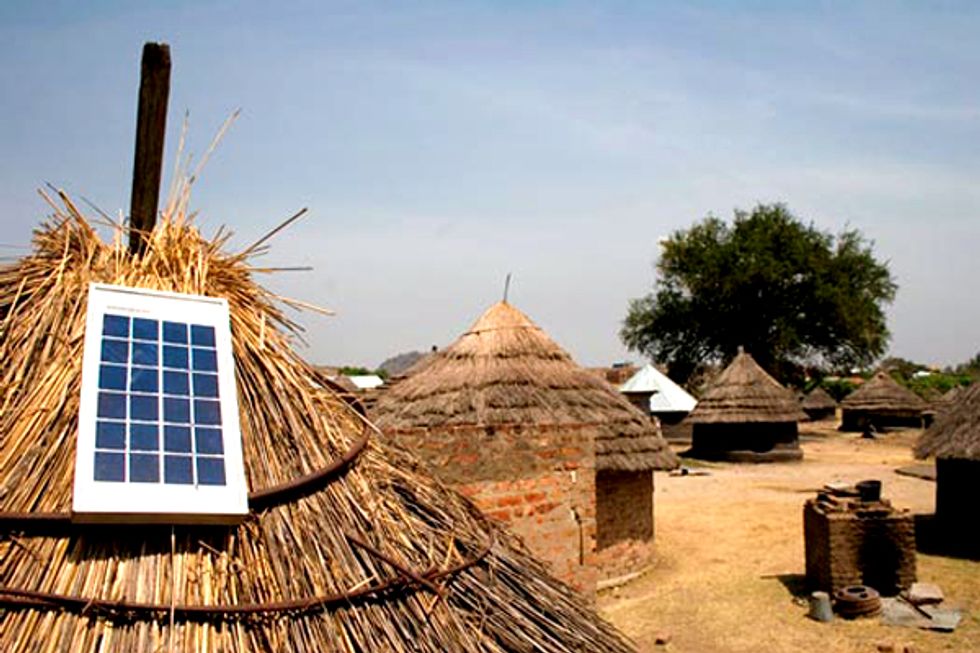 Azuri Technologies has developed solar power products in Africa that make clean energy affordable for low-income communities. Photo credit: Azuri Technologies
Another crucial finding in the report is that there is a 95 percent probability that climate change is caused by humans. Chair of IPCC Dr. Rajendra K. Pachauri put it this way when I spent some time with him last week in Bergen, Norway: this is as close to a 100 percent probability as 600 scientists from 154 countries will ever get.
As Einstein stressed you do not solve problems with the same thinking that created them. New thinking is needed. We need a wide range of solutions addressing the equally wide range of challenges we are facing. We need new ways of lowering emissions, reusing natural resources, bypassing fossil fuels with renewables, and protecting our crops from draught and our communities from flooding.
Though deployment of new solutions is needed quickly, we cannot rush to actions that do not have widespread effects. Climate change ignores borders, and it ignores your income level. Therefore, our solutions must do the same. For too long, the assumption has been that poor people have no purchasing power, and therefore, do not represent a viable market. But as sustainable development has taken a greater interest in developing countries and their growth opportunities, innovative forces are now taking a closer look at how to apply solutions to all segments of the market and still find a business model at the "bottom of the pyramid."
At Sustainia, we have researched thousands of innovative projects over the last three years to find the leading sustainability solutions around the globe. We found that several of them were designed by entrepreneurs in developing countries—creating new markets at the "bottom of the pyramid."
We are seeing several examples of solutions that have managed to deploy sustainability projects to low-income areas in developing countries with a profitable business model. This serves as an important inspiration that sustainable development doesn't end with the innovation; it must also include widespread deployment.
Pedal-powered recycling in Nigeria
In Lagos, Nigeria, the initiative Wecyclers is fueling social and environmental change by enabling people in low-income communities to make money off of the unmanaged waste piling up in their streets. This is first and foremost a response to the local waste crisis, where overburdened municipal governments collect only 40 percent of city garbage and recycle only 13 percent of that.
The Wecyclers initiative has deployed a fleet of cargo bicycles to pick-up, collect and recycle garbage in low-income neighborhoods. Families are encouraged to recycle their bottles, cans and plastics through an SMS-based program. For every kilogram of material recycled, the family receives Wecyclers points on their cell phone. Families can then redeem points for goods, such as cell phone minutes, basic food items or household goods. The SMS-based program also sends collection reminders and instant updates on points, giving instant rewards for participation. Finally, the initiative adds to the local economy by hiring personnel locally to collect garbage. What I really like about this solution is that it engages the local community in tackling a huge health and environmental problem while making money.
Pay-as-you-go for Clean Energy
British company Azuri Technologies has developed and manufactured solar power products for off-grid areas in emerging markets in Africa that make clean energy affordable for low-income communities. With a pay-as-you-go business model, the company has removed high up-front costs and instead designed a pay-off process, where residents buy scratch cards to activate the solar panels. The scratch cards are cheaper than kerosene alternatives to light, but still pay off the solar panels over the course of a year or so. Azuri has distribution networks in markets, such as Kenya, Uganda, South Sudan, Zambia and South Africa.
Every day, thousands of rural, small business owners across Africa are forced to close due to a lack of electricity or choose to remain open by using harmful kerosene lamps or expensive, solar-powered batteries. Same thing goes for private households. Azuri is not only enhancing safety and visibility after dark: the innovations also provide infrastructure to rural business owners who can stay open longer to benefit the community and boost sales.
Nurturing fertile crops in developing countries
Israeli-based company Netafim is behind a low-tech drip solution for small-scale farmers in primarily developing countries. The innovation increases yields while saving on water and costs. The irrigation system drips precise quantities of water and nutrients right at the root zone of crops. An elevated tank distributes the water using only gravity. The big win for farmers is that this simple and effective system minimizes the need for electricity and investments in infrastructure. The UN estimates that 500 million small-scale farmers provide over 80 percent of the food consumed in the developing world. With droughts increasing, irrigation systems are vital to sustain agriculture because they addresses water scarcity and soil erosion. The solution is commercially viable with a payback time of about a year, making it fit for microfinance projects. Today, Netafim is used in 11 countries including Mexico, Kenya and China.
Innovations such as these do not stand alone. Right now, an inspiring development is taking place, where private initiatives are finding new ways to grow business models that can empower communities with the benefits of sustainability. Through visionary innovations such as these, low-income communities can also enjoy the positive health effects of waste management, smarter use of resources and the countless benefits of clean energy.
YOU MIGHT ALSO LIKE
Solar Energy Could Power America 100 Times Over
Stunning NASA Video Illustrates a Year's Worth of Global Carbon Emissions
EcoWatch Daily Newsletter
Related Articles from EcoWatch