This website uses cookies to ensure you get the best experience while browsing it. By clicking 'Got It' you're accepting these terms.
Energy Efficiency Firms Lead 'Global Cleantech 100' List
Oct. 21, 2013 02:41PM EST
Business
The new Global Cleantech 100 list of private companies breaking barriers with their clean technology ideas and executions across the worldwide economy finds that energy efficiency companies not only continue to dominate the list, but are growing in influence.   
For the past five years, the Cleantech Group has published an inventory of 100 companies it believes are most likely to have a large commercial impact in the next 5 to 10 years. The recently released  2013 version indicates the world economy is waking up to energy efficiency's vast business potential, and its reach is spreading.
wenty-seven of the Global Cleantech 100 are energy-efficiency companies, which is seven more than last year. California, which leads the nation in overall clean energy development, is home to eight of the 13 U.S. energy efficiency firms named.
In all, the 2013 Global Cleantech list represents 15 different sectors, including solar, smart grid, transportation, biofuels and biochemical, and even agriculture and waste management. Compiled by 90 industry experts from more than 5,000 nominations, the list includes 56 U.S. companies while the rest come from 18 other nations.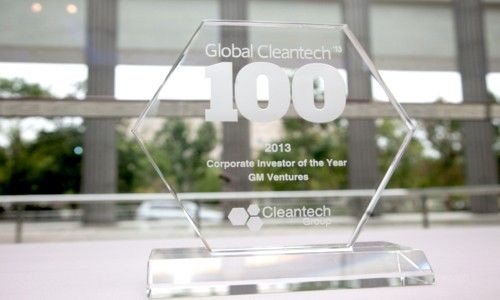 ENERGY EFFICIENCY FIRMS DOMINATE
Although the San Francisco-based Cleantech Group has been issuing its list since 2009, the authors note that "energy efficiency's dominant presence on the 2013 Global Cleantech 100 makes a 42 percent increase in representation since the list's inception."
The authors say the growing importance of energy efficiency comes out of "investors' distinct preferences today for business models that most closely resemble those of traditional capital – lighter and faster-to-market tech and software startups – proven money winners of the past."
ENERGY EFFICIENCY AND THE ECONOMY
It's heartening to see more proof that energy efficiency – doing more with less energy –  is an important economic driver as well as saving us money and avoiding pollution. This echoes the findings of NRDC's new 1st Annual Energy and Environment Report entitled  America's (Amazingly) Good Energy News. 
The new Cleantech report also underscores the expansion of energy efficiency as a job creator. The clean economy, according to a 2011 Brookings Institution report, employs more people than the fossil fuel industry. Earlier this year, Environmental Entrepreneurs(E2), a business group affiliated with NRDC that tracks new energy efficiency and other clean energy job announcements, launched a Clean Energy Works for US!  website thatshowcases the industry's broad growth.
And, as Matt Lawson of Graybar Electric explained during an interview at the recent Chicago Energy Efficiency Expo, the efficiency business is growing rapidly, creating jobs of all kinds from installers to complex systems engineers.
EE COMPANIES ARE DIVERSE
The Global Cleantech 100 list also shows diversity within the efficiency industry is expanding. Energy efficiency covers not only high-performing light bulbs but home energy management, waste heat recovery, and green information technology. The top subcategory in the Cleantech 100 list was heating and cooling, which the report says has big appeal "given that the maintenance of indoor climate conditions accounts for 75 percent of the building sector's energy demand."
The top-rated North American company was Nest, of Palo Alto, Calif., for showing "the value of design to industrial products and fostering consumer interest in a dull product like the thermostat."  
Meanwhile, Tendril, a home-energy management firm in Boulder, Colo., made a fifth straight appearance, making it one of only four companies (and the only efficiency one) to appear on every Cleantech Global 100 list.
The other U.S. energy efficiency firms:
Alphabet Energy of Hayward, Calif., which manufactures a solid-state semi-conductor that turns heat into electricity, "like solar panels that use heat — instead of light." A car's exhaust, for example, could be used to create electrical power and improve fuel efficiency.  
Digital Lumens of Boston networks light-emitting diodes and software for commercial and industrial venues. The "Intelligent Lighting System" aims to generate the same amount of light for 10 percent of the energy cost by pinpointing how much light to use and where to put it.
Enlighted in Sunnyvale, Calif., develops sensors that can be attached to individual lights to control energy use throughout a building. The system can also be adapted to control heating and cooling.
Gridium of Menlo Park, Calif., provides energy efficiency services that use a company's online utility bill to identify energy savings and maintenance needs.
Nexant of San Francisco decribes itself as "an independent provider of intelligent grid software and clean energy solutions." 
Next Step Living of Boston offers home energy diagnostics and energy efficiency services.
Opower of Arlington, Va., is a developer of a software-as-a-service that utilizes customer engagement and billing analytics for utilities.
OSIsoft, San Leandro, Calif., provides real-time data infrastructure solutions for management of resource consumption and process performance.
Phononic Devices, Raleigh, N.C., has developed advanced thermoelectric devices that efficiently manage and monetize heat.
Project Frog of San Francisco builds energy-efficient component buildings that can be assembled onsite.
Transphorm, Goleta, Calif., says it has an efficiency breakthrough with a material known as gallium nitride, which can better process power and energy during the conversion of electricity from one form to another. 
This piece originally appeared on NRDC Switchboard.

EcoWatch Daily Newsletter
Farms with just one or a handful of different crops encourage fewer species of pollinating and pest-controlling insects to linger, ultimately winnowing away crop yields, according to a new study.
Up to half of the detrimental impacts of the "landscape simplification" that monocropping entails come as a result of a diminished mix of ecosystem service-providing insects, a team of scientists reported Oct. 16 in the journal Science Advances.
Monocrop palm oil plantation Honduras.
​SHARE Foundation / Flickr / CC BY-NC 2.0​
"Our study shows that biodiversity is essential to ensure the provision of ecosystem services and to maintain a high and stable agricultural production," Matteo Dainese, the study's lead author and a biologist at Eurac Research in Bolzano, Italy, said in a statement.

It stands to reason that, with declines in the sheer numbers of insects that ferry pollen from plant to plant and keep crop-eating pests under control, these services will wane as well. But until now, it hasn't been clear how monocultures affect the number and mix of these species or how crop yields might change as a result.
Aiming to solve these questions, Dainese and his colleagues pulled together data from 89 studies cutting across a variety of landscapes, from the tropics of Asia and Africa to the higher latitudes of northern Europe. They tabulated the number of pollinating and pest-controlling insects at these sites — both the absolute number of individuals and the number of species — along with an assessment of the ecosystem services the insects provided.
In almost all of the studies they looked at, the team found that a more diverse pool of these species translated into more pollination and greater pest control. They also showed that simplified landscapes supported fewer species of service-providing insects, which ultimately led to lower crop yields.
The researchers also looked at a third measure of the makeup of insect populations — what they called "evenness." In natural ecosystems, a handful of dominant species with many more individuals typically live alongside a higher number of rarer species. The team found as landscapes became less diverse, dominant species numbers dwindled and rare species gained ground. This resulting, more equitable mix led to less pollination (though it didn't end up affecting pest control).
"Our study provides strong empirical support for the potential benefits of new pathways to sustainable agriculture that aim to reconcile the protection of biodiversity and the production of food for increasing human populations," Ingolf Steffan-Dewenter, one of the study's authors and an animal ecologist at the University of Würzburg in Germany, said in the statement.
The scientists figure that the richness of pollinator species explains around a third of the harmful impacts of less diverse landscapes, while the richness of pest-controlling species accounts for about half of the same measure. In their view, the results of their research point to the need to protect biodiversity on and around crops in an uncertain future.
"Under future conditions with ongoing global change and more frequent extreme climate events, the value of farmland biodiversity ensuring resilience against environmental disturbances will become even more important," Steffan-Dewenter said.
Reposted with permission from our media associate Mongabay.
From Your Site Articles
Related Articles Around the Web
View of an Ivorian cleared forest at the edge of the 35.000 hectares Peko Mont National Park on Oct. 8, 2016. The Mont Péko National Park is located in the west of Ivory Coast where the forest officers fight with illegal immigrants to protect an exceptional flora and fauna, espacially dwarf elephants. SIA KAMBOU / AFP / Getty Images
Ivory Coast's rainforests have been decimated by cocoa production and what is left is put in peril by a new law that will remove legal protections for thousands of square miles of forests, according to The Guardian.
The Apusiaajik Glacier, as seen from Kulusuk village in East Greenland. Like most glaciers in Greenland, it's retreating rapidly, changing the local landscape year by year. Photo credit: Karin Kirk
By Karin Kirk
Greenland had quite the summer. It rose from peaceful obscurity to global headliner as ice melted so swiftly and massively that many were left grasping for adjectives. Then, Greenland's profile was further boosted, albeit not to its delight, when President Trump expressed interest in buying it, only to be summarily dismissed by the Danish prime minister.
During that time I happened to be in East Greenland, both as an observer of the stark effects of climate change and as a witness to local dialogue about presidential real estate aspirations, polar bear migrations and Greenland's sudden emergence as a trending topic.

Heavy metals that may damage a developing brain are present in 95 percent of baby foods on the market. Cirou Frederic / PhotoAlto Agency RF Collections / Getty Images
Heavy metals that may damage a developing brain are present in 95 percent of baby foods on the market, according to new research from the advocacy organization Healthy Babies Bright Futures (HBBF), which bills itself as an alliance of scientists, nonprofit organizations and donors trying to reduce exposures to neurotoxic chemicals during the first three years of development.
Chicago skyline on July 22 as high winds continue to push the waters of Lake Michigan over the top of the pedestrian and bike trail along the lakefront in Chicago. Raymond Boyd / Michael Ochs Archives / Getty Images
Every fall, I take my environmental studies class camping at Sleeping Bear Dunes National Lakeshore on Lake Michigan. Some years the beach extends more than three meters to the water. This year, in many spots, there was no beach at all.
Insects like bees, butterflies and even certain species of beetle and ant incidentally pollinate our crops when they collect protein-rich pollen and sugary nectar.
Rolf Dietrich Brecher
/ CC BY 2.0
By Kerstin Palme
Creepy-crawlies are among the oldest life forms on this planet. Before dinosaurs ever walked the earth, insects were certainly already there. Some estimates date their origins to 400 million years ago. They're also extremely successful. Of the 7 to 8 million species documented on Earth, around three quarters are likely bugs.
But several insect species could disappear for good in the next few decades and that would have serious consequences for humans.
Swedish automaker Volvo unveils its first electric vehicle the XC40 Recgarge EV, during an event in Los Angeles on Oct. 16. Frederic J. BROWN / AFP / Getty Images
Volvo introduced its first-ever all-electric vehicle this week, kicking off an ambitious plan to slash emissions and phase out solely gas-powered vehicles starting this year.
Cars are queued in Turin, Italy in August. Particulate matter levels were the highest in Italy, Poland and the Balkans countries. Nicolò Campo / LightRocket / Getty Images