This website uses cookies to ensure you get the best experience while browsing it. By clicking 'Got It' you're accepting these terms.
End Nuclear Power Now, Says World Uranium Symposium
Apr. 25, 2015 09:19AM EST
Energy
Uranium mining across the world should cease, nuclear power stations be closed and nuclear weapons be banned, according to a group of scientists, environmentalists and representatives of indigenous peoples.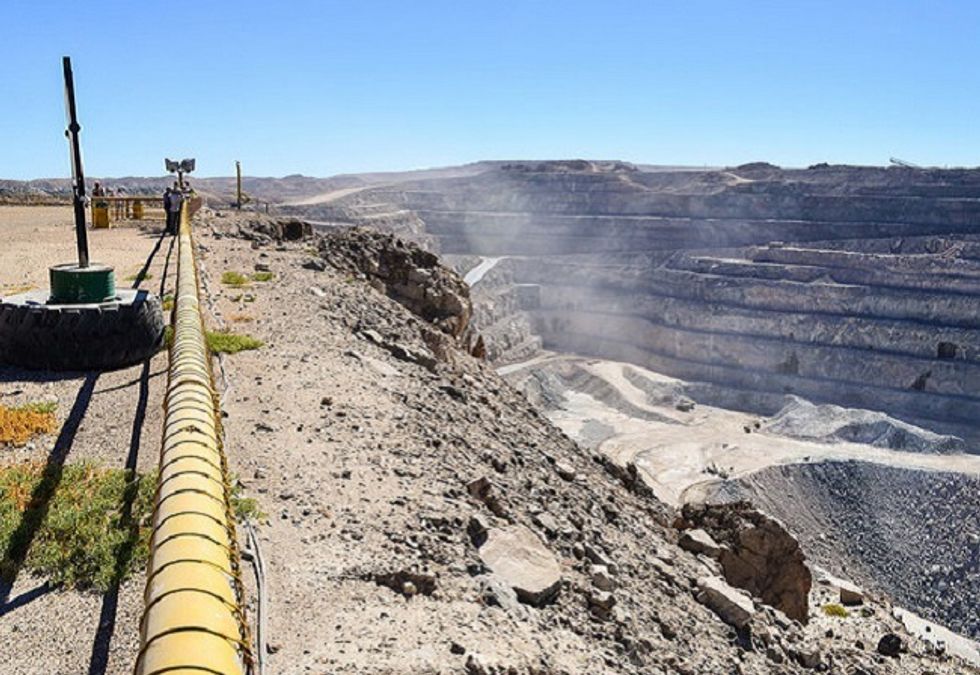 Three hundred delegates from 20 countries that produce uranium for nuclear power, weapons and medical uses called for an end to all uranium mining in a declaration launched on Earth Day this week at a meeting in Quebec, Canada.
The venue for the World Uranium Symposium was chosen because Quebec state is currently considering whether to continue its moratorium on uranium mining, having already closed down its only nuclear power plant in 2013.
Symbolic choice
The city of Quebec is also symbolic because this is where Canada, the U.S. and the UK made a cooperation agreement in 1943 that led to the building of the world's first nuclear weapons. Two of the resulting atomic bombs were used to destroy the Japanese cities of Hiroshima and Nagasaki in 1945.
But the symposium was more concerned about the damage that existing uranium mining is doing to the welfare of indigenous peoples, and the "erroneous view" that nuclear power can help solve the problem of climate change.
The declaration applauded the expansion of renewable energy and the significant strides in phasing out nuclear power following the growing awareness that "nuclear power is not a cost-effective, timely, practical or safe response to climate change."
It called for "a worldwide ban on uranium exploration, mining, milling and processing, as well as the reprocessing of nuclear waste and the irresponsible management of radioactive waste."
Dr. Eric Notebaert, associate professor of medicine at the University of Montreal, co-president of the Symposium, and member of the Canadian Association of Physicians for the Environment, said that the symposium delegates all agreed that "the risks to health, safety and the environment represented by the entire nuclear fuel chain—from uranium mines, to power reactors, to nuclear weapons, to radioactive wastes—greatly exceed the potential benefits for society."
Dr. Juan Carlos Chrigwin, a physician affiliated with McGill University, and president of Physicians for Global Survival, said: "The issuing of this World Declaration on Uranium is the culmination of essential work carried out over many years by international coalitions who, despite geographical and cultural differences, share common objectives and who desire to shape a common vision of a better world.
"Uranium does not provide a viable or sustainable approach for dealing with climate change, nor for providing isotopes for medical use. Today, there are a number of medical and energy alternatives that are cheaper and safer."
The declaration is open for organizations and individuals to sign on the internet and is bound to put further pressure on an industry already suffering from falling confidence.
The price of uranium has dropped from $138 a tonne in 2007 to less than $40 a tonne currently as plans to build more nuclear stations have been shelved in several countries.
While the search continues for rich new uranium deposits—particularly by China in Africa and the U.S. in Greenland—it is unlikely to be economically viable to exploit them at current prices.
Carbon footprint
According to the World Nuclear Association, 52 percent of the world's production comes from 10 mines in six countries. The largest is in Canada, followed by one in Australia, but the largest single producer is Kazakhstan, which has four mines in the top 10 in the world. In Africa, Niger and Namibia are also big producers.
While many pro-nuclear governments—including the UK's—regard nuclear power as a clean, low-carbon form of energy, the politicians ignore the carbon footprint of the mines and the consequences for the health of workers.
It is in developing countries that the miners and the local environment tend to suffer most because of open cast mines. For example, large areas of Kazakhstan are too dangerous to inhabit as a result of mountains of uranium tailings and mildly radioactive dust.
The Symposium's co-president, Dr. Dale Dewar—a physician who is associate professor at the University of Saskatchewan and is co-author of the book, From Hiroshima to Fukushima to You—summed up by saying: "We are calling on national and international leaders to protect our planet and our populations from any further nuclear catastrophes. Anything less would be irresponsible."
YOU MIGHT ALSO LIKE
How Ohio's Energy Economy Became a Radioactive 19th Century Relic
NY Fracking Ban, People's Climate March and Recycling Center Celebrated at Awards Event
14-Year-Old 'Kid Warrior' Rallies Youth Around the World to Protect the Planet
EcoWatch Daily Newsletter
A view of a washed out road near Utuado, Puerto Rico, after a Coast Guard Air Station Borinquen MH-65 Dolphin helicopter crew dropped relief supplies to residents Tuesday, Oct. 3, 2017. The locals were stranded after Hurricane Maria by washed out roads and mudslides. U.S. Coast Guard photo by Petty Officer 3rd Class Eric D. Woodall /
CC BY-NC-ND 2.0
By Coral Natalie Negrón Almodóvar
The Earth began to shake as Tamar Hernández drove to visit her mother in Yauco, Puerto Rico, on Dec. 28, 2019. She did not feel that first tremor — she felt only the ensuing aftershocks — but she worried because her mother had an ankle injury and could not walk. Then Hernández thought, "What if something worse is coming our way?"
Flooded battery park tunnel is seen after Hurricane Sandy in 2012.
CC BY 2.0
President Trump has long touted the efficacy of walls, funneling billions of Defense Department dollars to build a wall on the southern border. However, when the U.S. Army Corps of Engineers (USACE) released a study that included plans for a sea wall to protect New Yorkers from sea-level rise and catastrophic storms like Hurricane Sandy, Trump mocked it as ineffective and unsightly.
A general view of fire damaged country in the The Greater Blue Mountains World Heritage Area near the town of Blackheath on Feb. 21, 2020 in Blackheath, Australia. Brook Mitchell / Getty Images
In a post-mortem of the Australian bushfires, which raged for five months, scientists have concluded that their intensity and duration far surpassed what climate models had predicted, according to a study published yesterday in Nature Climate Change.
Sea level rise causes water to spill over from the Lafayette River onto Llewellyn Ave in Norfolk, Virginia just after high tide on Aug. 5, 2017. This road floods often, even when there is no rain.
Skyler Ballard / Chesapeake Bay Program
By Tim Radford
The Texan city of Houston is about to grow in unexpected ways, thanks to the rising tides. So will Dallas. Real estate agents in Atlanta, Georgia; Denver, Colorado; and Las Vegas, Nevada could expect to do roaring business.
Malala Yousafzai (left) and Greta Thunberg (right) met in Oxford University Tuesday. Wikimedia Commons /
CC BY 2.0
What happens when a famous school striker meets a renowned campaigner for education rights?