Enbridge Northern Gateway Pipeline Gets Approved, Ignores Massive Opposition
Dec. 23, 2013 01:06PM EST
Energy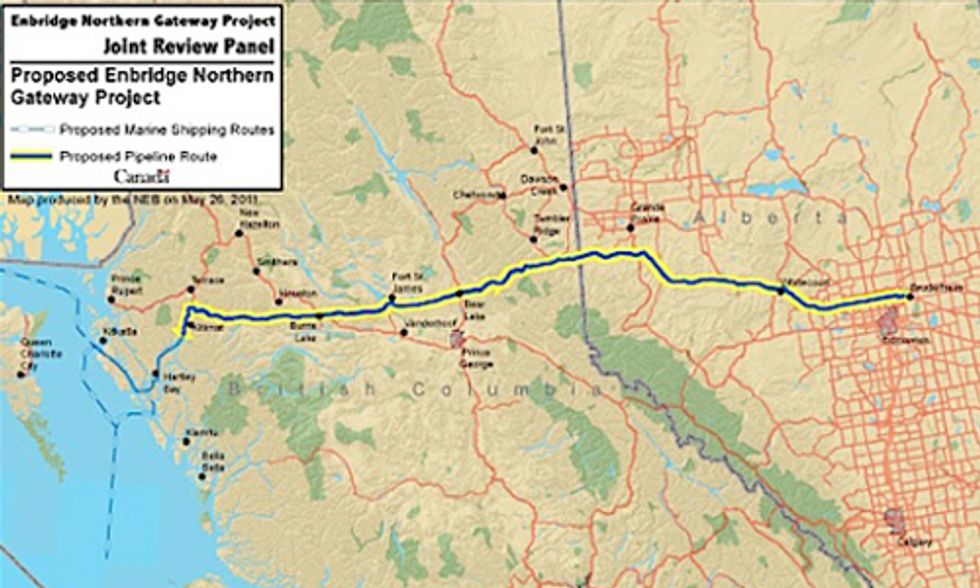 In a long-awaited announcement, the National Energy Board (NEB) released the final recommendation from the Joint Review Panel (JRP) to approve the contentious Enbridge Northern Gateway Pipeline project—along with a lengthy list of conditions that must be met for the pipeline to go ahead.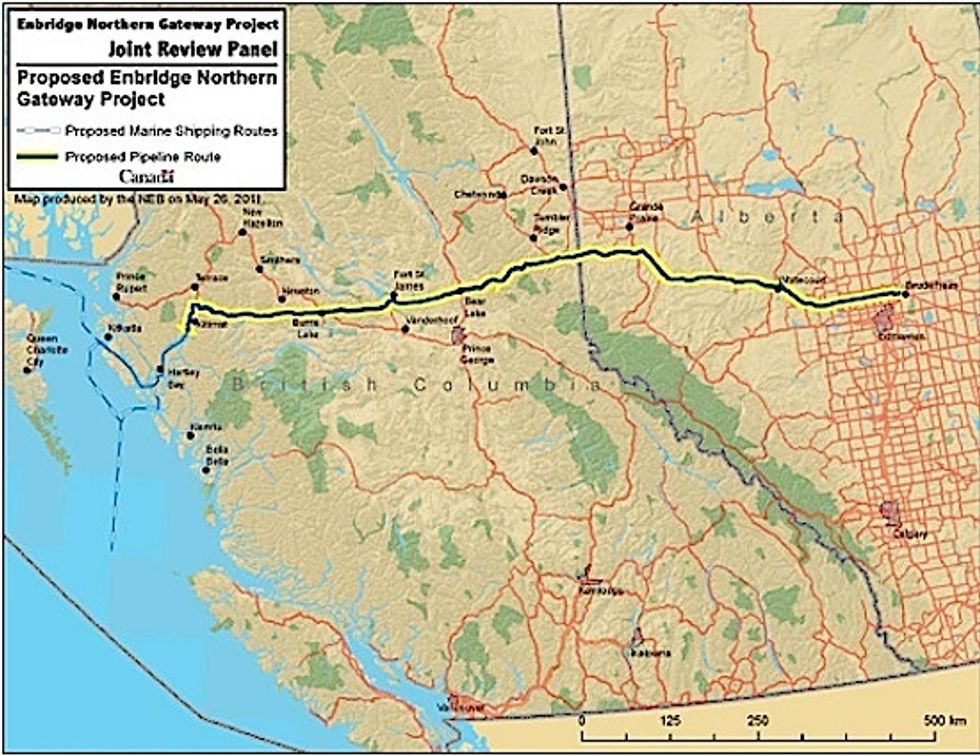 The panel's report, released last week in Calgary, follows years of heated public debate and fierce opposition to the project across British Columbia—opposition that won't be letting up any time soon.
"This is an extremely disappointing result from the panel, and it fails to address the most pressing concerns for British Columbians," said Gwen Barlee, policy director with the Wilderness Committee. 
"The people of BC have spoken, and their answer to this pipeline proposal is an overwhelming 'no'," Barlee continued. "The risk to our Pacific coast from an oil tanker spill is far too great to accept, as are the risks to our salmon-bearing streams, our communities and our climate."
Widespread opposition to the Northern Gateway pipeline has dominated headlines throughout the environmental assessment process. More than 100 First Nations have formally rejected the Enbridge proposal, the Union of BC Municipalities has passed a resolution opposing it and even the BC government has stated that it cannot support the project.
"If the JRP had actually listened to the thousands of experts and citizens who participated in the public process, they would have rejected this reckless project," said Vancouver Island campaigner Torrance Coste. "Sadly, today's results are exactly what we expected—proof that our democratic system is broken." 
"Here in BC there is nothing more important to us than the health of the coast, and this decision to approve a project so risky and so short-sighted completely disrespects the people of this province," Coste said.
The NEB's recommendation was accompanied by a list of 209 conditions for approval of the pipeline, including the development of a marine mammal protection plan, a caribou habitat restoration plan and a research program on the behaviour and clean-up of heavy oil. Many of the conditions are administrative, and others contain vague, unenforceable language.
"Our federal government and industry have repeatedly assured us that they can mitigate the project's risks and impacts, but 'world-class' slogans won't protect our coast when the first tanker hits a rock," said Barlee. "The panel may have said this high risk project should proceed, but the people in BC will make the final decision—and they will put a healthy coast and a stable climate over oil profits every time."
Due to changes made in 2012 to Canada's Environmental Assessment Act, the final decision on Northern Gateway rests with the Federal Cabinet. Now that the JRP's recommendations have been released, Cabinet has up to 180 days to respond.
Visit EcoWatch's TAR SANDS and PIPELINES pages for more related news on this topic.

EcoWatch Daily Newsletter
Related Articles from EcoWatch