Elon Musk's Brother Wants to Revolutionize Our Food System
Nov. 03, 2015 10:16AM EST
Food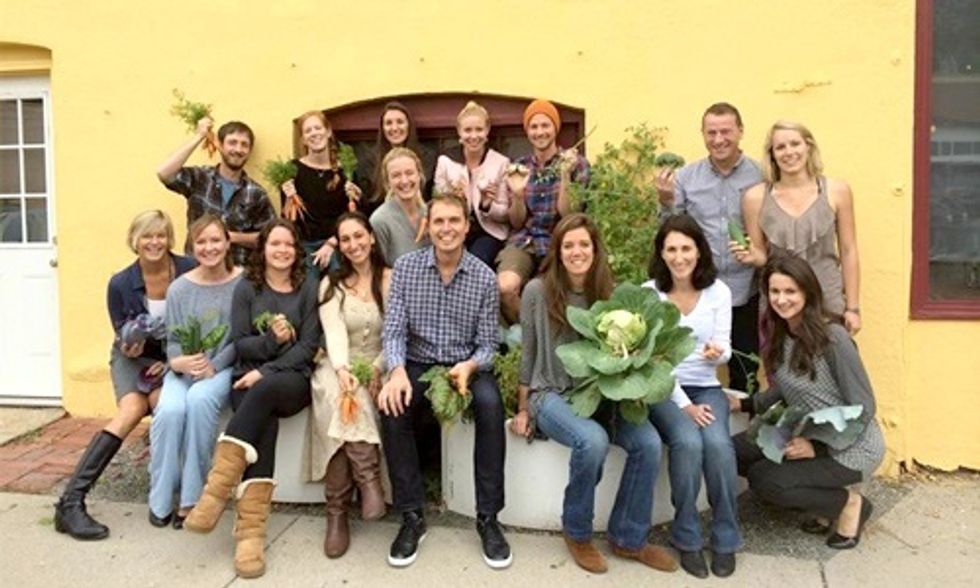 Kimbal Musk is not as well known as his brother Elon, but his work may be no less ambitious. Kimbal and Elon sold their first tech company, Zip2, for $300 million. Elon used that money to launch his next project, PayPal. But Kimbal "left Silicon Valley for culinary school, and later started opening a series of highly regarded restaurants in Colorado," says FastCoExist.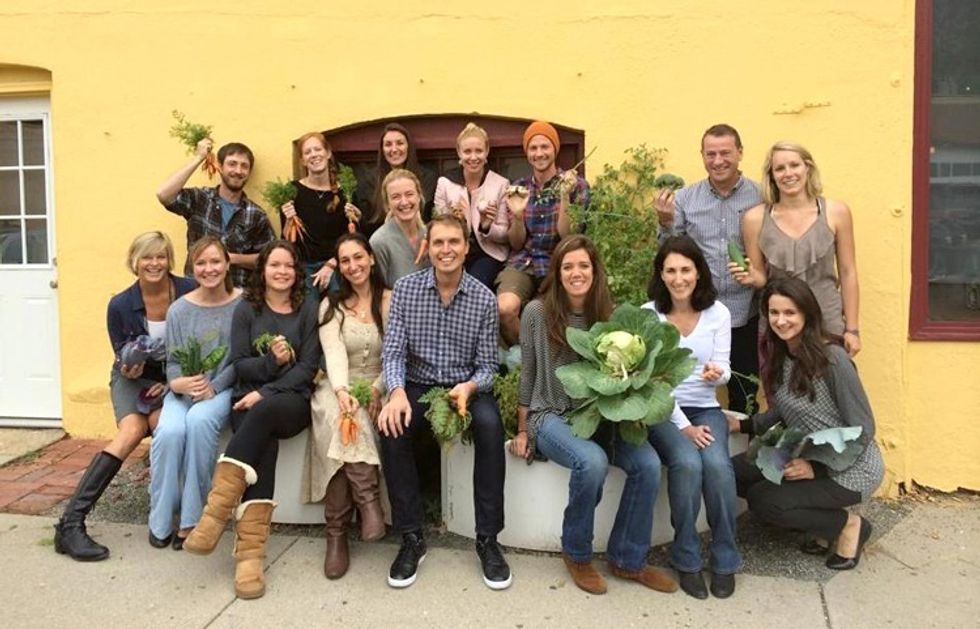 While Elon is revolutionizing transportation and energy at Tesla, SpaceX and SolarCity, Kimbal is attempting to revolutionize the food system (though it should be noted that Kimbal maintains a role on the board at Tesla, SpaceX and other companies). He co-founded the nonprofit The Kitchen Community in 2011, which now has more than 240 Learning Gardens in schools and community organizations across the country. He was inspired to turn his restaurants into something more, so Kimbal uses profits from The Kitchen restaurants to build Learning Gardens and create curricula in Science, Engineering, Art and Math for teachers in cities throughout the U.S.
These Learning Gardens serve "as outdoor classrooms and experiential play-spaces that connect kids to real food and empower them to make healthier food choices," says The Kitchen Community website. "They are designed to be a place where students want to learn and teachers want to teach."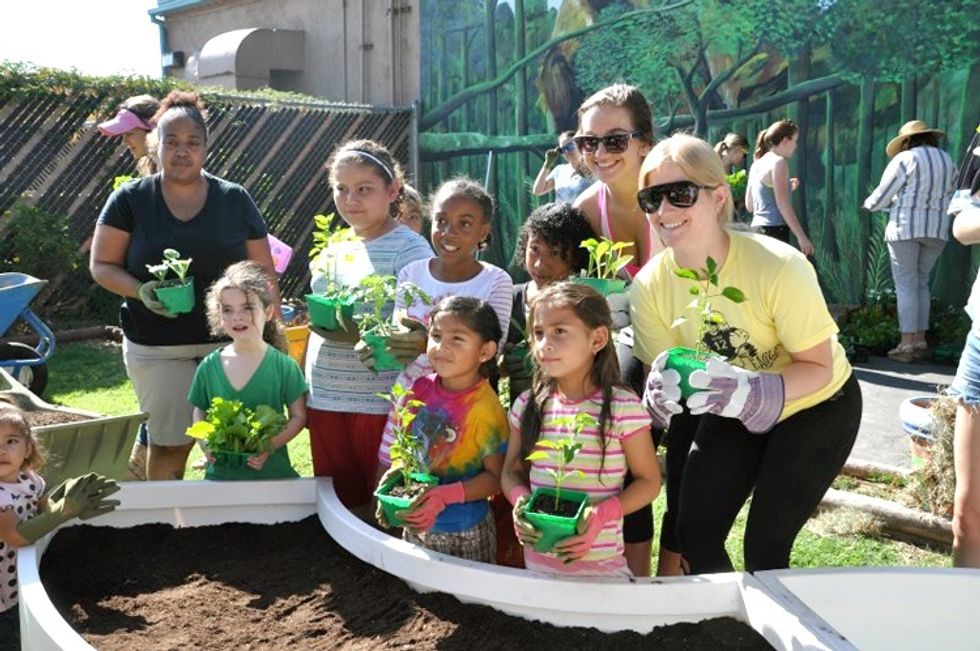 Traditional school gardens weren't engaging students enough, says Musk, so they're forging ahead with a new model and they've brought some of the largest school districts in the country on board, including Chicago, Los Angeles, Denver and Memphis. Each Learning Garden has a regional educator who helps facilitate garden programs and teacher training workshops.
Now, Musk has a new goal of building at least 100 of these gardens per city in 100 cities over the next 50 years. Chicago has already hit its goal of 100, so now they are working to have 200 gardens by 2019, according to FastCoExist.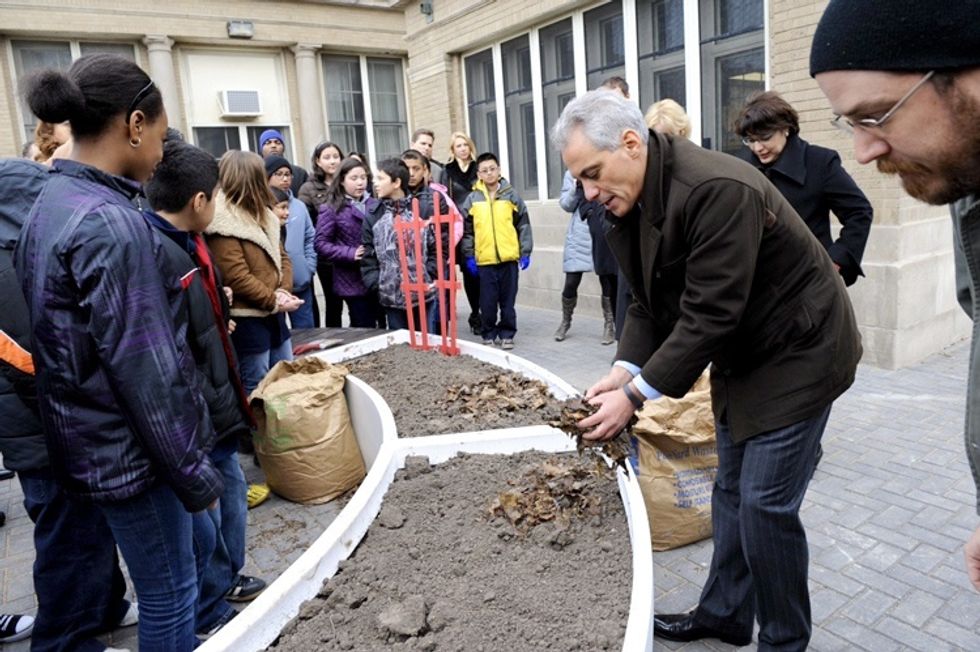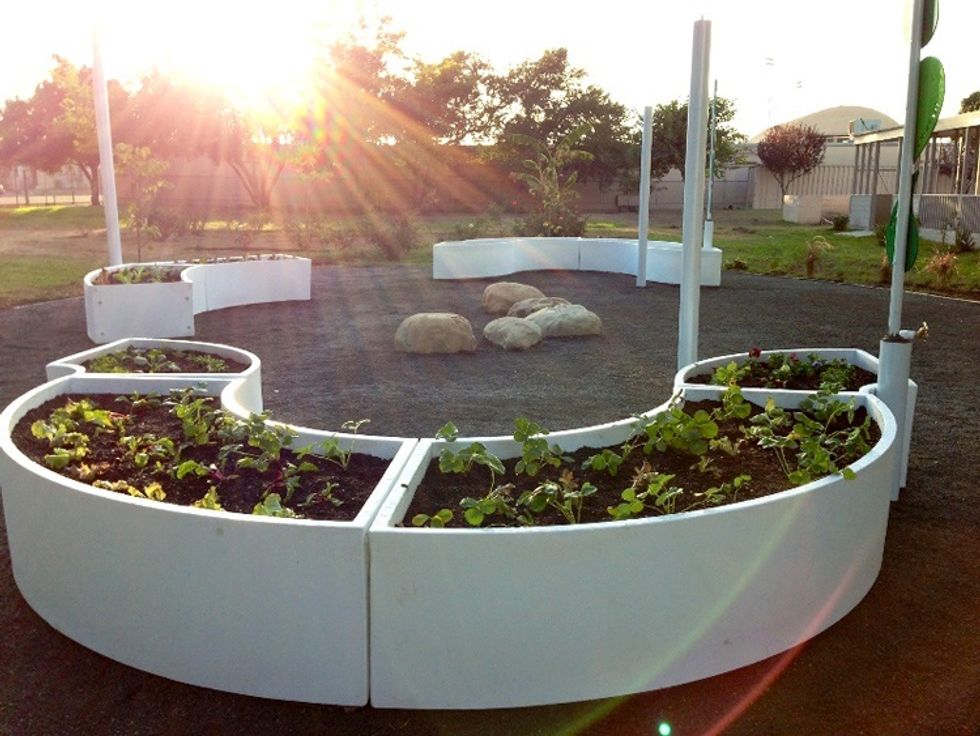 "The challenge of school gardens is there's no scale," Musk tells FastCoexist. "So until we came along, you'd create a beautiful school garden, and it would do incredibly good things, but it's not like 'Okay, now let's do another 50 of these.' ... We now come in and apply the same amazing curriculum and environment that has had those good results, and we do 100 schools at a time."
But Musk, who is clearly as ambitious as his brother, is not just trying to change the culture in schools. Instead, he's aiming for the entire food system. His restaurant is working with local farmers to grow the supply chain. "We're working on building the local supply chain back up again, from virtually nonexistent, back to something that is scalable, functional and affordable," he says.
Check out the amazing work The Kitchen Community is doing in this video:
YOU MIGHT ALSO LIKE
CBS Reporter Ben Swann Tells the Truth About CDC Vaccine Cover-Up
Hidden Camera Prank Exposes Absurdity of Climate Deniers' Arguments
12 Nontoxic Nail Polish Brands
85% of Tampons Contain Monsanto's 'Cancer Causing' Glyphosate
EcoWatch Daily Newsletter
Recent Stories from EcoWatch