Elemental—Three Eco-Warriors, Three Continents, One Commitment to Change
Mar. 25, 2013 08:38AM EST
Climate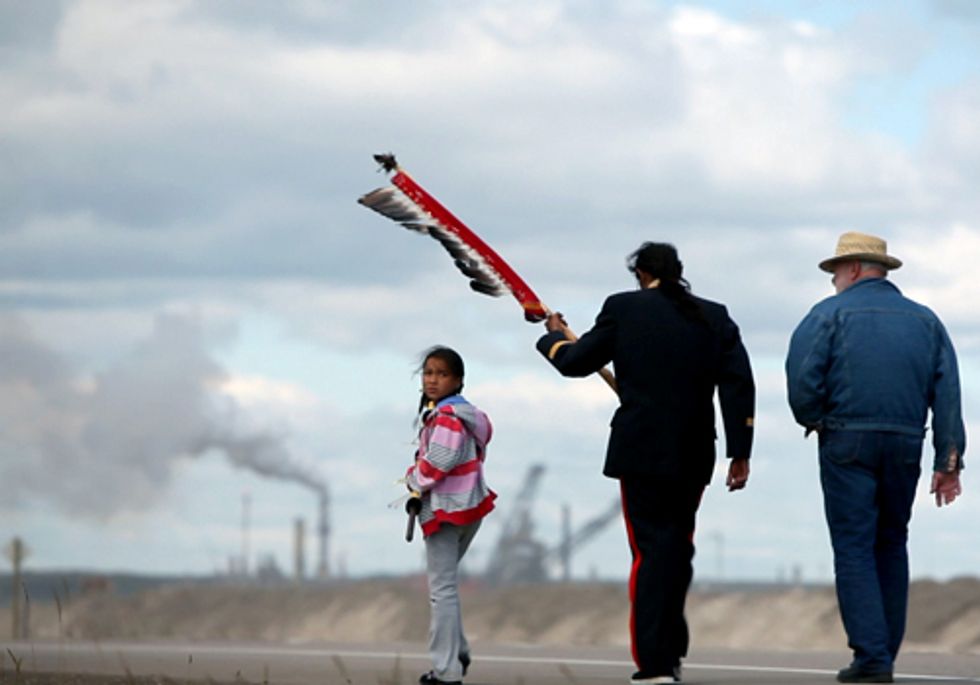 By Tyler Whidden
[Editor's note: Once again, EcoWatch is thrilled to be a media sponsor of the world-renowned Cleveland International Film Festival (CIFF). As always, we are promoting the films in CIFF's It's Easy Being Green sidebar sponsored by Great Lakes Brewing Company. We will showcase all 10 eco-films this week and continue to promote them during the festival, April 3 - 14. Each film does an incredible job illustrating our most daunting environmental issues and providing solutions to ensure the well-being of future generations. I encourage you to see these films at CIFF, or at your local film festival or theatre. Documentaries are a great way to educate and motivate people to action.]

While our planet is slowly dying, we need heroes to guide us toward saving Mother Earth. ELEMENTAL tells the story of three such individuals as they work to save not only their homelands, but also the entire planet. Rajendra Singh is an Indian official who sets out on a trek to save the Ganges River. Once the lifeblood of India, "Mother Ganga" is now polluted by factories, dams and public misuse, and Singh faces opposition from the very people he hopes to save. In Alberta, Canada, Eriel Deranger is a tireless warrior fighting to save her native land from the world's largest industrial development—the tar sands. Jay Harmon is a brilliant Australian inventor who believes nature's own systems can solve the planet's ecological problems. As he searches for investors to back his creation, we get a feel for just how important it is to stop global warming and, perhaps, how close we are to slowing it down. Our planet needs heroes and ELEMENTAL is a fascinating look at the work three people are doing to lead the way.
This film is showing at the CIFF at Tower City Cinemas, 230 W Huron Rd., Cleveland, Ohio 44113 on:
Tuesday, April 9 at 9:40 p.m.
Thursday, April 11 at 4:10 p.m.
Visit EcoWatch's WATER, TAR SANDS and CLIMATE CHANGE pages for more related news on this topic.
——–
Click here to tell Congress to Expedite Renewable Energy.

EcoWatch Daily Newsletter
Recent Stories from EcoWatch