Electrify Your Bike With Smart Wheel
Oct. 23, 2013 11:43AM EST
Business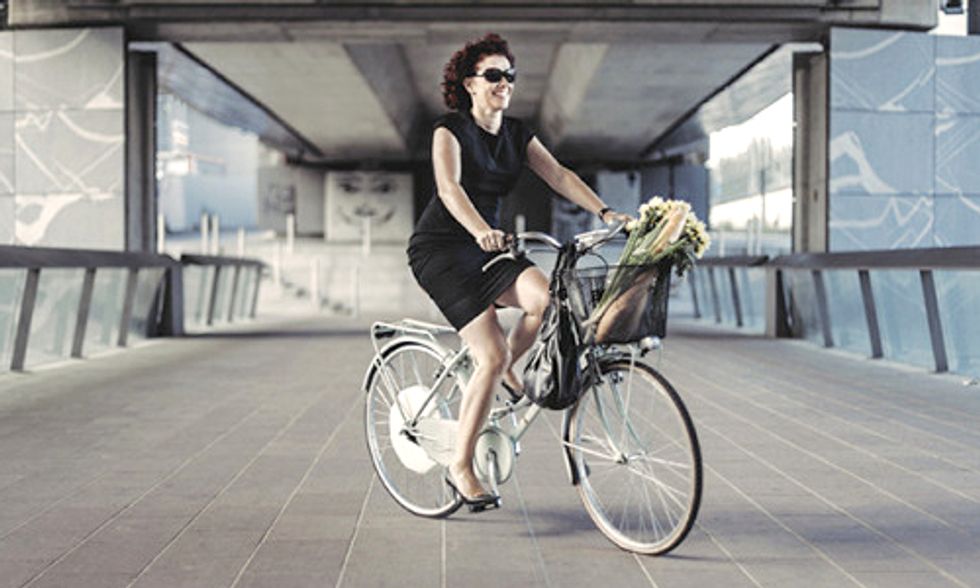 A new product from FlyKly could be the answer for those who want the fuel and emissions savings of biking without the sweat and tired legs.
The company has created the Smart Wheel, a replacement wheel for bikes that contains a 9-pound motor and lithium battery. The motor turns on once a biker begins pedaling.
"We decided to turn an ordinary bike into a smart bike," said FlyKly founder Niko Klansek, whose company produced the first line of electric bicycles sold in the U.S. "It makes the riding effortless."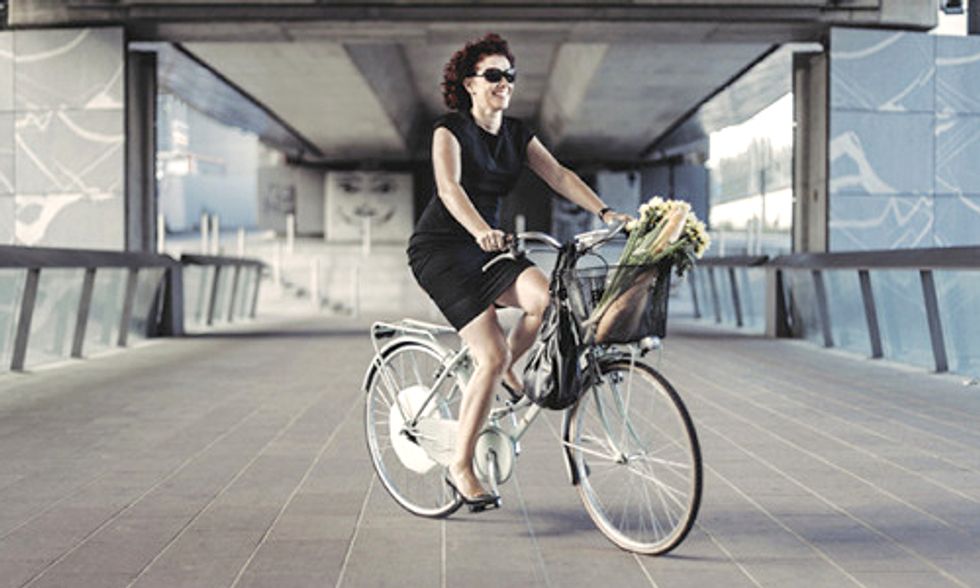 The battery can be fully charged via wall socket in two to three hours. The user can travel 30 miles per charge. The battery life is good for about 1,000 charging cycles.
The 250-watt motor can propel a rider to a top speed of about 20 miles per hour. The product works in conjunction with a FlyKly smartphone app, which allows the user to set his or her top speed.
The app also suggests routes, includes a GPS locator and can lock the motor and deliver a message if the bike has been stolen.
The wheel is available in 26- or 29-inch versions and in eight colors.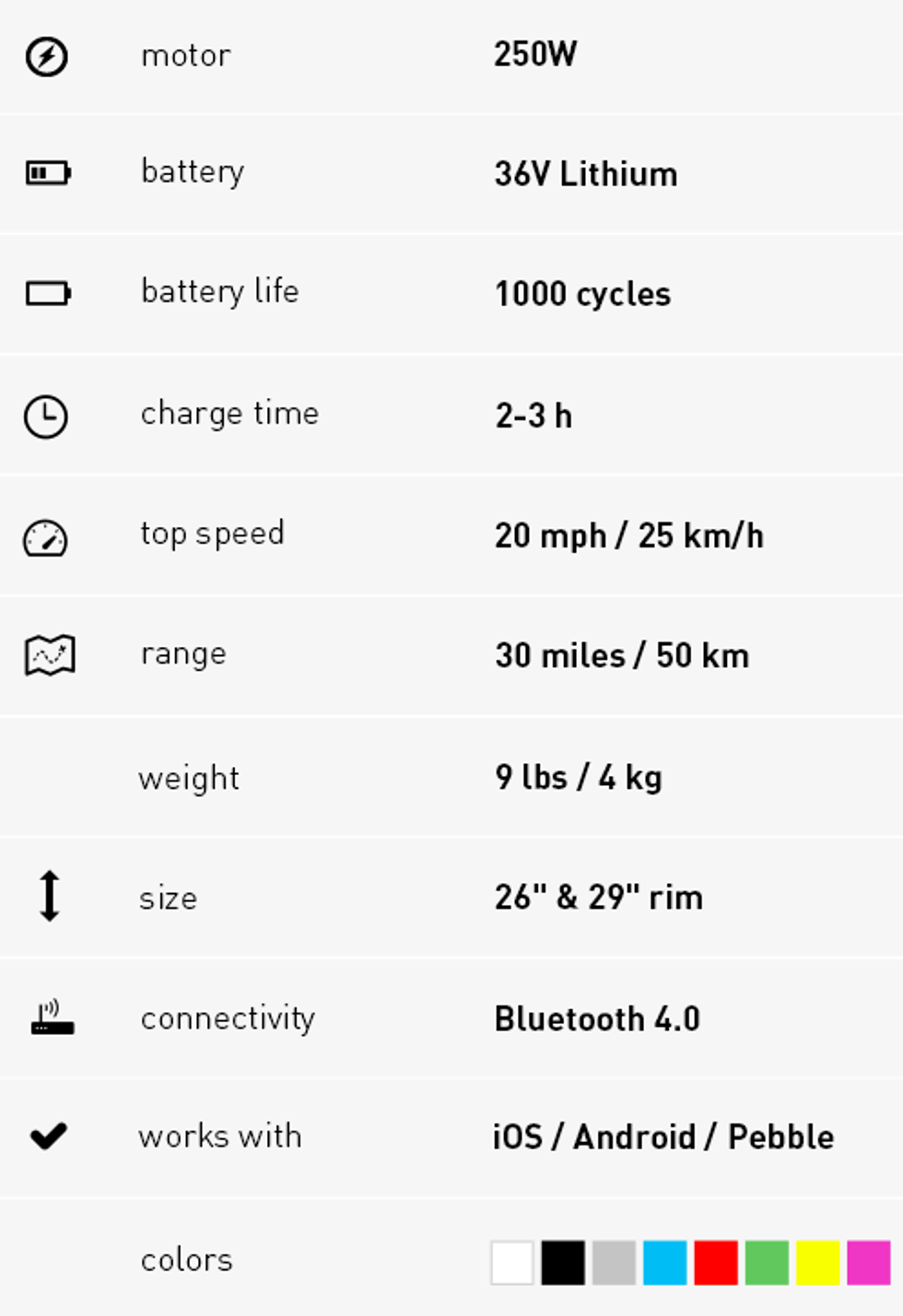 The wheel comes with an LED Smart Light, which can be attached to a handle bar. The light serves two other functions—smartphone stabilizer and charger with a USB port.
Mass production of the Smart Wheel is expected to begin early next year, with assembly and packaging and shipping to follow in the spring.

EcoWatch Daily Newsletter
Related Articles from EcoWatch
Recent Stories from EcoWatch