Eight Mussel Species Need Protection
Oct. 04, 2011 01:09PM EST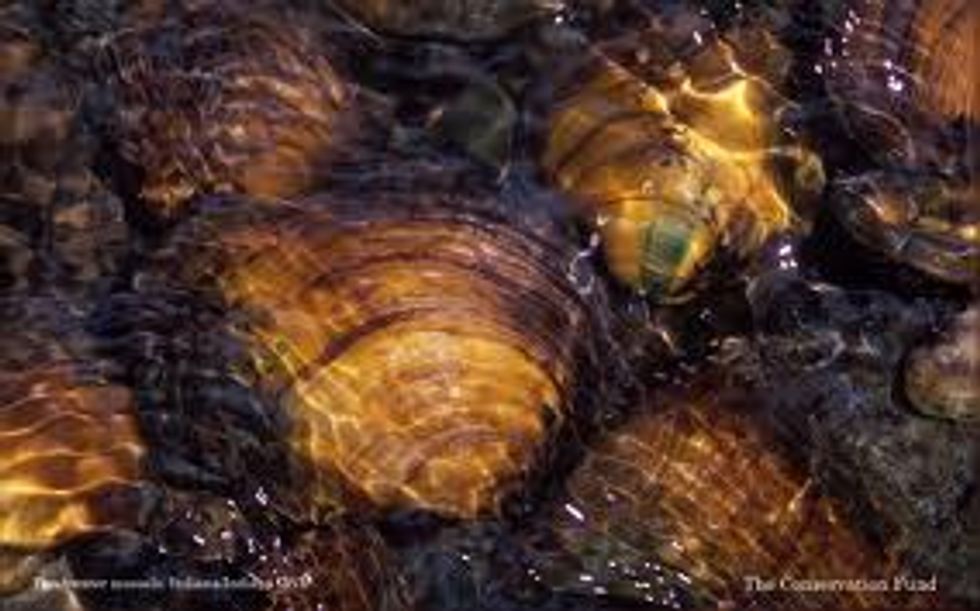 The U.S. Fish and Wildlife Service proposed to protect eight species of freshwater mussels in Alabama and Florida Oct. 3 under the Endangered Species Act (ESA). At the same time it proposed to designate nearly 1,500 miles of streams and rivers as critical habitat for the species. The eight proposed mussels have been waiting in line for federal protection since 2004 and are being proposed for protection as part of a landmark legal settlement reached earlier this year between the Center for Biological Diversity and the Fish and Wildlife Service, which will expedite protection decisions for 757 imperiled species across the country.
"Freshwater mussels are an integral part of the natural and cultural heritage of the Southeast, so it's very exciting that these eight Alabama and Florida species have been proposed for protection," said Tierra Curry, a conservation biologist with the Center for Biological Diversity. "Endangered Species Act protection, along with critical habitat, is the best tool we have for saving species from extinction."
Proposed for protection are the poetically named Alabama pearlshell, Choctaw bean, fuzzy pigtoe, narrow pigtoe, round ebonyshell, southern kidneyshell, southern sandshell and tapered pigtoe. They're found in the Escambia, Yellow, Choctawhatchee and Mobile River watersheds, where they are threatened by pollution and habitat degradation. Freshwater mussels filter water constantly, removing algae, bacteria and decaying matter and thereby making the water safer for humans. On the downside, they're particularly sensitive to pollution.
"Protecting these species will also protect streams that give drinking water and recreation to Southeast communities," said Curry. "Living streams and rivers are deeply linked to the South's rich culture and history. Helping rivers helps protect that culture."
Freshwater mussels are the most imperiled group of organisms in the U.S. More species of freshwater mussels are found in the American Southeast than anywhere else in the world, but 75 percent of the region's freshwater mussels are now imperiled. Last week the U.S. Fish & Wildlife Service announced it would conduct a review of 374 other southeastern freshwater species to determine if they warrant federal protection as the result of a petition filed by the Center for Biological Diversity in 2010.
The habitat that's being proposed to protect the eight mussels is in Bay, Escambia, Holmes, Jackson, Okaloosa, Santa Rosa, Walton and Washington counties, Fla.; and Barbour, Bullock, Butler, Coffee, Conecuh, Covington, Crenshaw, Dale, Escambia, Geneva, Henry, Houston, Monroe and Pike counties, Ala.
For more information, click here.
EcoWatch Daily Newsletter