This website uses cookies to ensure you get the best experience while browsing it. By clicking 'Got It' you're accepting these terms.


The best of EcoWatch, right in your inbox. Sign up for our email newsletter!
Editorial Team
Mar. 03, 2011 02:16PM EST
Stefanie Spear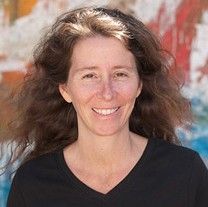 Stefanie Spear is founder and CEO of EcoWatch. She has been publishing environmental news for more than 25 years. Stefanie is dedicated to educating and motivating readers to become engaged in their community, adopt sustainable practices and support strong environmental policy to protect human health and the environment.
From 1990 - 1999, after graduating from the University of Wisconsin, Stefanie published the newspaper Affinity to educate Ohioans on pressing environmental issues. She was inspired to start her publishing career after a summer internship in 1990 at the Sierra Club Yodeler, a newspaper published by the Sierra Club's San Francisco Bay Chapter. During that summer, she spent much of her time in the redwoods participating in Redwood Summer, a series of protests and marches aimed at stopping clearcutting of old growth forests.
For the next six years, Stefanie split her time between her hometown of Cleveland, Ohio, and Eugene, Oregon. She did a stint with the Earth First! Journal in 1993. She helped organize public events to stop salvage logging and educate people on fire recovery at Warner Creek in Oregon's Willamette National Forest, and did timber sales monitoring.
After moving back to Cleveland full time, Stefanie took a six year hiatus from publishing environmental news to raise her two children. Stefanie launched EcoWatch in 2005. For the first seven years, EcoWatch published a bi-monthly newspaper printing 80,000 copies per issue and distributing them at more than 2,200 locations throughout Ohio.
In October 2011, EcoWatch transitioned from a print publication to an online news website. With an initial focus of uniting the voices of the grassroots environmental movement and mobilizing millions of Americans to engage in democracy to protect human health and the environment, EcoWatch has expanded its reporting to include environmental news, green living, sustainable business, science and politics, and continues to feature content from renowned environmental and business leaders via its Insights blog.
EcoWatch is one of the nation's leading news website. We are at the forefront of uniting all shades of green to ensure the health and longevity of our planet. We are leading the charge in using online news to drive fundamental change.
You can follow Stefanie on Twitter at @StefanieSpear.
Cole Mellino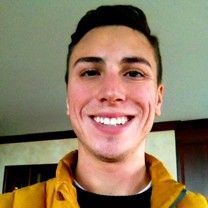 Cole is a full-time reporter for EcoWatch. He believes that climate change and environmental destruction are, in the words of Bill McDonough, "intergenerational remote tyranny." He is excited to be a part of the movement that is liberating us from the tyranny of extraction and destruction through regeneration and renewal.
He thoroughly enjoyed living and learning in DC, where he attended American University. Most of all, he loved studying abroad in Costa Rica, where he explored volcanoes, beaches, rainforests and rivers. After graduating, he headed west to do a farmer training program for a year in Reno, Nevada.
Now back in Cleveland, he is excited to rediscover his hometown. He enjoys being in the great outdoors and staying active. He especially loves to hike, ski and play the piano.
Irma Omerhodzic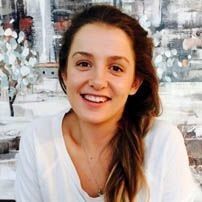 Irma is the editorial assistant at EcoWatch. She graduated from Ohio University's E.W. Scripps School of Journalism in Athens, Ohio. Born in Bosnia & Herzegovina, Irma moved to the U.S. in 1997 after having been refuged to Germany as a result of the Yugoslavian civil war.
She specialized in political science at Ohio University. She is passionate about coming together as a collective unit for the planet, in order to restore this Earth back to its natural state of balance and unity.
In her spare time, Irma enjoys, hikes with her dog Myla, riding her bike and attending live music concerts with her friends and family.
Lorraine Chow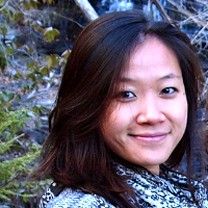 Lorraine is a freelance writer for EcoWatch. Her journalism career began in New York City, where she received a M.A. from NYU's Arthur L. Carter Journalism Institute, and where she worked at several entertainment and lifestyle publications, including the New York Post's Page Six. 
She found a love for environmental journalism after wandering into an ecological conference in Minneapolis in 2013. She's since been published on a whole range of green topics for NationSwell.com, from sustainable fashion to photovoltaic panels.
A native Angeleno, Lorraine is a perpetual transplant who has lived in Japan, England and now in South Carolina, where she once preached against Solo Cups at a tailgate (and thinks that's why no one's invited her to another ever since). She tweets @LorraineLChow.
Todd Hamilton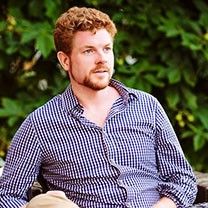 Todd is EcoWatch's web developer. He has been building and fine-tuning websites for more than 10 years with special emphasis on the Wordpress platform. He has worked on a diverse range of websites including those for internet start-ups, authors, publications, web communities and more; giving Todd a focus on creating web experiences that are intuitive and valuable for visitors.
Todd also has extensive experience working with start-up businesses in the capacity of product manager which gives him a particular sensitivity to users needs. In addition to his work for EcoWatch, Todd is building products and implementing branding for event technology company EventHero.
When not kicking website tires, Todd enjoys playing tennis, hiking and working on home renovation projects.
James W
akefield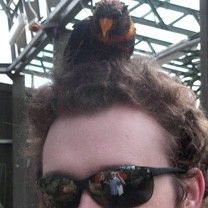 James is EcoWatch's social media intern.
He lives in the UK and is a graduate from the University of Southampton where he studies Environmental Sciences (BSc). After volunteering with Young Friends of the Earth UK, he currently works as a social media officer for the UK charity Woodland Trust. He is also an associate of the Institution of Environmental Sciences.
An avid eco-socialist, he co-runs a blog on Wordpress and can be found on twitter @S0cialEcologist.
EcoWatch Daily Newsletter
Did you know that more than a third of food is wasted or thrown away every year? And that only 25 percent of it would be enough to feed the 795 million undernourished people in the world? That's why today is Stop Food Waste Day, a chance to reflect on what you can do to waste less of the food you buy.
Stop Food Waste Day is an initiative of food service company Compass Group. It was launched first in the U.S, in 2017 and went global the year after, making today it's second worldwide celebration.
Flames and smoke are seen billowing from the roof at Notre-Dame Cathedral on April 15 in Paris, France. Veronique de Viguerie / Getty Images
When Paris's Notre Dame caught fire on April 15, the flames threatened more than eight centuries of culture and history. The fire evoked shock, horror and grief worldwide. While the cathedral burned, French President Emmanuel Macron expressed determination to rebuild what the French regard as a sacred site.
An artist's impression of NASA's InSight lander on Mars. NASA / JPL-CALTECH
Scientists have likely detected a so-called marsquake — an earthquake on Mars — for the first time, The National Aeronautics and Space Administration (NASA) announced on Tuesday.
Hero Images / Getty Images
Across the political aisle, a majority of American parents support teaching climate change in schools even though most teachers currently do not.
By Andrea Germanos
Lawyer and visionary thinker Polly Higgins, who campaigned for ecocide to be internationally recognized as a crime on par with genocide and war crimes, died Sunday at the age of 50.
She had been diagnosed with an aggressive cancer last month and given just weeks to live.
The Anopheles stephensi mosquito, which carries malaria. CDC / Jim Gathany
The world's first malaria vaccine was launched in Malawi on Tuesday, NPR reported. It's an important day in health history. Not only is it the first malaria vaccine, it's the first vaccine to target any human parasite.