Ecuadorians Fight for Justice in Landmark Chevron Trial, Danny Glover Visits Contaminated Rainforest in Support
Nov. 04, 2013 06:38PM EST
Energy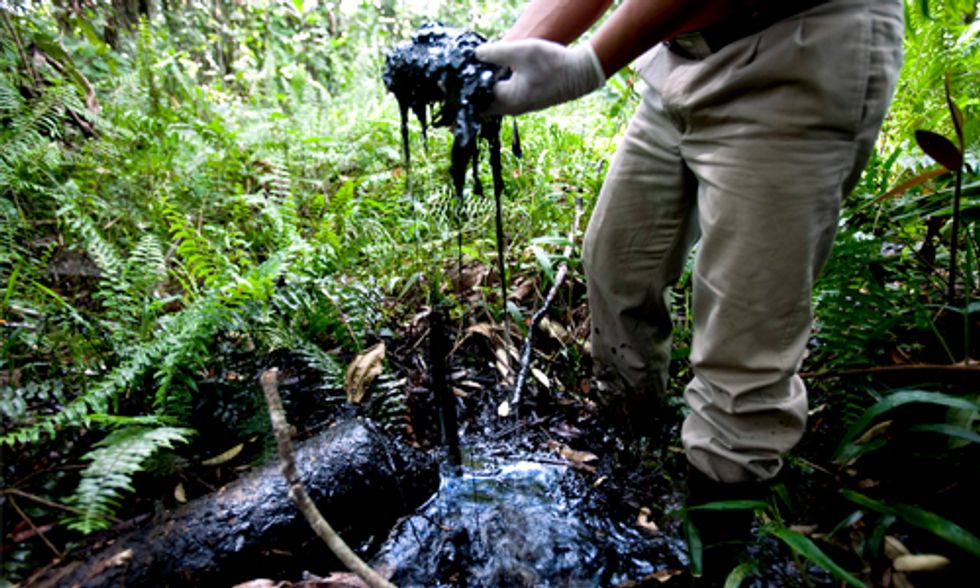 American actor and activist Danny Glover arrived in Ecuador yesterday to visit an area of the Amazon rainforest were the multinational oil giant Chevron operated decades ago, and was sentenced by a local court to pay a multibillion-dollar fine for a massive environmental contamination, according to a CSR Wire press release.
The actor will visit the former oil field Aguarico 4, in the northeastern province of Sucumbios. This oil field was operated exclusively by Texaco until it was abandoned in 1986. In 2001, Chevron acquired Texaco, along with all its liabilities. 
Texaco had operations in Ecuador between 1964 and 1990. During this period, the company deliberately used substandard methods to handle toxic waste derived from oil production. During the Ecuadorian trial, expert findings showed that Chevron poured more than 18 billion gallons of toxic wastewater into unlined pits, which contaminated the soil, underground water, rivers and streams. 
The invitation to Glover and other world leaders stems from a campaign initiated last September by President Rafael Correa, Justice for Ecuador, in reply to Chevron's attempts to discredit the Ecuadorian government's verdict. 
Glover will "submerge his hand in one of the toxic pits that Chevron left in the Ecuadorian Amazon rainforest," said Ecuador's vice president, Jorge Glass, to highlight the environmental damage caused by Chevron and the resulting conditions villagers and farmers have lived with for the past three decades.
Glover, who served as Goodwill Ambassador for the UN Development Program from 1998 to 2004, and is currently serving as UNICEF Ambassador, is in Ecuador just weeks after a visit from Gayle McLaughlin, the mayor of Richmond, CA, according to the press release. The city of Richmond is involved in a legal battle with Chevron over a massive fire in a local Refinery that sent nearly 15,000 people to local hospitals with respiratory problems. 
Last month, human rights advocate Bianca Jagger denounced Chevron and joined a group of Ecuadorians and environmentalists in a rally in front of the Second District Court in New York City, where Chevron is suing rainforest communities it contaminated, according to Amazon Watch. The trial began on Oct. 15, before Judge Lewis Kaplan, who has been accused by the plaintiffs of biased in favor of Chevron.
Visit EcoWatch's ENERGY page for more related news on this topic.
——–

EcoWatch Daily Newsletter
Recent Stories from EcoWatch