This website uses cookies to ensure you get the best experience while browsing it. By clicking 'Got It' you're accepting these terms.
EcoWatch Made Top 12 RebelMouse Sites of 2012
Dec. 31, 2012 02:35PM EST
Energy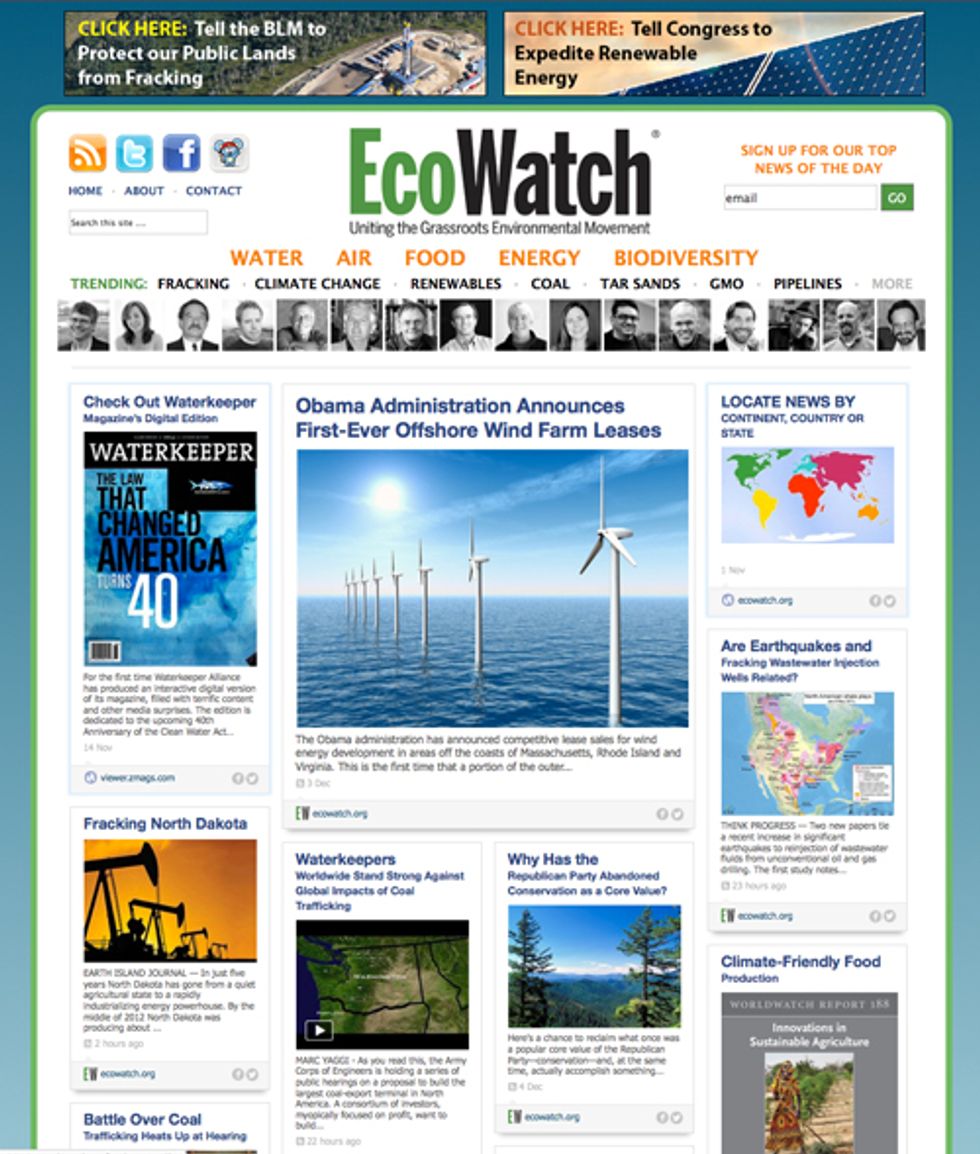 Thanks RebelMouse for choosing EcoWatch as one of your top sites of 2012.
Check out what RebelMouse had to say about their top 12 sites of the year:
Since our beta launch in June, more than 200,000 RebelMouse sites have been created, covering topics ranging from breaking news to fashion to Golden Retrievers to just about everything in between. 
Although we love them all, we choose some of our favorites to highlight as the Top 12 of 2012!
We're looking forward to adding more awesome sites in 2013!
Launching on the RebelMouse platform has helped EcoWatch enhance and accelerate its ability to share content to a broad audience. It has amplified our reach, impact and engagement on the site.
If you don't already have a RebelMouse page, start your year off right by creating one today.
EcoWatch Daily Newsletter
Germany reached an agreement Thursday that will allow it to stop burning coal by 2038.
This photograph shows green photosynthetic cyanobacteria growing and mineralizing in the sand-hydrogel framework. The living material has similar strength to cement-base mortar. College of Engineering and Applied Science at Colorado University Boulder /
EurekAlert!
Cement is a remarkable building material; it's cheap, durable and readily available. However, its production is a leading source of carbon dioxide emissions, coughing up 2.8 gigatons of emissions every year, as Advanced Science News reported.
Internal documents from the Department of Homeland Security reveal that non-violent demonstrators targeting the oil industry were classified as "extremists," with some organization members listed alongside known white supremacists, as The Guardian reported.
An additional 2,100 deaths from fatal injuries may occur in the U.S. every year from a 2 C rise in temperatures, which could have grave implications for global changes associated with the climate crisis.