This website uses cookies to ensure you get the best experience while browsing it. By clicking 'Got It' you're accepting these terms.
Earthquakes + Massive Water Consumption = Consequences of Fracking
Dec. 09, 2014 12:28PM EST
Energy
Ryan Hoecker is a freshman undergraduate student at Duke University pursuing a double major in economics and environmental science and policy. His interest in the environment comes from his many years immersed in nature, specifically hiking and snowboarding in the mountains.
Earthquake! We must be in California, right? Wrong. As of mid-2014, Oklahoma surpassed California in number of 3.0 or higher magnitude earthquakes. How? Scientists are beginning to speculate that hydraulic fracturing, or "fracking," is the cause behind this phenomenon. Currently occurring in more than 25 states, the process uses "massive amounts of water" which "could be responsible for creating a wave of pressure … that triggered the earthquakes."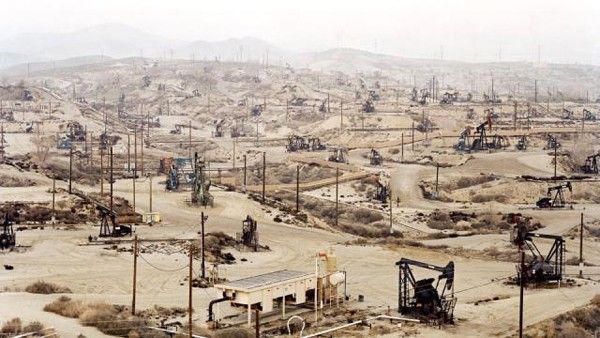 These "frackquakes" are not the only effect this water-intensive practice of retrieving natural gas has on our environment. In recent years, the U.S. Environmental Protection Agency has reported this method to annually deplete between 70-140 billion gallons of water in the U.S. That's equal to the water consumption of approximately eighty 50,000-person cities! So why is such an exhaustive system gaining popularity?
Well, many people are led to believe that it is the "greenest" way to obtain natural resources. And yes, most agree that burning natural gas inherently emits roughly half the amount of greenhouse gases as burning coal (although even that is debatable). But not to worry: fracking more than makes up for it with its contribution to water contamination. With hydraulic fracturing, more than 40,000 chemicals are pushed deep into the Earth where "fluid leak-off … can exceed 70 percent of the injected volume …" Coupled with the overwhelming amounts of liquid necessary to achieve the desired amount of pressure, "frackers" seem to be playing with fire (literally).
The majority of the used water-chemical compounds we do manage to retrieve are infused straight back into the ground. Federal officials continue to insist, however, that such practices have limited risks—accidents are uncommon! But as the British novelist Roald Dahl said, and this may be taken just a bit out of context, "the greatest secrets are always hidden in the most unlikely of places."
A prime example of this occurred earlier this July in Kingfisher, Oklahoma where 480 barrels of fracking-related acid spilled out into an alfalfa field, "nearly enough to fill an Olympic-sized swimming pool." The leaked acid, which was used to clean the wells and stimulate the flow of gas, can now easily infiltrate nearby water supplies—a simple "rainstorm could result in contamination." Although the company will compensate the property's owner for his loss of crops over the next six years, many believe that this is far from sufficient. Accidents such as this leave underground aquifers much more susceptible to pollution, threatening their almost certain use in the future. Even with all of the rules and constraints surrounding this industry, there will always remain the possibility of contamination. There are regulations in place, right?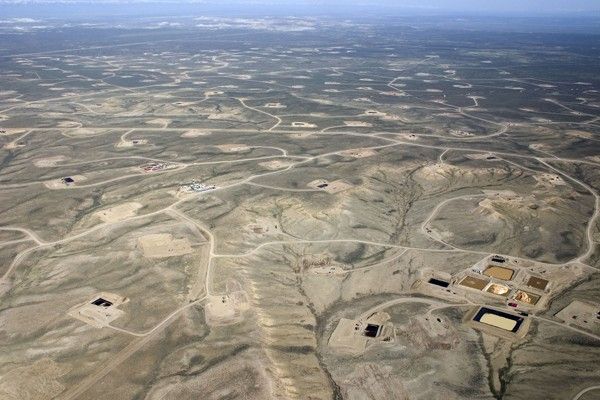 Terrifyingly, no. Because of this industry's rapid expansion, governments are being forced to play policy catch-up. The field of fracking is extremely vulnerable right now, and I implore you to get involved. Do research. Write to your local officials. Voice your opinion. It is becoming increasingly more apparent that there is a limited supply of clean water on this Earth: we must think deeply about how and why it is being put to use, or risk the chance of losing access to it forever.
YOU MIGHT ALSO LIKE:
WATCH: 'Fracking 101′ Narrated by Edward James Olmos
Fracking Linked to Miscarriages, Birth Defects and Infertility
EcoWatch Daily Newsletter
Students gathered at the National Mall in Washington DC, Sept. 20. NRDC
By Jeff Turrentine
Nearly 20 years have passed since the journalist Malcolm Gladwell popularized the term tipping point, in his best-selling book of the same name. The phrase denotes the moment that a certain idea, behavior, or practice catches on exponentially and gains widespread currency throughout a culture. Having transcended its roots in sociological theory, the tipping point is now part of our everyday vernacular. We use it in scientific contexts to describe, for instance, the climatological point of no return that we'll hit if we allow average global temperatures to rise more than 2 degrees Celsius above preindustrial levels. But we also use it to describe everything from resistance movements to the disenchantment of hockey fans when their team is on a losing streak.
samael334 / iStock / Getty Images
Berries are small, soft, round fruit of various colors — mainly blue, red, or purple.
A glacier is seen in the Kenai Mountains on Sept. 6, near Primrose, Alaska. Scientists from the U.S. Geological Survey have been studying the glaciers in the area since 1966 and their studies show that the warming climate has resulted in sustained glacial mass loss as melting outpaced the accumulation of new snow and ice. Joe Raedle / Getty Images
By Mark Mancini
On Aug. 18, Iceland held a funeral for the first glacier lost to climate change. The deceased party was Okjökull, a historic body of ice that covered 14.6 square miles (38 square kilometers) in the Icelandic Highlands at the turn of the 20th century. But its glory days are long gone. In 2014, having dwindled to less than 1/15 its former size, Okjökull lost its status as an official glacier.
Members of Chicago Democratic Socialists of America table at the Logan Square Farmers Market on Aug. 18. Alex Schwartz
By Alex Schwartz
Among the many vendors at the Logan Square Farmers Market on Aug. 18 sat three young people peddling neither organic vegetables, gourmet cheese nor handmade crafts. Instead, they offered liberation from capitalism.
Hackney primary school students went to the Town Hall on May 24 in London after school to protest about the climate emergency. Jenny Matthews / In Pictures / Getty Images
Bird watching in the U.S. may be a lot harder than it once was, since bird populations are dropping off in droves, according to a new study.
Amazon CEO Jeff Bezos announces the co-founding of The Climate Pledge at the National Press Club on Sept. 19 in Washington, DC. Paul Morigi / Getty Images for Amazon
The day before over 1,500 Amazon.com employees planned a walkout to participate in today's global climate strike, CEO Jeff Bezos unveiled a sweeping plan for the retail and media giant to be carbon neutral by 2040, 10 years ahead of the Paris agreement schedule.