'Earth Focus' Talks to Filmmakers About Restoring Our Rivers
Jun. 13, 2014 08:30AM EST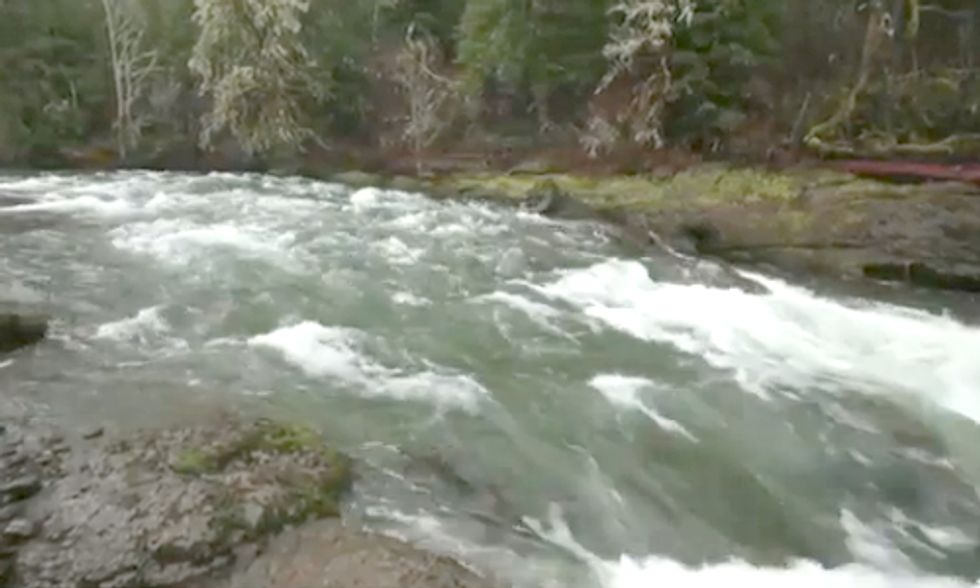 There are 3.5 million miles of rivers in the U.S.—enough to circle the planet 140 times.
Given that fact, we ought to figure out how to revitalize and conserve our rivers.
That's the focus of an upcoming documentary, Willamette Futures, by filmmaker Jeremy Monroe. It centers on the efforts to restore he watersheds of Oregon's largest river system, the Willamette.
In this episode of Earth Focus, Monroe talks about how the efforts to restore the Willamette are emblematic of a much bigger movement going on across the country.
The episode also features a look at writer George Wolfe's act of civil disobedience—leading a kayaking expedition down the Los Angeles River six years ago. That expedition sought to have EPA declare the river navigable so that it could gain protection under the Clean Water Act. It's also the center of Thea Mercouffer's 2012 film, Rock the Boat.
James Redford and Mark Decena are also featured, discussing their film Watershed: Exploring a New Water Ethic for the New West.
EARTH FOCUS airs every Thursday at 9 p.m. ET (6 p.m. PT) on Link TV—channel 375 on DIRECTV and channel 9410 on DISH Network. Episodes are also available to watch online at linktv.org/earthfocus.
EcoWatch Daily Newsletter
Related Articles from EcoWatch