This website uses cookies to ensure you get the best experience while browsing it. By clicking 'Got It' you're accepting these terms.


The best of EcoWatch, right in your inbox. Sign up for our email newsletter!
Early Puberty in Girls—What's behind the Trend?
Apr. 03, 2012 12:00PM EST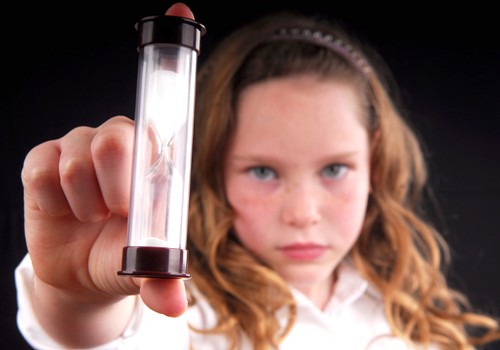 By Mike Schade
On Sunday, the NY Times Magazine ran a fascinating yet disturbing story about a growing trend—young girls going through puberty, way before their time. In the story, the Times explores how early puberty is effecting girls and their families across the country, and what parents, doctors and scientists are doing to address this troubling issue.
Here at the Center for Health, Environment & Justice (CHEJ), we're particularly interested in the question of whether there is a link between early puberty in girls and exposure to toxic chemicals. The Times Magazine explores this and found:
"In addition, animal studies show that the exposure to some environmental chemicals can cause bodies to mature early. Of particular concern are endocrine-disrupters, like "xeno-estrogens" or estrogen mimics. These compounds behave like steroid hormones and can alter puberty timing."
The Falling Age of Puberty
A few years ago, ecologist and author Sandra Steingraber authored a noteworthy report for the Breast Cancer Fund, The Falling Age of Puberty, What We Know, What We Need to Know. The report, the first comprehensive review of the literature on the timing of puberty, found:
"Girls today get their first periods, on average, a few months earlier than did girls 40 year ago, but they get their breasts one to two years earlier. Over the course of a few decades, the childhoods of U.S. girls have been significantly shortened.
"What does this mean for girls today and their health in the future? We know that early puberty is a known risk factor for breast cancer and other mental and physical health problems. We need to better understand what's causing early puberty so that we can protect the health of our children now and as they age."
The role that endocrine disrupting chemicals like dioxin and phthalates may play is very complex. The Advocates Guide to the report, notes that:
"We know that endocrine-disrupting chemicals are a possible cause of early puberty but we also know that exposure to these chemicals in utero or early in life can also lead to low birth weight and obesity, which are themselves possible causes of early puberty."
The report is a must read for anyone concerned about this pressing public health and social issue.
Early Puberty and Phthalates—Is there a Connection?
While the NY Times story discusses some of the science examining exposure to BPA, not much attention is paid to another endocrine disrupting class of chemicals—phthalates, which have also been linked to early puberty in girls. More than 90 percent of all phthalates are used in PVC plastic products, like those found in our nation's schools. Studies have found young girls face some of the highest phthalate exposures.
A landmark study published by researchers from Puerto Rico found:
"Premature breast development (thelarche) is the growth of mammary tissue in girls younger than 8 years of age without other manifestations of puberty. Puerto Rico has the highest known incidence of premature thelarche ever reported. In the last two decades since this serious public health anomaly has been observed, no explanation for this phenomenon has been found. Some organic pollutants, including pesticides and some plasticizers, can disrupt normal sexual development in wildlife, and many of these have been widely used in Puerto Rico… The phthalates that we identified have been classified as endocrine disruptors. This study suggests a possible association between plasticizers with known estrogenic and antiandrogenic activity and the cause of premature breast development in a human female population."
Another study published in 2009 also found a link between early breast development and phthalate exposure among girls in Taiwan.
While these studies did not find causation, they certainly raise a whole lot of questions about the role phthalates may possibly play in early puberty among girls today.
Other studies have found a link between phthalate exposure and obesity, which is a prime suspect in the early puberty mystery. Dioxins and organotins, both of which are also released by PVC plastics, have also been linked to obesity.
We'll be sure to be following this issue and the science around it in the months and years to come.
What do you think about this issue, and whether chemicals released by plastics may possibly be a cause?
For more information, click here.
EcoWatch Daily Newsletter
Aerial view of the explosion site of a chemical factory on March 22 in Yancheng, Jiangsu Province of China. Caixin Media / VCG / Getty Images)
At least 47 people have died in an explosion at a plant in Yancheng, China Thursday run by a chemical company with a history of environmental violations, Sky News reported.
A fishmonger in Elmina, a fishing port in the Central Region of Ghana. Environmental Justice Foundation
By Daisy Brickhill
Each morning, men living in fishing communities along Ghana's coastline push off in search of the day's catch. But when the boats come back to shore, it's the women who take over.
Pexels
By Sam Nickerson
Links between excess sugar in your diet and disease have been well-documented, but new research by Harvard's School of Public Health might make you even more wary of that next soda: it could increase your risk of an early death.
The study, published this week in the American Heart Association's journal Circulation, found that drinking one or two sugar-sweetened beverages (SSBs) each day — like sodas or sports drinks — increases risk of an early death by 14 percent.
Tyson Foods is recalling approximately 69,093 pounds of frozen chicken strips because they may have been contaminated with pieces of metal, the U.S. Department of Agriculture (USDA) Food Safety and Inspection Service (FSIS) announced Thursday.
The affected products were fully-cooked "Buffalo Style" and "Crispy" chicken strips with a "use by" date of Nov. 30, 2019 and an establishment number of "P-7221" on the back of the package.
"FSIS is concerned that some product may be in consumers' freezers," the recall notice said. "Consumers who have purchased these products are urged not to consume them. These products should be thrown away or returned to the place of purchase."
Environmental exposure to pesticides, both before birth and during the first year of life, has been linked to an increased risk of developing autism spectrum disorder, according to the largest epidemiological study to date on the connection.
The study, published Wednesday in BMJ, found that pregnant women who lived within 2,000 meters (approximately 1.2 miles) of a highly-sprayed agricultural area in California had children who were 10 to 16 percent more likely to develop autism and 30 percent more likely to develop severe autism that impacted their intellectual ability. If the children were exposed to pesticides during their first year of life, the risk they would develop autism went up to 50 percent.
The ExxonMobil Torrance Refinery in Torrance, California.
waltarrrr / Flickr
ExxonMobil could be the second company after Monsanto to lose lobbying access to members of European Parliament after it failed to turn up to a hearing Thursday into whether or not the oil giant knowingly spread false information about climate change.
The call to ban the company was submitted by Green Member of European Parliament (MEP) Molly Scott Cato and should be decided in a vote in late April, The Guardian reported.
Bernie Sanders holds his first presidential campaign rally at Brooklyn College on March 02 in Brooklyn, New York. Kena Betancur / VIEWpress / Corbis. Getty Images
Bernie Sanders has become the first contender in the crowded 2020 Democratic presidential primary field to pledge to offset all of the greenhouse gas emissions released by campaign travel, The Huffington Post reported Thursday.