Early Puberty in Girls—What's behind the Trend?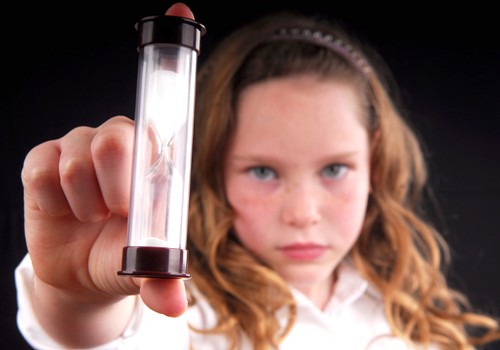 By Mike Schade
On Sunday, the NY Times Magazine ran a fascinating yet disturbing story about a growing trend—young girls going through puberty, way before their time. In the story, the Times explores how early puberty is effecting girls and their families across the country, and what parents, doctors and scientists are doing to address this troubling issue.
Here at the Center for Health, Environment & Justice (CHEJ), we're particularly interested in the question of whether there is a link between early puberty in girls and exposure to toxic chemicals. The Times Magazine explores this and found:
"In addition, animal studies show that the exposure to some environmental chemicals can cause bodies to mature early. Of particular concern are endocrine-disrupters, like "xeno-estrogens" or estrogen mimics. These compounds behave like steroid hormones and can alter puberty timing."
The Falling Age of Puberty
A few years ago, ecologist and author Sandra Steingraber authored a noteworthy report for the Breast Cancer Fund, The Falling Age of Puberty, What We Know, What We Need to Know. The report, the first comprehensive review of the literature on the timing of puberty, found:
"Girls today get their first periods, on average, a few months earlier than did girls 40 year ago, but they get their breasts one to two years earlier. Over the course of a few decades, the childhoods of U.S. girls have been significantly shortened.
"What does this mean for girls today and their health in the future? We know that early puberty is a known risk factor for breast cancer and other mental and physical health problems. We need to better understand what's causing early puberty so that we can protect the health of our children now and as they age."
The role that endocrine disrupting chemicals like dioxin and phthalates may play is very complex. The Advocates Guide to the report, notes that:
"We know that endocrine-disrupting chemicals are a possible cause of early puberty but we also know that exposure to these chemicals in utero or early in life can also lead to low birth weight and obesity, which are themselves possible causes of early puberty."
The report is a must read for anyone concerned about this pressing public health and social issue.
Early Puberty and Phthalates—Is there a Connection?
While the NY Times story discusses some of the science examining exposure to BPA, not much attention is paid to another endocrine disrupting class of chemicals—phthalates, which have also been linked to early puberty in girls. More than 90 percent of all phthalates are used in PVC plastic products, like those found in our nation's schools. Studies have found young girls face some of the highest phthalate exposures.
A landmark study published by researchers from Puerto Rico found:
"Premature breast development (thelarche) is the growth of mammary tissue in girls younger than 8 years of age without other manifestations of puberty. Puerto Rico has the highest known incidence of premature thelarche ever reported. In the last two decades since this serious public health anomaly has been observed, no explanation for this phenomenon has been found. Some organic pollutants, including pesticides and some plasticizers, can disrupt normal sexual development in wildlife, and many of these have been widely used in Puerto Rico… The phthalates that we identified have been classified as endocrine disruptors. This study suggests a possible association between plasticizers with known estrogenic and antiandrogenic activity and the cause of premature breast development in a human female population."
Another study published in 2009 also found a link between early breast development and phthalate exposure among girls in Taiwan.
While these studies did not find causation, they certainly raise a whole lot of questions about the role phthalates may possibly play in early puberty among girls today.
Other studies have found a link between phthalate exposure and obesity, which is a prime suspect in the early puberty mystery. Dioxins and organotins, both of which are also released by PVC plastics, have also been linked to obesity.
We'll be sure to be following this issue and the science around it in the months and years to come.
What do you think about this issue, and whether chemicals released by plastics may possibly be a cause?
For more information, click here.
Laurie Woolever
By James O'Hare
There are 20 million people in the world facing famine in South Sudan, Somalia, Nigeria and Yemen. In developed nations, too, people go hungry. Venezuela, for instance, is enduring food insecurity on a national level as a result of economic crisis and political corruption. In the U.S., the land of supposed excess, 12.7 percent of households were food insecure in 2015, meaning they didn't know where their next meal would come from.
Keep reading...
Show less
Melwater, Greenland ice sheet. Diane Tuft
Artists are taking the climate crisis into frame and the results are emotional, beautiful and stirring.
So you've seen the best climate change cartoons and shared them with your friends. You've showed your family the infographics on climate change and health, infographics on how the grid works and infographics about clean, renewable energy. You've even forwarded these official National Oceanic and Atmospheric Administration graphs that explain the 10 clear indicators of climate change to your colleagues at the office.
Keep reading...
Show less
May. 27, 2017 01:11PM EST
As the Trump administration moves full speed ahead on boosting the oil and fossil fuel industry, opposition to increased pipeline construction is cropping up in different communities around the country.
Keep reading...
Show less
May. 27, 2017 01:02PM EST
Minke whale stranding near Havergate Island in Suffolk. MCGA.
By Simon Evans
Last Saturday, two dead whales washed up on the coast of Suffolk, in eastern England, and a third was spotted floating at sea.
What happened next illustrates how news can spread and evolve into misinformation, when reported by journalists rushing to publish before confirming basic facts or sourcing their own quotes.
Keep reading...
Show less
May. 27, 2017 01:22PM EST
By Monica Amarelo and Paul Pestano
Sun safety is a crucial part of any outdoor activity for kids, and sunscreen can help protect children's skin from harmful ultraviolet rays. Kids often get sunburned when they're outside unprotected for longer than expected. Parents need to plan ahead and keep sun protection handy in their cars or bags.
Keep reading...
Show less
May. 27, 2017 01:02PM EST
By Joe McCarthy
A lot of people take part in community clean-up efforts—spending a Saturday morning picking up litter in a park, mowing an overgrown field or painting a fence.
Keep reading...
Show less
May. 26, 2017 03:22PM EST
Rink Glacier in western Greenland, with a meltwater lake visible center. NASA/OIB
Scientists have had their eyes on Greenland as its iconic glaciers have begun disappearing due to a warming climate. But, what they didn't expect to see was a whole new type of melting.
Keep reading...
Show less
May. 26, 2017 03:40PM EST
A coalition of conservation groups and others announced Thursday that a historic number of comments and petitions of support have been submitted to the U.S. Department of the Interior in support of Bears Ears National Monument. Despite the entirely inadequate 15-day comment period ending on May 26, more than 685,000 comments in support of Bears Ears National Monument have been collected.
Keep reading...
Show less


Get EcoWatch in your inbox