This website uses cookies to ensure you get the best experience while browsing it. By clicking 'Got It' you're accepting these terms.
Early Puberty in Girls—What's behind the Trend?
Apr. 03, 2012 12:00PM EST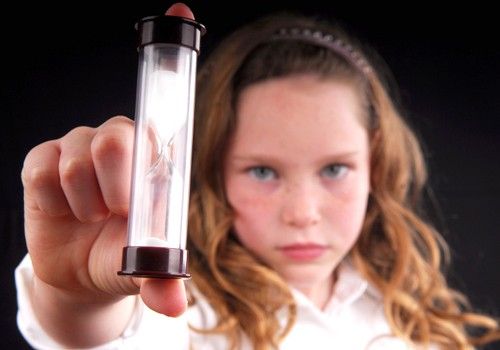 By Mike Schade
On Sunday, the NY Times Magazine ran a fascinating yet disturbing story about a growing trend—young girls going through puberty, way before their time. In the story, the Times explores how early puberty is effecting girls and their families across the country, and what parents, doctors and scientists are doing to address this troubling issue.
Here at the Center for Health, Environment & Justice (CHEJ), we're particularly interested in the question of whether there is a link between early puberty in girls and exposure to toxic chemicals. The Times Magazine explores this and found:
"In addition, animal studies show that the exposure to some environmental chemicals can cause bodies to mature early. Of particular concern are endocrine-disrupters, like "xeno-estrogens" or estrogen mimics. These compounds behave like steroid hormones and can alter puberty timing."
The Falling Age of Puberty
A few years ago, ecologist and author Sandra Steingraber authored a noteworthy report for the Breast Cancer Fund, The Falling Age of Puberty, What We Know, What We Need to Know. The report, the first comprehensive review of the literature on the timing of puberty, found:
"Girls today get their first periods, on average, a few months earlier than did girls 40 year ago, but they get their breasts one to two years earlier. Over the course of a few decades, the childhoods of U.S. girls have been significantly shortened.
"What does this mean for girls today and their health in the future? We know that early puberty is a known risk factor for breast cancer and other mental and physical health problems. We need to better understand what's causing early puberty so that we can protect the health of our children now and as they age."
The role that endocrine disrupting chemicals like dioxin and phthalates may play is very complex. The Advocates Guide to the report, notes that:
"We know that endocrine-disrupting chemicals are a possible cause of early puberty but we also know that exposure to these chemicals in utero or early in life can also lead to low birth weight and obesity, which are themselves possible causes of early puberty."
The report is a must read for anyone concerned about this pressing public health and social issue.
Early Puberty and Phthalates—Is there a Connection?
While the NY Times story discusses some of the science examining exposure to BPA, not much attention is paid to another endocrine disrupting class of chemicals—phthalates, which have also been linked to early puberty in girls. More than 90 percent of all phthalates are used in PVC plastic products, like those found in our nation's schools. Studies have found young girls face some of the highest phthalate exposures.
A landmark study published by researchers from Puerto Rico found:
"Premature breast development (thelarche) is the growth of mammary tissue in girls younger than 8 years of age without other manifestations of puberty. Puerto Rico has the highest known incidence of premature thelarche ever reported. In the last two decades since this serious public health anomaly has been observed, no explanation for this phenomenon has been found. Some organic pollutants, including pesticides and some plasticizers, can disrupt normal sexual development in wildlife, and many of these have been widely used in Puerto Rico… The phthalates that we identified have been classified as endocrine disruptors. This study suggests a possible association between plasticizers with known estrogenic and antiandrogenic activity and the cause of premature breast development in a human female population."
Another study published in 2009 also found a link between early breast development and phthalate exposure among girls in Taiwan.
While these studies did not find causation, they certainly raise a whole lot of questions about the role phthalates may possibly play in early puberty among girls today.
Other studies have found a link between phthalate exposure and obesity, which is a prime suspect in the early puberty mystery. Dioxins and organotins, both of which are also released by PVC plastics, have also been linked to obesity.
We'll be sure to be following this issue and the science around it in the months and years to come.
What do you think about this issue, and whether chemicals released by plastics may possibly be a cause?
For more information, click here.
EcoWatch Daily Newsletter
Bird watching in the U.S. may be a lot harder than it once was, since bird populations are dropping off in droves, according to a new study.
Amazon CEO Jeff Bezos announces the co-founding of The Climate Pledge at the National Press Club on Sept. 19 in Washington, DC. Paul Morigi / Getty Images for Amazon
The day before over 1,500 Amazon.com employees planned a walkout to participate in today's global climate strike, CEO Jeff Bezos unveiled a sweeping plan for the retail and media giant to be carbon neutral by 2040, 10 years ahead of the Paris agreement schedule.
For the past seven years, the Anishinaabe people have been facing the largest tar sands pipeline project in North America. We still are. In these dying moments of the fossil fuel industry, Water Protectors stand, prepared for yet another battle for the water, wild rice and future of all. We face Enbridge, the largest pipeline company in North America, and the third largest corporation in Canada. We face it unafraid and eyes wide open, for indeed we see the future.
The climate crisis often intensifies systems of oppression. Rieko Honma / Stone / Getty Images Plus
By Mara Dolan
We see the effects of the climate crisis all around us in hurricanes, droughts, wildfires, and rising sea levels, but our proximity to these things, and how deeply our lives are changed by them, are not the same for everyone. Frontline groups have been leading the fight for environmental and climate justice for centuries and understand the critical connections between the climate crisis and racial justice, economic justice, migrant justice, and gender justice. Our personal experiences with climate change are shaped by our experiences with race, gender, and class, as the climate crisis often intensifies these systems of oppression.

Lana Del Rey: "call her Doris Doomsday." Darren Gerrish / BFC / Getty Images Entertainment
By Emer McHugh
Popular music has, and always will be, informed by the political and social contexts from which it emerges.
It was early in the morning last Thursday, and Jonathan Butler was standing on the Fred Hartman Bridge, helping 11 fellow Greenpeace activists rappel down and suspend themselves over the Houston Ship Channel. The protesters dangled in the air most of the day, shutting down a part of one of the country's largest ports for oil.
By C.J. Polychroniou
Climate change is by far the most serious crisis facing the world today. At stake is the future of civilization as we know it. Yet, both public awareness and government action lag way behind what's needed to avert a climate change catastrophe. In the interview below, Noam Chomsky and Robert Pollin discuss the challenges ahead and what needs to be done.
Food manufacturer General Mills issued a voluntary recall of more than 600,000 pounds, or about 120,000 bags, of Gold Medal Unbleached All Purpose Flour this week after a sample tested positive for a bacteria strain known to cause illness.