This website uses cookies to ensure you get the best experience while browsing it. By clicking 'Got It' you're accepting these terms.
Dumping Waste into the Ground Is a Shaky Solution
Jul. 05, 2012 12:14PM EST
Climate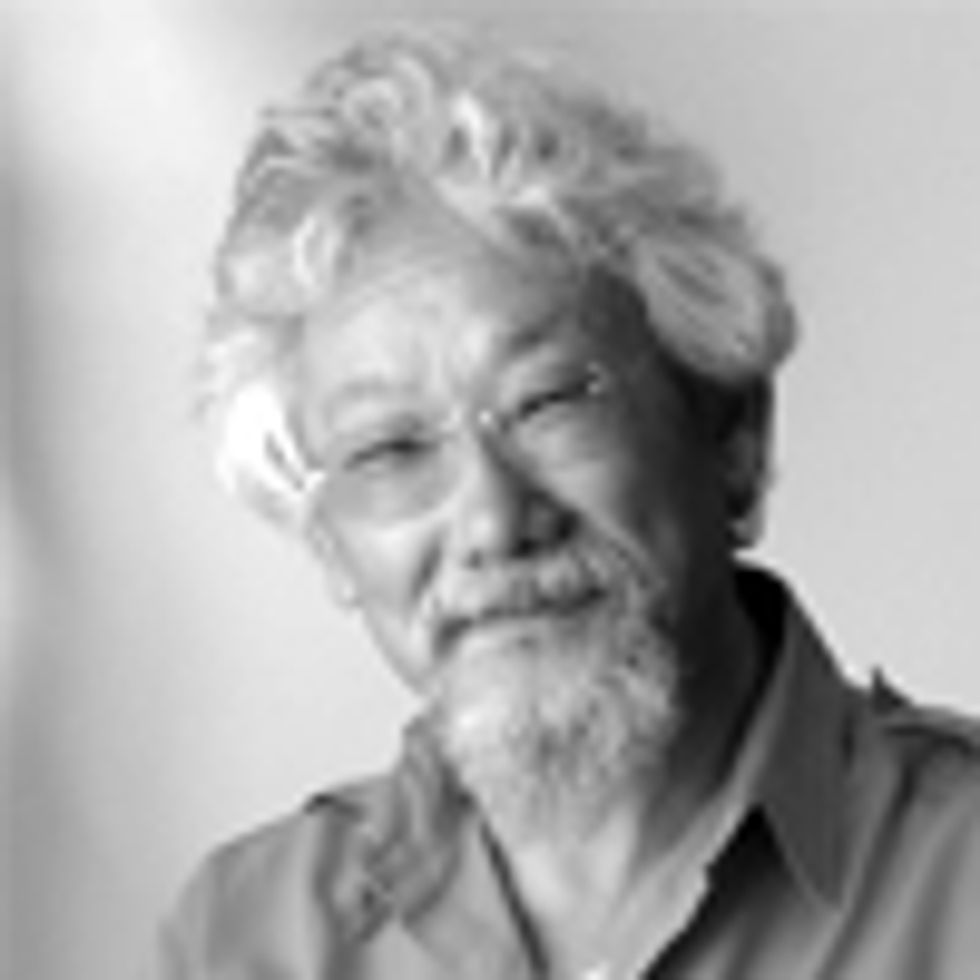 What can we do with wastes from our industrial pursuits—from fossil fuel extraction, agriculture, chemical and pharmaceutical manufacturing? We've been spewing lots of it into the air, but that isn't a good plan. Carbon dioxide, ozone, mercury and other emissions harm human health and contribute to global warming and holes in the ozone layer. We've dumped it into the oceans. But that compromises marine life that billions of people rely on for food.
We could bury it: Out of sight, out of mind. But we're learning that hiding it below our feet isn't the best solution, either. Several scientific reports have called into question everything from injection wells to carbon capture and storage. The latter is a key component of the federal and Alberta governments' climate change strategies and budgets.
According to a recent study, little is known about leaks from the 680,000 waste and injection sites in the U.S., but structural failures are common. That's not surprising when you consider that close to 130-trillion litres of toxic liquids have been pumped underground there over the past several decades. ProPublica, an investigative journalism website, reports that "the idea that injection is safe rests on science that has not kept pace with reality, and on oversight that doesn't always work."
Researchers say wells often leak, contaminating groundwater and sending waste and toxic chemicals to the surface. According to ProPublica, "From late 2007 to late 2010, one well integrity violation was issued for every six deep injection wells examined—more than 17,000 violations nationally. More than 7,000 wells showed signs that their walls were leaking. Records also show wells are frequently operated in violation of safety regulations and under conditions that greatly increase the risk of fluid leakage and the threat of water contamination."
Carbon capture and storage is another plan to hide our industrial wastes underground—in this case the carbon dioxide from operations like coal-fired power plants and tar sands that would otherwise be sent into the atmosphere, contributing to global warming. The federal and Alberta governments have pinned much of their climate change mitigation hopes on the strategy, ponying up close to $3 billion to test the technology.
One early venture ended in failure when the main company behind it pulled out. The Alberta and federal governments had committed close to $800 million for the $1.4 billion joint project between TransAlta, Capital Power and Enbridge, which would have taken carbon from a coal-fired power plant west of Edmonton and either stored it underground or injected it into wells to recover oil. Even with generous government support, TransAlta spokespeople said the market for carbon sales and the price of emissions reductions were not good enough to justify going ahead and that the plan didn't make economic sense without a federal price on carbon through a cap-and-trade system or carbon tax.
The economic difficulties with carbon capture aren't the only challenge. The U.S. National Research Council concluded that storing carbon underground can trigger earthquakes. And researchers at California's Stanford University say that could fracture surrounding rocks, allowing carbon to escape. A Greenpeace report notes that the technology, which has yet to be proven effective on a large scale, is energy-intensive, expensive, unlikely to get emissions down quickly enough to avoid dangerous climate change and undermines funding and research into cleaner energy solutions.
In Alberta, taxpayers are on the hook for any problems that might arise once the carbon has been stored. By law, the Alberta government assumes liability for any maintenance, cleanup or other costs. That the industry demanded this provision makes one question its confidence in the safety and reliability of the technology.
On top of all that, we don't really know what effect pumping millions of tonnes of CO2 into the ground will have on bacteria and other organisms below the surface.
We need to consider many solutions to deal with waste, pollution and global warming, but not risky and expensive schemes that serve only to enable our continued addiction to fossil fuels. Our best bet is to reduce waste and emissions. And rather than dumping money into schemes like carbon capture and storage, we should invest in renewable energy.
Visit EcoWatch's ENERGY page for more related news on this topic.
 
EcoWatch Daily Newsletter
The Ernest N. Morial Convention Center in New Orleans, Louisiana has been converted to a 1,000-bed field hospital for coronavirus patients to alleviate stress on local hospitals. Chris Graythen / Getty Images
An area in Louisiana whose predominantly black and brown residents are hard-hit by health problems from industry overdevelopment is experiencing one of the highest death rates from coronavirus of any county in the United States.
A woman lies in bed with the flu. marka/Universal Images Group via Getty Images
A central player in the fight against the novel coronavirus is our immune system. It protects us against the invader and can even be helpful for its therapy. But sometimes it can turn against us.
Several flower species, including the orchid, can recover quickly from severe injury, scientists have found. cunfek / iStock / Getty Images Plus
Calling someone a delicate flower may not sting like it used to, according to new research. Scientists have found that many delicate flowers are actually remarkably hearty and able to bounce back from severe injury.
A Boeing 727 flies over approach lights with a trail of black-smoke from the engines on April 9, 2018. aviation-images.com / Universal Images Group via Getty Images
With global air travel at a near standstill, the airline industry is looking to rewrite the rules it agreed to tackle global emissions. The Guardian reports that the airline is billing it as a matter of survival, while environmental activists are accusing the industry of trying to dodge their obligations.
A National Guard member works on election day at a polling location on April 7, 2020 in Madison, Wisconsin. Andy Manis / Getty Images.
ByJulia Baumel
The outbreak of COVID-19 across the U.S. has touched every facet of our society, and our democracy has been no exception.