Drought-Stricken Texas Fracks Its Way to Water Shortages
Aug. 20, 2013 11:20AM EST
Energy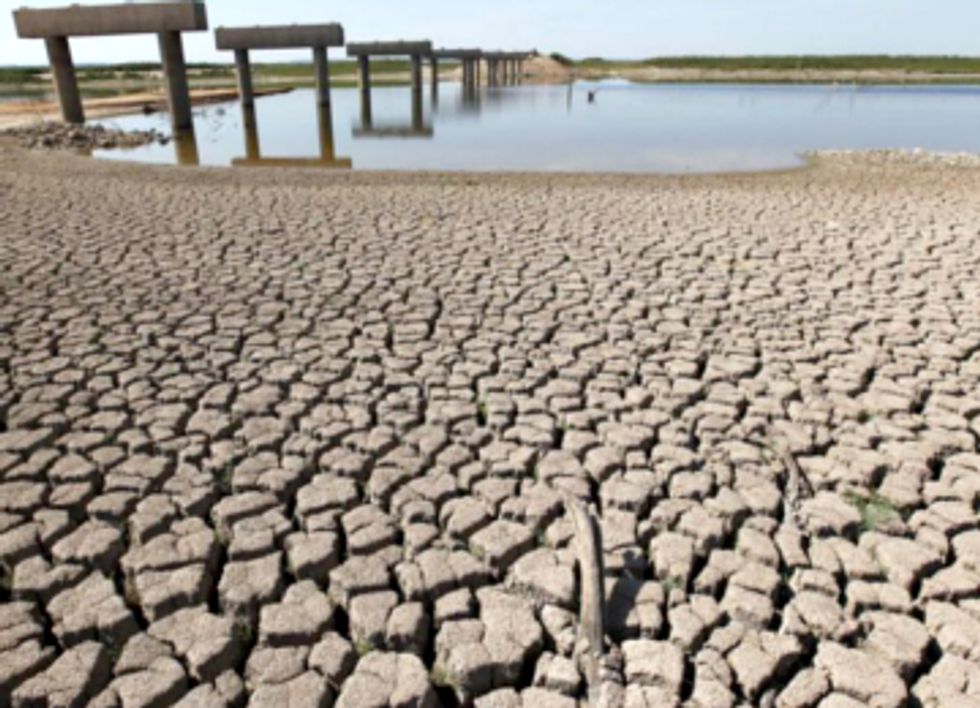 By Laura Beans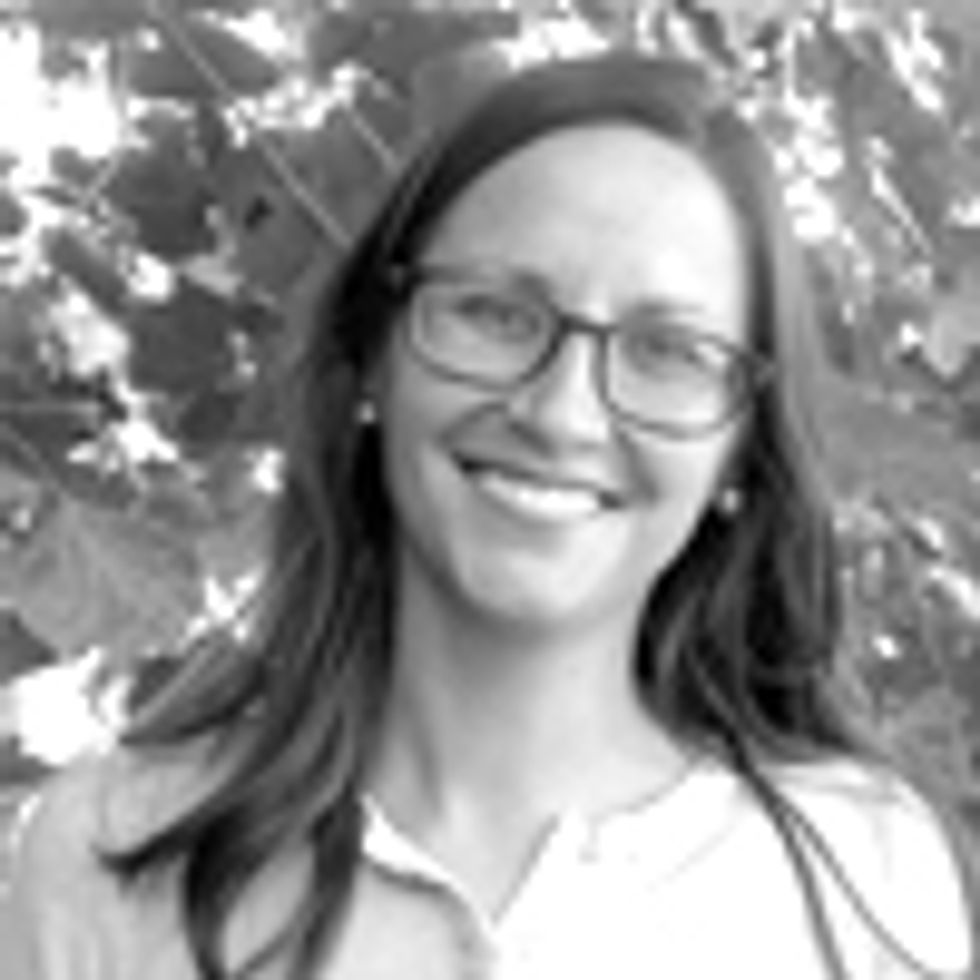 The southwestern U.S. has been experiencing escalating heatwaves, crippling drought conditions and large swaths of wildfires this year, all hastened by climate change. In unison, these conditions are exacerbating each other and creating chaos, complete with water shortages and evacuations.
With above normal temperatures and below normal precipitation, according to the National Weather Service's July 25 update, the majority of the state of Texas is in the midst of severe (D2) to exceptional (D4) drought conditions, with little relief forecasted to ease the plight of residents, agriculture and industry. Ranchers are experiencing pasture degradation, farmers are losing crops and communities are faced with water restrictions.
Last week, MSNBC's Melissa Harris Perry featured the small town of Barnhart, TX, where the demand for water for fracking was so high, the entire town was sucked dry for days on end. Texas is now building more than 60 miles of pipeline to supply water to Barnhart because of the demands of fracking.
A recent article in The Guardian delves further into the plight of the Lonestar State. Texas has a long history of recurring drought, but under climate change, the Southwest has been experiencing record-breaking heatwaves, further drying out the soil and speeding the evaporation of water in lakes and reservoirs. Decades of water overuse paired with three year long drought and now the oil industry's demands on water for fracking are running down reservoirs and underground aquifers.
"The day that we ran out of water I turned on my faucet and nothing was there and at that moment I knew the whole of Barnhart was down the tubes," said Beverly McGuire, a 35-year resident, blinking back tears. "I went: 'dear God help us.' That was the first thought that came to mind."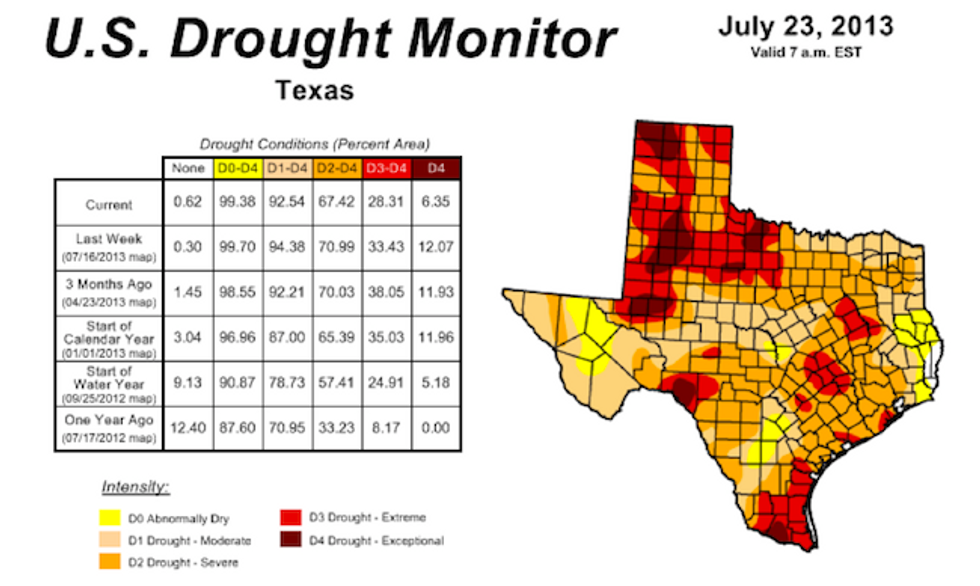 The process of fracking injects huge amounts of water laced with chemicals deep underground to extract oil or natural gas reserves, previously unreachable. In some regions water usage from fracking can be upwards of 25 percent—two to 10 million gallons per well, per frack, and each well has the potential to be fracked more than once.
Jesse Coleman, from Greenpeace recently wrote that, the water that gets pumped underground is purposefully laced with carcinogenic chemicals to create frack fluid, most of which stays in the well—locked underground and out of the hydrological cycle forever. But what comes back to the surface, called "flowback," is heavily contaminated by the chemical mixtures that comprise the frack fluid, as well as dissolved salts and heavy metals from deep within the Earth. This flowback can make its way back into the hydrological cycle, though industry claims they can make the water safe for consumption through processing at wastewater treatment plants.
As drought rages on, the people of Texas are getting desperate. "We've got to get floods. We've got to get a hurricane to move up in our country and just saturate everything to replenish the aquifer," said Buck Owens, a rancher who, in a good year, could run up to 500 cattle and 8,000 goats. Now he's down to a few hundred goats.
The Guardian reports that contractors drilled 104 water wells on Owen's leased land, to supply the oil companies.
"When the water is gone—that's it," concluded Owen. "We're gone."
Visit EcoWatch's FRACKING page for more related news on this topic.
——–
EcoWatch Daily Newsletter