Drilling Threat Spurs 'Water Is Life' Mobilization
Feb. 02, 2012 08:00AM EST
Energy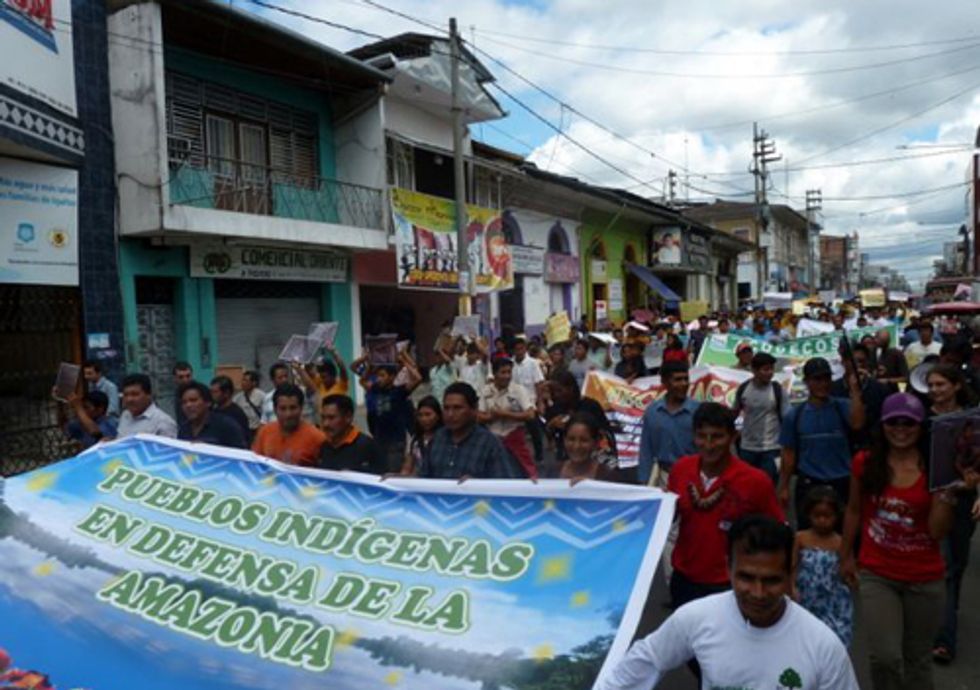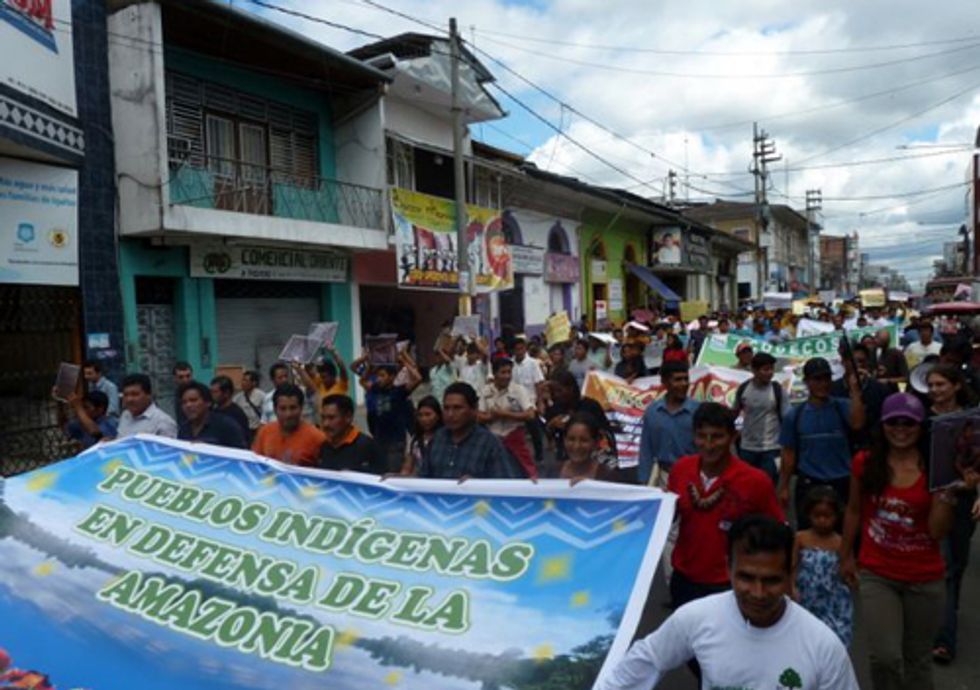 On Feb. 1, hundreds of residents from the Amazonian city of Iquitos in Peru converged on the streets to defend their human right to clean water and denounce ConocoPhillips, Gran Tierra and Talisman Energy, who plan to drill for oil next to the Nanay River. The Nanay provides 95 percent of the drinking water for the city of 500,000 people.
The Iquitos mobilization, spurred by the regional federation Organization of Indigenous Peoples of the Eastern Amazon (OPRIO), launched at 3 p.m. from the Plaza 28 de Julio in central Iquitos under a banner reading "Water is Life!"
Students from universities across Iquitos as well as civil rights groups stood together with their indigenous brothers and sisters who have struggled for more than 40 years as a result of the contamination from oil production in Loreto.
"We join in solidarity with the struggles and mobilizations taking place throughout the country in defense of water, life and the rights of indigenous peoples to self-determination," OPRIO officials said.
"Just as our brothers from the coast and from the Andes suffer from negative impacts from mining, we the Amazonian indigenous peoples suffer from the abusive presence and contaminating activities of oil companies…which has contaminated our fish, our streams, our lakes, our lands, and the water that gives us life," continued OPRIO.
The organizers, representing more than two dozen indigenous federations from throughout the Peruvian Amazon, say the contamination has caused illnesses, deaths, and "converted us into the trash dump of oil companies," while bringing "development" only to the oil companies themselves.
To learn more, see also:
For more information, click here.
EcoWatch Daily Newsletter
Related Articles from EcoWatch
Recent Stories from EcoWatch