Dr. Oz Advocates GMO-Labeling, Discusses Dangers of Genetically-Engineered Food
Feb. 18, 2014 03:04PM EST
Food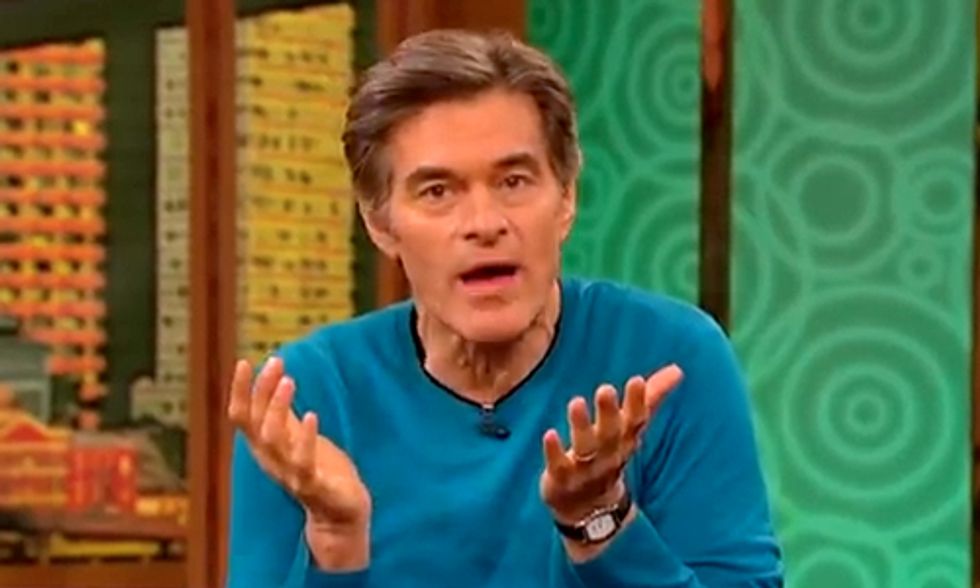 Nearly 70 percent of the food available for purchase at supermarkets contains GMOs (genetically modified organisms), which equates to about two million GMO food products for sale, according to the Dr. Oz Show.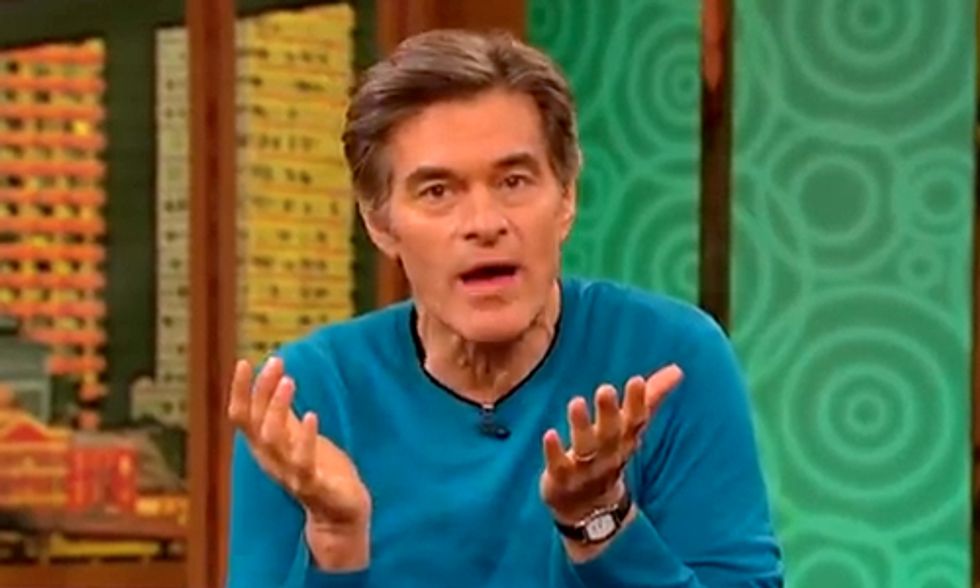 The food industry claims these GMOs help create bigger, less expensive crops that are more immune to plant diseases, and the Food and Drug Administration and the Grocery Manufacturing Association have stated GMO foods are safe, said Oz.
However, millions of people disagree and are fighting for something the food industry is spending millions to prevent—the labeling of each and every GMO food product.
Sixty-four countries (about two-thirds of the world's population) have approved GMO labeling, and the Grocery Manufacturers Association is now working with Congress on a federal GMO-labeling solution.
Critics say consumers have the right to know which products contain GMOs since the pesticide-resistant crops that produce the food they buy have typically been doused and coated in hazardous, bug-killing chemicals.
Over time, insects have adapted to the pesticides, which have led to an exponential use of these chemicals that are known to cause brain, reproductive and hormonal complications. 
"Over the last decade, the amount of pesticides that we have used has jumped from about one million pounds a year to close to 100 million pounds a year," said Oz.
How to spot GMO foods
The best ways to avoid GMO foods is to buy organic and look for products that bear the "Non-GMO Project Verified seal."
The stickers found on fruits and vegetables can clarify whether or not the food has been genetically engineered. If the sticker contains a five-digit code starting with the number "9," then it's usually non-GMO, but if the label features a four-digit number, then it typically contains GMO, said Oz.
Also, it's good to avoid questionable food products that contain corn, soy or papaya and their derivatives, said Scott Faber, a Dr. Oz Show guest and representative of the Environmental Working Group.
Visit EcoWatch's FOOD and GMO pages for more related news on this topic.

EcoWatch Daily Newsletter