This website uses cookies to ensure you get the best experience while browsing it. By clicking 'Got It' you're accepting these terms.
Dr. Mark Hyman: Why Vegetable Oils Should Not Be Part of Your Diet
Feb. 02, 2016 12:32PM EST

"Dr. Hyman, I grew up in a house where we used vegetable oil every day to cook with," writes this week's house call. "My mom still uses these oils and I'm trying to convince her to switch to coconut or olive oil. Any advice?"
We were all trained that vegetable oils were good and butter was bad. We were told, even by government and medical associations, to use more vegetable, seed and bean oils (like soybean, corn, safflower, canola). Chances are, this reader's mom (like most of us) was convinced by the government and food industries that vegetable oils are safe to use as a heart-healthy alternative over traditional saturated fats.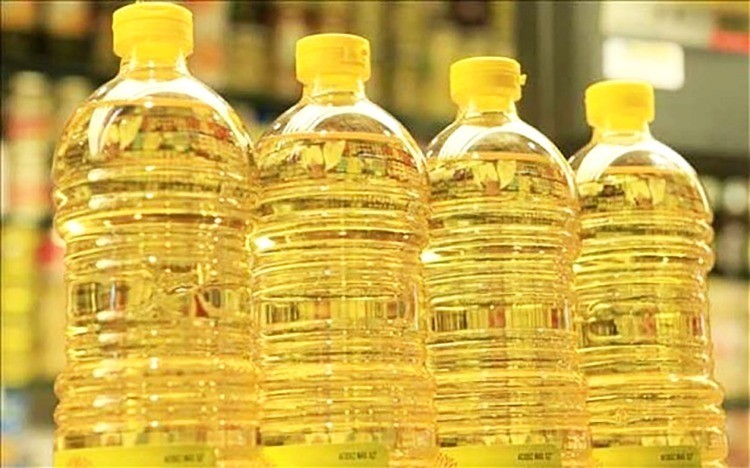 We were told that traditional fats like butter, lard and coconut oil caused high cholesterol and clogged arteries, leading to heart disease. Experts advised us to avoid saturated fat and eat more polyunsaturated fatty acids (PUFAs), especially omega 6 fats.
These are the so-called "vegetable" oils many of us grew up on. Found at your typical grocery store, these clear, tasteless, highly refined and processed oils include corn, soybean, canola, safflower and sunflower oils. 
These highly unstable, highly inflammatory oils were given a gigantic push by advisory groups we trusted, including the American Heart Association, the National Education Cholesterol Program, the National Institutes of Health and even our government's own dietary guidelines. Many well-respected scientists and our doctors told us to stop using saturated fats and use the polyunsaturated fats instead.
Turns out they were completely wrong.
Why Vegetable Oils Should Not Be Part of Your Diet
In a 2010 review at Tufts University, Dr. Dariush Mozaffarian concluded there is a clear benefit from cutting out saturated fats and increasing our intake of PUFAs. However in 2014, the very same scientist reviewed all of the literature again. This meta-analysis, which reviewed 72 studies, found no benefit to reducing saturated fats or increasing PUFAs, except for omega 3 fats.
Is it any wonder we are so confused? If the experts can't even agree and they change their perspective every few years, what are the rest of us to do?
Let me cut through this confusion. The very idea that vegetable oils are better than saturated fats (like butter and lard) comes from the belief that they lower total and LDL cholesterol, so they presumably reduce our overall risk of heart disease.
Following this type of advice means swapping out butter, meat and lard for vegetable oils including corn, soybean, sunflower, canola and safflower oils, which are all omega 6-rich, inflammatory polyunsaturated fats.
Yet if we look at human history, we consumed much more omega 3 fats and much less omega 6 fats than we currently do, since wild foods are very rich in omega 3 fats. The main source of omega 3's today is fish, yet wild game and wild plants, which are very high in omega 3s, used to be a much bigger part of our diet.
Wild meat and grass-fed beef contain about 7 times as much omega 3 fats as industrially raised animals, which have almost none. Virtually all of the beef and animal products your great grandparents ate were pasture-raised, organic, grass-fed and contained no hormones or antibiotics. There was simply no other kind of meat to eat.
Introducing refined oils into our diet and moving away from grass-fed and wild animals increased our omega 6 fat intake. Corn, soy, cottonseed and canola oils skyrocketed, while omega 3 fats have dramatically declined. In that surge, many Americans sadly became deficient in these essential omega 3 fats.
Omega 6 fats not only fuel your body's inflammatory pathways, but also reduce availability of anti-inflammatory omega 3 fats in your tissues, resulting in more inflammation.
In other words, omega 6 fats undo any benefit eating omega 3s would normally give you. They also reduce conversion of plant-based omega 3 fats (called alpha-linolenic acid or ALA) into the active forms of omega 3s called EPA and DHA by about 40 percent.
Consuming too many omega 6 fats also increases the likelihood of inflammatory diseases and links to mental illness, suicide and homicide. In fact, studies have shown a connection of mental with inflammation in the brain.
Dr. Joseph Hibbeln from the National Institutes of Health has researched the impact of omega 6  and omega 3 fats on our health. He explains that over-consuming omega 6 fats and under-consuming omega 3 fats significantly increases:
Metabolic syndrome or pre-diabetes
Inflammatory bowel syndrome
Macular degeneration (eye damage and blindness)
As you can see, a diet high in omega 6 fats is not ideal for optimal health. We can't blame ourselves for this catastrophe. Most of us were taught to use these refined oils at a young age.  Unfortunately, this has resulted in the worst epidemic of chronic disease in history, with global explosions of heart disease, type 2 diabetes and obesity (or what I call diabesity) and cancer.
Bottom line: We've got to move away from these inflammatory fats.
What Fats and Oils Should You Eat?
What types of oils and fats should we choose that protect our heart and brain and reduce inflammation? I prefer traditional fats, such as:
Extra-virgin, cold-pressed, organic coconut oil—my personal favorite because it is excellent cell fuel, is highly anti-inflammatory and may help with improving your

cholesterol

panel
Extra-virgin, cold-pressed, organic olive oil
Nuts—walnuts, almonds, pecans, macadamia; not peanuts
Fatty fish—sardines, mackerel, herring and wild salmon—that are rich in omega 3 fats
My upcoming book, Eat Fat, Get Thin, uproots the lies we've been told about oils and fats, defining which foods cause disease and illness. I've created a plan that helps you achieve optimal health while providing you with studies and research to prove that certain foods, which have been long demonized, do belong in our diet.
YOU MIGHT ALSO LIKE
11 Reasons Why You Should Eat More Bananas
What You Should Eat to Balance Your pH and Alkalize Your Body
13 Herbs and Spices That Will Reduce Inflammation in Your Body
The first member of the giant tortoise species Chelonoidis phantasticus to be seen in more than 100 years. RODRIGO BUENDIA / AFP / Getty Images
A rare species of giant tortoise, feared extinct for more than 100 years, was sighted on the Galápagos island of Fernandina Sunday, the Ecuadorian government announced.
Elena Pueyo / Moment / Getty Images
Opinions on coffee vary greatly—some consider it healthy and energizing, while others claim it's addictive and harmful.
Morning fog over a boreal forest in Alaska. Alan Majchrowicz / Stockbyte / Getty Images
By Jennifer Skene and Shelley Vinyard
For most people, toilet paper only becomes an issue when it unexpectedly runs out. Otherwise, it's cheap and it's convenient, something we don't need to think twice about. But toilet paper's ubiquity and low sticker price belie a much, much higher cost: it is taking a dramatic and irreversible toll on the Canadian boreal forest, and our global climate. As a new report from NRDC and Stand.earth outlines, when you flush that toilet paper, chances are you are flushing away part of a majestic, old-growth tree ripped from the ground, and destined for the drain. This is why NRDC is calling on Procter & Gamble, the manufacturer of Charmin, to end this wasteful and destructive practice by changing the way it makes its toilet paper through solutions that other companies have already embraced.
Cycling advocates set up "ghost bikes," like this one in Brooklyn, in memory of bikers killed in traffic.
Nick Gray
/
CC BY-SA
By John Rennie Short
As cities strive to improve the quality of life for their residents, many are working to promote walking and biking. Such policies make sense, since they can, in the long run, lead to less traffic, cleaner air and healthier people. But the results aren't all positive, especially in the short to medium term.
smodj / iStock / Getty Images Plus
By Pete Stauffer
For those of us who love the coast, the negative impacts of offshore oil drilling are obvious. Offshore drilling has a proven track record of polluting the ocean, damaging coastal economies and threatening a way of life enjoyed by millions of people. Yet, the oil and gas industry—and the elected officials who prioritize them over the public interest—would like you to believe that offshore drilling is somehow a safe and necessary practice.