Don't Let Fracking Boom Destroy PA State Forests
Jun. 26, 2014 09:07AM EST
Energy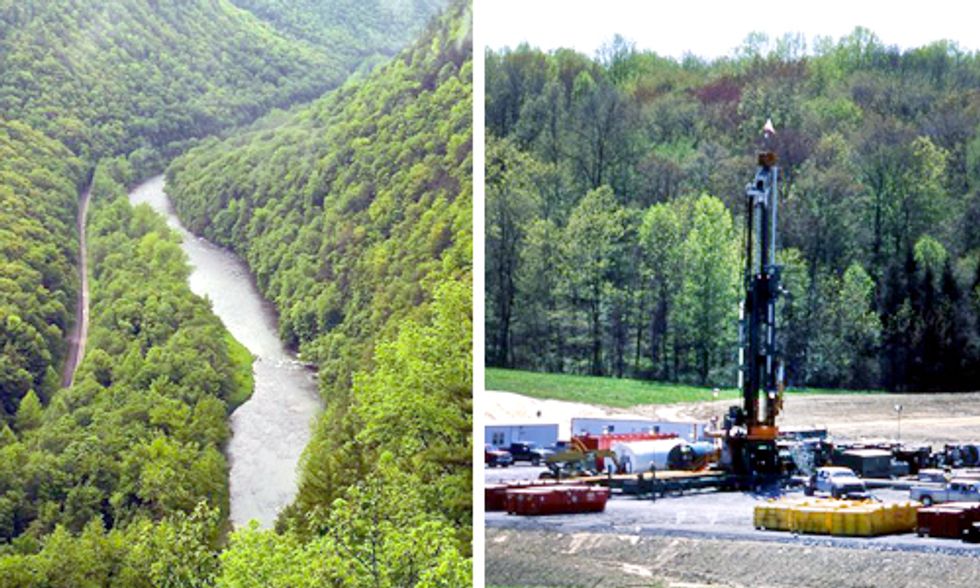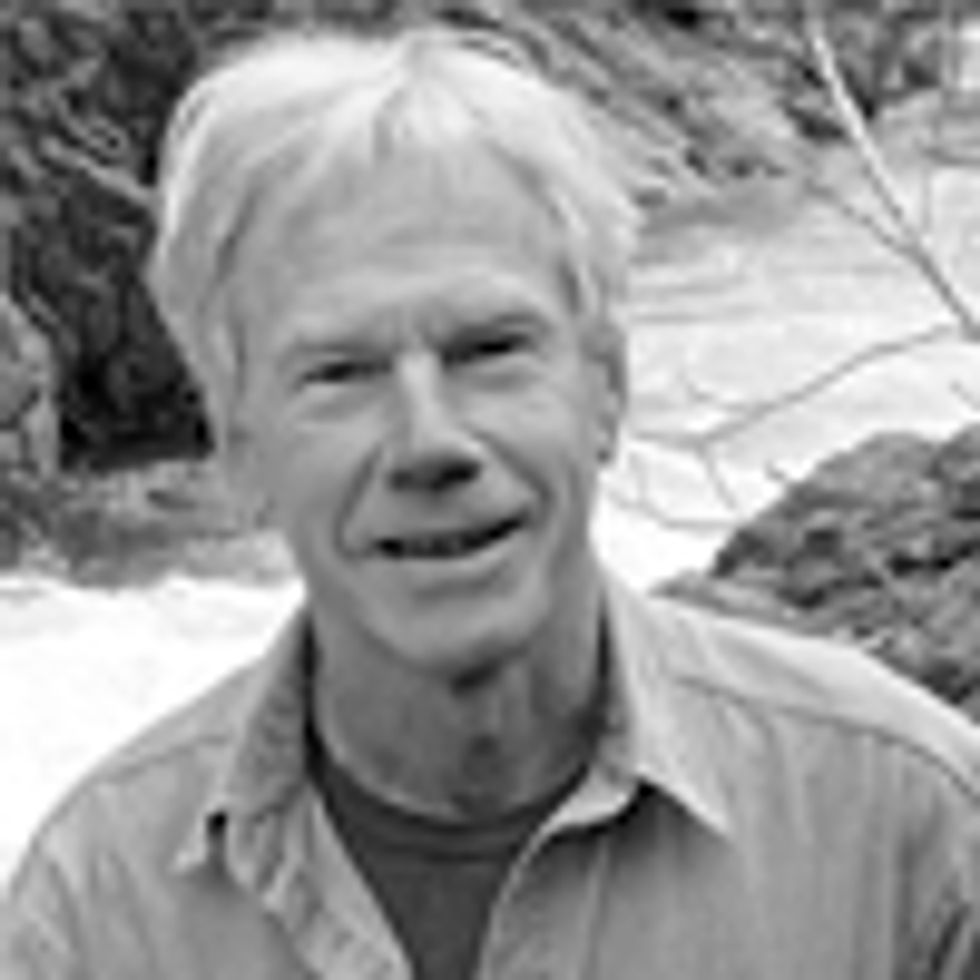 William Penn named our state Sylvania for its unbroken woodlands. Every Pennsylvanian learns this as a kid. But just seven percent of our terrain of 29 million acres exists as state forests or parks—a remnant of nature where the forests were intended to stay, and where public, rather than private use, was to prevail. At least that was the idea at their founding, and in careful management up until recent years. 
Growing up near Pittsburgh, I found welcome refuge in the state forests and parks. The land around me had otherwise been built up, plowed over, or blasted out for strip mines. Over time, I discovered that many other Pennsylvanians found this refuge as well; we said we were "going to the mountains," but we really meant that we were going to the state forests or parks­—public land owned by us all. A highlight of these trips was Cook Forest, where I soon realized that the big trees covered only a few dozen acres spared from a once-seamless expanse of cathedral groves that had systematically been clearcut across Pennsylvania's 300-mile length. Considering Cook Forest's popularity, drawing people from three states just to see a few acres of big trees, it seemed unconscionable that so little had been set aside. How could our forefathers have been so short-sighted?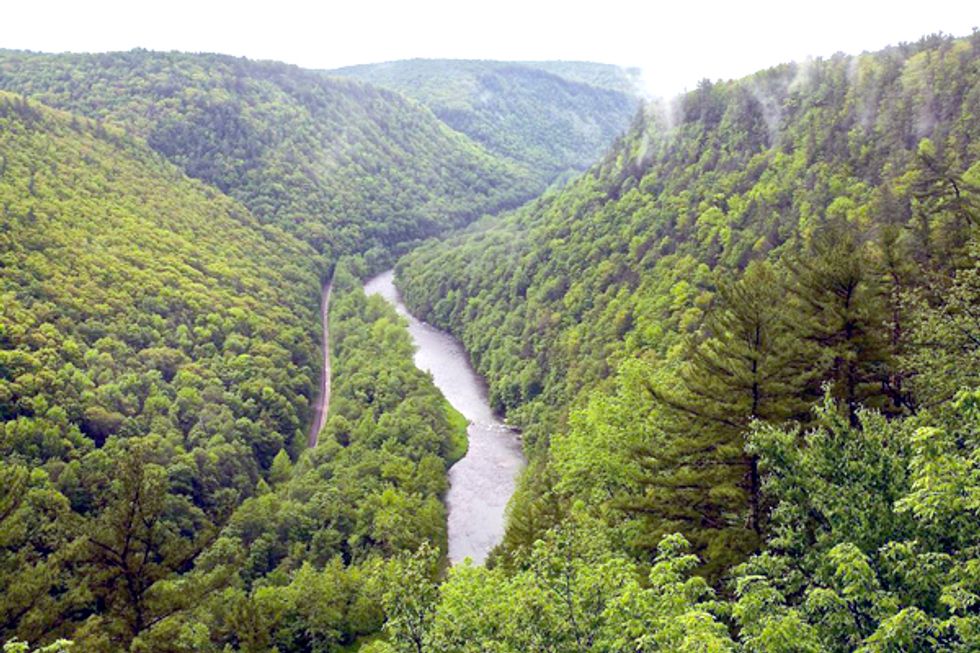 Then the era of strip mining was upon us, and after the invoices piled up for hundreds of millions of taxpayer dollars to pay for the problems and pollution that poorly regulated mining had created, it seemed inconceivable that we could have allowed so much to be ruined in a brief cycle of boom and bust. We learned that it was manifestly more difficult to fix a landscape once it had been broken than it was to care for it properly in the first place. And we learned to be more careful about the rapid liquidation of natural wealth. Or did we?
Much of the state is underlain by Marcellus shale—heavily tapped today for natural gas through hydraulic fracturing, or "fracking"—the pressure-pumping of water, a stew of chemicals and sand into deep underground cavities to fracture rock strata. This allows gas supplies—along with the toxic water that's pumped in—to be extracted.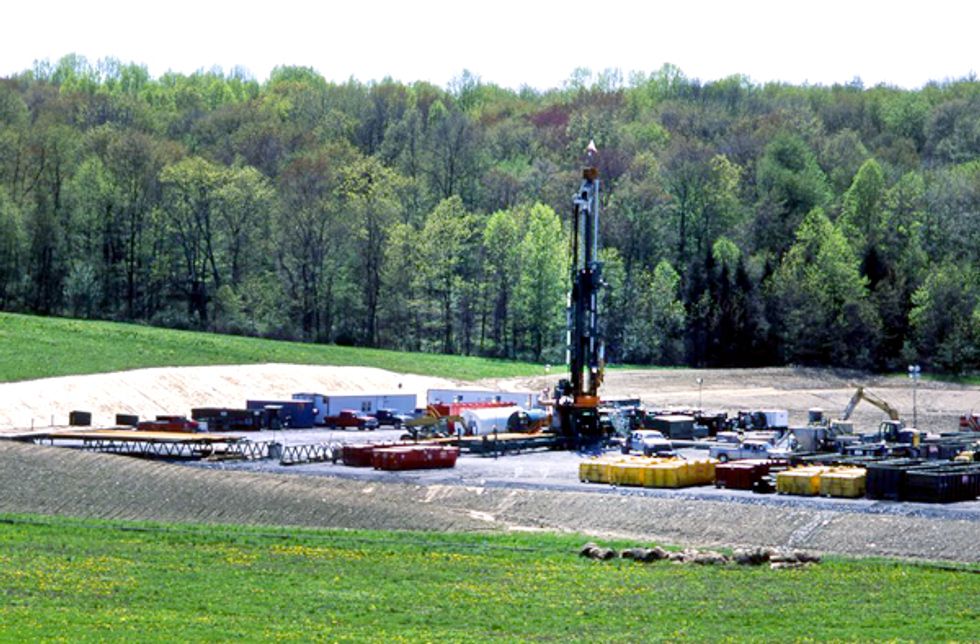 The process has been criticized for its contamination of drinking-water wells, 24-7 noise, thousands of miles of new roads scraped out of our forests and fields, caravans of trucks in what had been Penn's Wood's most remote enclaves, and dependence on "water buffaloes." These bulky front-yard tanks filled by trucks are now used to replace once-pristine well-water, which had been the health and pride of rural residents. Now they drink out of a plastic tank, like so many cattle stranded in a hot pasture. Lease agreements with the gas industry often bar the people affected by this plight from complaining.
In a shocking affront to public respect and disclosure, the industry refuses to tell even our state regulatory agencies the names of the chemicals that can become unwelcome cocktails in the water that people drink. All this has become business-as-usual across much of the Commonwealth's 93 percent that's mostly private land.
But what about the other seven percent—my cherished refuge of old?
Far from the sanctuary or common-wealth that one might expect, our state forests have 962 permitted wells with projections of another 3,000 by 2040. The Department of Conservation and Natural Resources leased 74,000 acres of state forests to the gas industry in 2008, then recommended a halt to the practice, but the Governor ordered that another 80,000 acres be leased. The total state forest area potentially subject to gas development is nearly 700,000 acres—a third of the total. 
Furthermore, roads to the wells, and the water withdrawn from streams, plus the pollution that escapes, all affect vast areas beyond what's immediately under lease. "Fragmentation" of wildlife habitat and open space results from chopping previously protected acreage into isolated pieces—as if you dissected all the rooms of your house and moved each to a separate outdoor shed and still tried to call it a "house." Furthermore, income from the gas leases was intended, by law, to go to the Department of Conservation and Natural Resources, but that money has been hijacked for the general fund, leaving our dedicated public land stewards handicapped to deal with the inevitable problems that result. 
Seeking to fix what it can of this badly broken system, the Pennsylvania Environmental Defense Foundation has filed suit against the governor. The non-profit group claims violations of Article 1, Section 27 of the State Constitution. With great fanfare, in 1971 this edict guaranteed that "The people have a right to clean air, pure water, and to the preservation of the natural, scenic, historic and esthetic values of the environment... As trustee of these resources, the Commonwealth shall conserve and maintain them for the benefit of all the people." The governor is responsible to uphold those rights. 
It will be difficult to undo the damage of the past, but the foundation reasonably argues that the expansion of poorly regulated public land leasing should be stopped, and that revenues should be returned to the agency that's stuck with the problems now being created.
Have we learned anything from the cutting of virtually all of Penn's Woods? From the unreclaimed strip mines that marred our mountains and required us all to pay the price? The record of fracking, so far, says that we haven't. But the slow wheels of justice will tell if the Constitution requires otherwise. 
If Pennsylvanians have a birthright to the Sylvania that our benevolent founder so perceptively named, then our state forests should not just be drilling pads for the fracking of our future. 
Tim Palmer is the author of Rivers of Pennsylvania and Youghiogheny: Appalachian River, plus twenty other books. He grew up in western Pennsylvania and worked for ten years as a land use planner in Lycoming County, where fracking is now widespread.
EcoWatch Daily Newsletter
Recent Stories from EcoWatch