This website uses cookies to ensure you get the best experience while browsing it. By clicking 'Got It' you're accepting these terms.
Domestic Fuels Protection Act Will Protect Industry, not Consumers
Apr. 19, 2012 10:00AM EST
Energy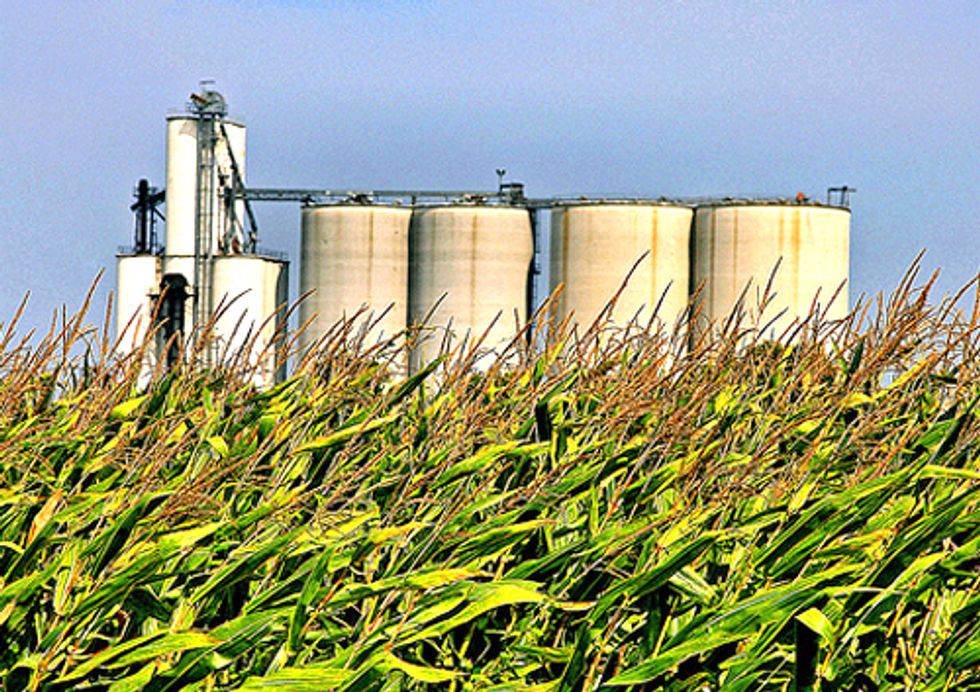 The Domestic Fuels Protection Act of 2012 (H.R. 4345) and its companion bill, the Domestic Fuels Act of 2012 (S.2264) would create a broad exemption from liability for a number of favored interests—fuel producers, engine manufacturers and retailers of virtually all transportation fuels and fuel additives such as gasoline blended with 15 percent ethanol, or E15.
"The ethanol industry's push for these bills is a glaring admission that E15 is a faulty product," said Sheila Karpf, a legislative and policy analyst at the Environmental Working Group (EWG). "Rather than creating a better fuel, the ethanol industry wants consumers and taxpayers to foot the bill for any harms caused by E15."
These bills, the subject of today's House Energy and Commerce Committee hearing, would undermine state consumer protection laws, immunize makers of defective fuel products and shield owners and operators of leaking underground storage tanks from legal action.
The U.S. Environmental Protection Agency agreed last year to increase gasoline's ethanol content by 50 percent. That decision will result in numerous problems that jeopardize public health and the environment, including damage to older vehicles and engines, leaks from underground storage tanks, and drinking water contamination.
As a cautionary tale, consider the U.S. experience with methyl tertiary-butyl ether (MTBE), a fuel additive that caused leaks in underground storage tanks across the country, resulting in serious water pollution. After this hazard was exposed, 25 states banned MTBE as a fuel additive.
As drafted, the bills to be discussed today would extend liability protection for damages caused not only by ethanol, but also by other transportation fuels and fuel additives such as MTBE.
EWG, Friends of the Earth, Greenpeace, Our Children's Earth Foundation and Natural Resources Defense Council have sent a letter to congressional lawmakers opposing this legislation.
For more information, click here.
EcoWatch Daily Newsletter
A new study shows that half of all Arctic warming and corresponding sea-loss during the late 20th century was caused by ozone-depleting substances. Here, icebergs discharged from Greenland's Jakobshavn Glacier. Kevin Krajick / Earth Institute /
EurekAlert!
The world awakened to the hole in the ozone layer in 1985, which scientists attributed it to ozone depleting substances. Two years later, in Montreal, the world agreed to ban the halogen compounds causing the massive hole over Antarctica. Research now shows that those chemicals didn't just cut a hole in the ozone layer, they also warmed up the Arctic.
Diane Wilson holds up a bag full of nurdles she collected from one of Formosa's outfall areas on Jan. 15. Julie Dermansky / DeSmogBlog
On the afternoon of Jan. 15, activist Diane Wilson kicked off a San Antonio Estuary Waterkeeper meeting on the side of the road across from a Formosa plastics manufacturing plant in Point Comfort, Texas.
After Wilson and the waterkeeper successfully sued Formosa in 2017, the company agreed to no longer release even one of the tiny plastic pellets known as nurdles into the region's waterways. The group of volunteers had assembled that day to check whether the plant was still discharging these raw materials of plastics manufacturing.
Malaysian Environment Minister Yeo Bee Yin (front 2nd L) and officials inspect a container containing plastic waste shipment on Jan. 20, 2020 before sending back to the countries of origin. AFP via Getty Images
The Southeast Asian country Malaysia has sent 150 shipping containers packed with plastic waste back to 13 wealthy countries, putting the world on notice that it will not be the world's garbage dump, as CNN reported. The countries receiving their trash back include the United States, the United Kingdom, France and Canada.
Trump leaves after delivering a speech at the Congress Centre during the World Economic Forum annual meeting in Davos on Jan. 21, 2020. JIM WATSON / AFP via Getty Images