This website uses cookies to ensure you get the best experience while browsing it. By clicking 'Got It' you're accepting these terms.
Domestic Fuels Protection Act Will Protect Industry, not Consumers
Apr. 19, 2012 10:00AM EST
Energy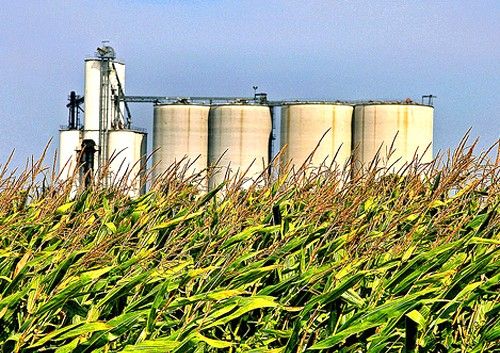 The Domestic Fuels Protection Act of 2012 (H.R. 4345) and its companion bill, the Domestic Fuels Act of 2012 (S.2264) would create a broad exemption from liability for a number of favored interests—fuel producers, engine manufacturers and retailers of virtually all transportation fuels and fuel additives such as gasoline blended with 15 percent ethanol, or E15.
"The ethanol industry's push for these bills is a glaring admission that E15 is a faulty product," said Sheila Karpf, a legislative and policy analyst at the Environmental Working Group (EWG). "Rather than creating a better fuel, the ethanol industry wants consumers and taxpayers to foot the bill for any harms caused by E15."
These bills, the subject of today's House Energy and Commerce Committee hearing, would undermine state consumer protection laws, immunize makers of defective fuel products and shield owners and operators of leaking underground storage tanks from legal action.
The U.S. Environmental Protection Agency agreed last year to increase gasoline's ethanol content by 50 percent. That decision will result in numerous problems that jeopardize public health and the environment, including damage to older vehicles and engines, leaks from underground storage tanks, and drinking water contamination.
As a cautionary tale, consider the U.S. experience with methyl tertiary-butyl ether (MTBE), a fuel additive that caused leaks in underground storage tanks across the country, resulting in serious water pollution. After this hazard was exposed, 25 states banned MTBE as a fuel additive.
As drafted, the bills to be discussed today would extend liability protection for damages caused not only by ethanol, but also by other transportation fuels and fuel additives such as MTBE.
EWG, Friends of the Earth, Greenpeace, Our Children's Earth Foundation and Natural Resources Defense Council have sent a letter to congressional lawmakers opposing this legislation.
For more information, click here.
EcoWatch Daily Newsletter
People carry children on a flooded street in Almoradi, Spain on Sept. 13. JOSE JORDAN / AFP / Getty Images
Large food companies are following in the footsteps of fast-food restaurants such as Burger King and KFC by offering meat alternatives. Getty Images
By Elizabeth Pratt
Hormel, Kellogg's, and Kroger are among the large companies now planning to offer "fake meat" products at grocery stores.
Experts say the trend toward plant-based meats coincides with consumers' desires to eat less meat.
However, experts urge consumers to closely check package labels as a product isn't necessarily healthy just because it's described as plant-based.
In grocery stores and fast-food outlets around the U.S., a revolution is taking place.
Colombia rainforest. Marcel Oosterwijk / CC BY-SA 2.0
Many of us think of the Amazon as an untouched wilderness, but people have been thriving in these diverse environments for millennia. Due to this long history, the knowledge that Indigenous and forest communities pass between generations about plants, animals and forest ecology is incredibly rich and detailed and easily dwarfs that of any expert.
picture-alliance / Newscom / R. Ben Ari
By Wesley Rahn
Plastic byproducts were found in 97 percent of blood and urine samples from 2,500 children tested between 2014 and 2017, according to a study by the German Environment Ministry and the Robert Koch Institute.

Pexels
Medically reviewed by Daniel Bubnis, MS, NASM-CPT, NASE Level II-CSS
Hot yoga has become a popular exercise in recent years. It offers many of the same benefits as traditional yoga, such as stress reduction, improved strength, and flexibility.
Lara Hata / iStock / Getty Images
By SaVanna Shoemaker, MS, RDN, LD
Rice is a staple in many people's diets. It's filling, inexpensive, and a great mild-tasting addition to flavorful dishes.
An image of the trans-alaskan oil pipeline that carries oil from the northern part of Alaska all the way to valdez. This shot is right near the arctic national wildlife refuge. kyletperry / iStock / Getty Images Plus
The Trump administration has initialized the final steps to open up nearly 1.6 million acres of the protected Alaskan National Wildlife Refuge to allow oil and gas drilling.