Dolphins Stolen from Wild, Headed to Lives of Despair in Captivity
Oct. 09, 2012 08:35AM EST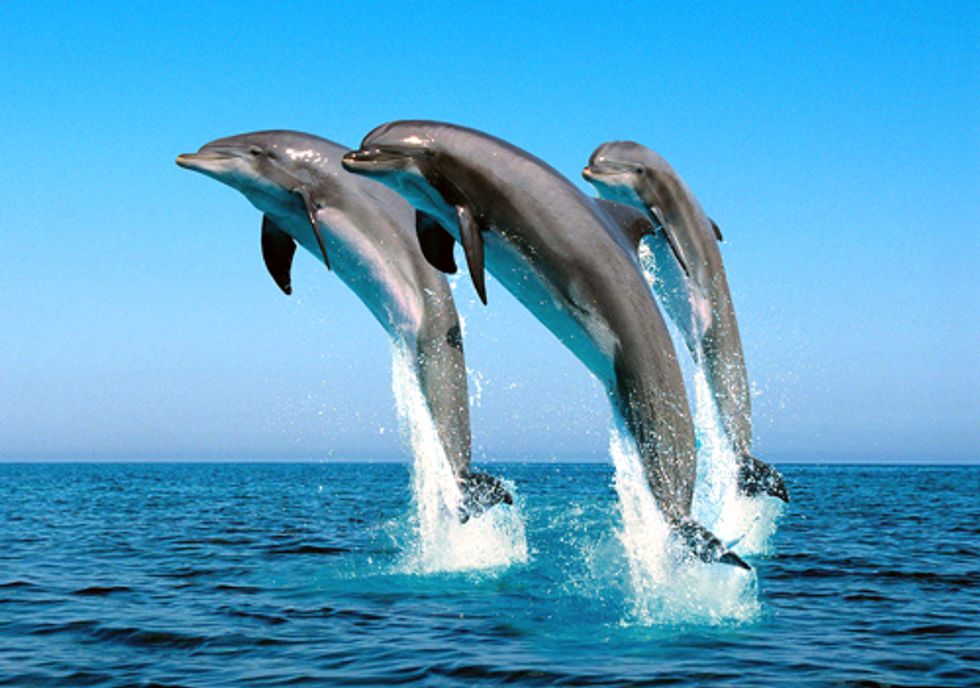 A buyer from Aspro International, one of the largest operators of marine parks in Europe, has purchased and today transferred six live bottlenose dolphins captured from the wild three weeks ago in Taiji's infamous killing Cove, reports Sea Shepherd Conservation Society's Cove Guardians presently on the ground in Taiji, Japan.
The buyer, believed to be from Aspro's Marineland Mallorca, has been at Taiji Fisherman's Union—the fisherman conduct the dolphin and pilot whale drives—on and off since Saturday, working with local trainers to ready the dolphins for transport. A transfer truck was on the scene at Fisherman's Union today preparing six airline transfer containers, likely to ship the dolphins to marine parks in Europe. The dolphins were purchased from the Taiji Whale Museum, which takes wild-caught dolphins from the Cove and sells them for several hundred thousand dollars apiece to stark and lonely lives in captivity.
Taiji is "ground zero" for the lucrative, international trade in live dolphins. These highly intelligent, social beings are stolen from their families in the wild and forced into a solitary, confined existence where they must perform for their meals. As part of an agreement between the Fisherman's Union and the World Association of Zoos and Aquariums, the six dolphins purchased by Aspro International were not part of a hunt in which dolphins were slaughtered. However, in one of the drives—in which the dolphins not chosen for sale were driven back out to sea—one dolphin succumbed to the stress of the drive or was injured in the process of release and was later found floating dead in the outskirts of the Cove. The Cove Guardians believe its body may have been taken to the butcher house and sold for meat.
"Aspro International is a marine park conglomerate whose foundation's motto is 'the future survival of mankind depends on living creatures coexisting in harmony,'" said Melissa Sehgal, Cove Guardian leader stationed in Taiji. "It's unconscionable that the foundation's philosophy about the importance of coexisting with nature does not extend to the dolphins of Taiji. By purchasing dolphins captured in the Cove, they are indirectly contributing to the horrific bloodshed that goes on here," she added.
The brutal dolphin massacre that goes on in Taiji is the world-renowned slaughter made famous by the Academy Award-winning documentary, The Cove (2009). Cove Guardians are Sea Shepherd sentries who witness and document the horrific dolphin killings that occur annually in the tiny fishing village. They are volunteers from around the world who work tirelessly on the ground in Taiji to spotlight the atrocities being committed against these much-beloved, captivating and social creatures with a goal of bringing an end to the massacre.
Visit EcoWatch's BIODIVERSITY page for more related news on this topic.
EcoWatch Daily Newsletter