This website uses cookies to ensure you get the best experience while browsing it. By clicking 'Got It' you're accepting these terms.
Doing Nothing Isn't an Option: How to Avoid the Worst of Climate Change
Apr. 23, 2014 10:42AM EST
Climate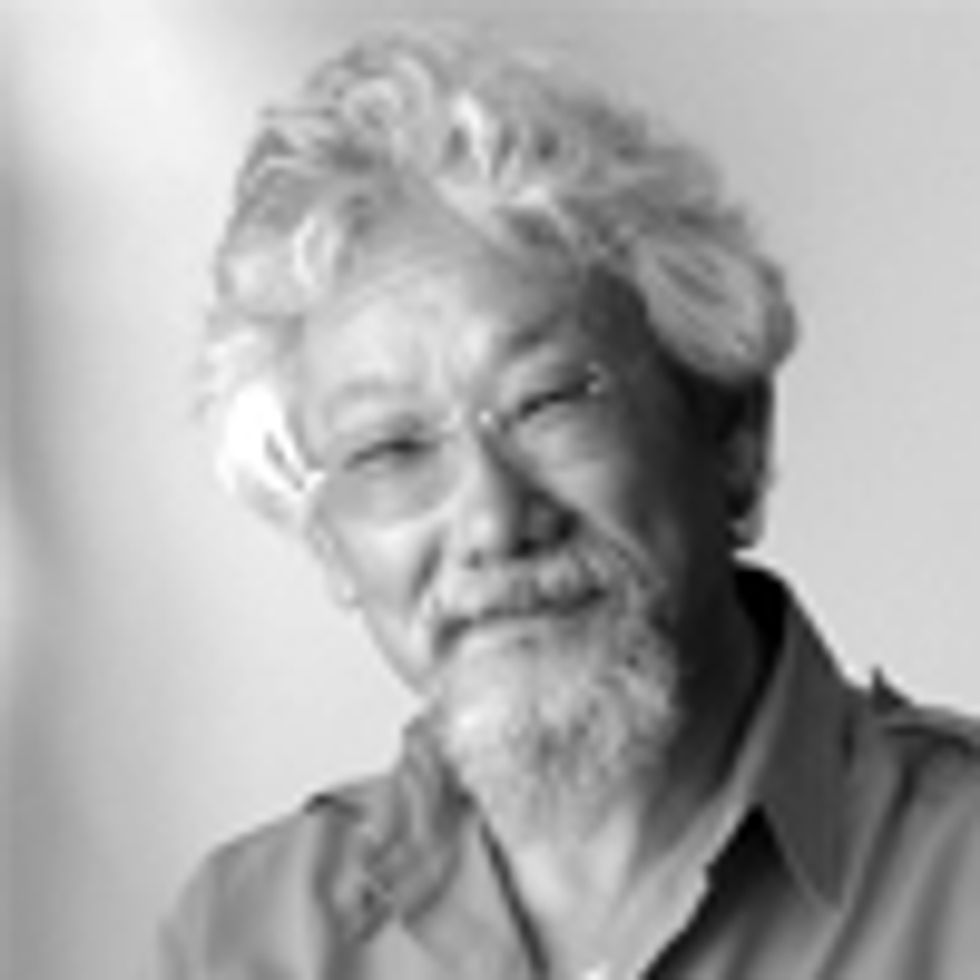 It's fitting that the latest Intergovernmental Panel on Climate Change (IPCC) report was released during Earth Month. After all, the third chapter of its Fifth Assessment focuses on ways to keep our planet healthy and livable by warding off extreme climatic shifts and weather events caused by escalating atmospheric carbon.
Doing so will require substantially reducing greenhouse gas emissions–40 to 70 percent by 2050 and to near-zero by the end of the century. We must also protect carbon "sinks" such as forests and wetlands and find ways to store or bury carbon. The good news is that weaning ourselves off fossil fuels, conserving energy and shifting to cleaner sources comes with economic and quality-of-life benefits.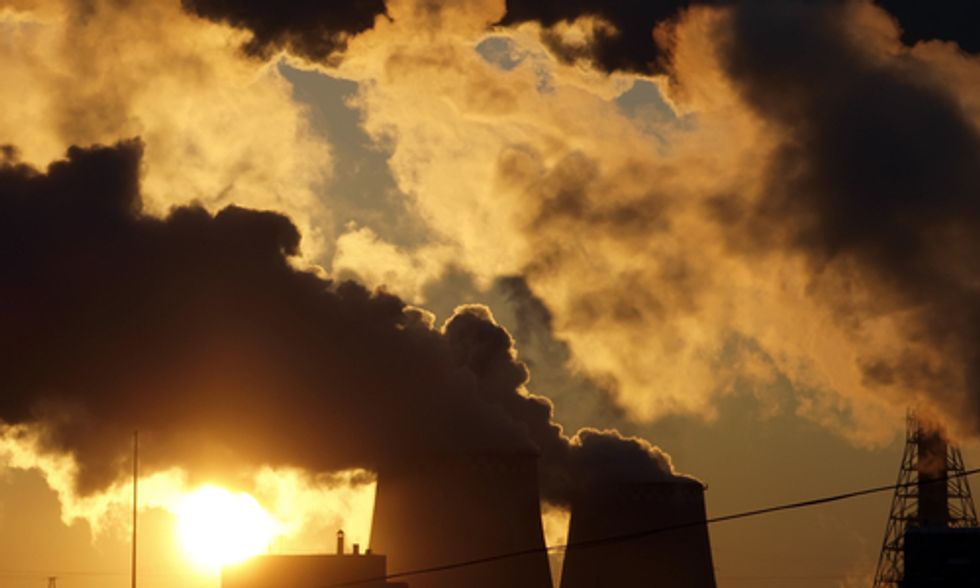 Photo courtesy of Shutterstock
"There is a clear message from science: To avoid dangerous interference with the climate system, we need to move away from business as usual," said economist Ottmar Edenhofer, co-chair of Working Group III, which produced the chapter.
Doing nothing isn't an option. That would lead to a significant increase in global average temperatures and extreme weather-related events such as storms, droughts and floods, wreaking havoc on our food systems, communities and the natural environment we depend on for our health and survival. Technological measures and behavioral change could limit global mean temperatures to less than 2 C above pre-industrial levels, but only with "major institutional and technological change."
Because we've stalled so long, thanks largely to deceptive campaigns run by a small but powerful group of entrenched fossil fuel industry interests and the intransigence of some short-sighted governments, we must also consider ways to adapt to climate change that's already occurring and that we can't stop.
Although carbon emissions are rising faster than efforts to curtail them, there are glimmers of hope. A growing number of networks–including cities, states, regions and even markets–are working together to implement climate plans. And costs of renewable energy, such as solar and wind, are falling so quickly that large-scale deployment is practical. Putting a price on greenhouse gas emissions through carbon taxes or other methods is one critical way to shift investment from fossil fuels to renewables.
Carbon-intensive fossil fuel economies will suffer as renewable energy technologies mature–especially those relying heavily on coal and unconventional oil such as bitumen from tar sands. Canada's choice: take advantage of the growing worldwide demand for clean energy technology, transit infrastructure and sustainable building techniques or continue to focus on selling our non-renewable resources at bargain-basement prices until climate and food-system destabilization swamps global markets and the world rejects Canada's high-carbon fuels.
The IPCC found responsibly addressing climate change by pricing carbon and making needed investments is affordable: ambitious mitigation would reduce economic growth by just .06 percent a year. That's not taking into account the many economic benefits of reducing climate change–from less spending on health and disease to reduced traffic congestion and increased activity in the clean-energy sector. Considering the costs and losses climate change and extreme weather impose on our cities, communities and food systems, we can't afford not to act.
A clean energy revolution is already underway and, as the world comes to grips with the need to change, it will inevitably spread. As Canadians, we can choose to join or remain stuck in the past. Tackling global warming will require all nations to get on board. That's because greenhouse gases accumulate and spill over national boundaries. And, according to the IPCC, "International cooperation can play a constructive role in the development, diffusion and transfer of knowledge and environmentally sound technologies."
As a policy-neutral scientific and socioeconomic organization, the IPCC doesn't make specific recommendations, but it reviews the available science and spells out in clear, albeit technical, terms that if we fail to act, the costs and losses to our homes, food systems and human security will only get worse.
It's been seven years since the fourth assessment report in 2007. We can't wait another seven to resolve this crisis. As nations gear up to for the twenty-first climate summit in Paris in late 2015, where the world's governments have pledged to reach a universal legal climate agreement, international co-operation is needed more than ever. Let's urge our government to play a constructive role in this critical process.
With contributions from David Suzuki Foundation Senior Editor Ian Hanington.
——–
YOU MIGHT ALSO LIKE
Celebrating Our Small Blue Planet
Geoengineering is Not the Answer to Climate Change
Survey Says Mayors Actively Curbing Climate Change in Their Cities
——–
EcoWatch Daily Newsletter
A new report spotlights a U.N. estimate that at least 275 million people rely on healthy coral reefs. A sea turtle near the Heron Island in the Great Barrier Reef is seen above. THE OCEAN AGENCY / XL CATLIN SEAVIEW SURVEY
In a new report about how the world's coral reefs face "the combined threats of climate change, pollution, and overfishing" — endangering the future of marine biodiversity — a London-based nonprofit calls for greater global efforts to end the climate crisis and ensure the survival of these vital underwater ecosystems.
Half of the extracted resources used were sand, clay, gravel and cement, seen above, for building, along with the other minerals that produce fertilizer. Cavan Images / Cavan / Getty Images
The world is using up more and more resources and global recycling is falling. That's the grim takeaway from a new report by the Circle Economy think tank, which found that the world used up more than 110 billion tons, or 100.6 billion metric tons, of natural resources, as Agence France-Presse (AFP) reported.
By Gero Rueter
Heating with coal, oil and natural gas accounts for around a quarter of global greenhouse gas emissions. But that's something we can change, says Wolfgang Feist, founder of the Passive House Institute in the western German city of Darmstadt.

By George Citroner
Recent research finds that official government figures may be underestimating drug deaths by half.
Researchers estimate that 142,000 people died due to drug use in 2016.
Drug use decreases life expectancy after age 15 by 1.4 years for men and by just under 1 year for women, on average.
Government records may be severely underreporting how many Americans die from drug use, according to a new study by researchers from the University of Pennsylvania and Georgetown University.
Water coolers in front of shut-off water fountains at Center School in Stow, MA on Sept. 4, 2019 after elevated levels of PFAS were found in the water. David L. Ryan / The Boston Globe via Getty Images
In a new nationwide assessment of drinking water systems, the Environmental Working Group found that toxic fluorinated chemicals known as PFAS are far more prevalent than previously thought.